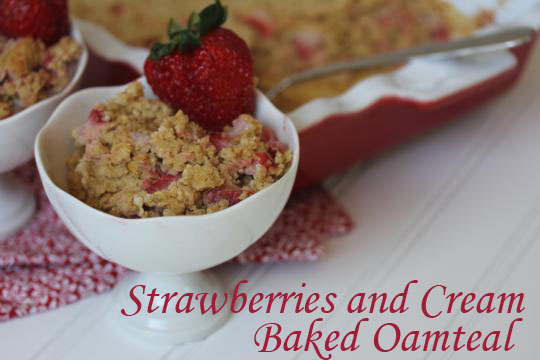 Strawberries and Cream Oatmeal. Delicious.
Really there is no other way to describe this. It is like a gourmet grown up version of those little packets of strawberry and cream oatmeal. And this baked oatmeal is not just for grown ups, it is for kids of all ages. So delicious!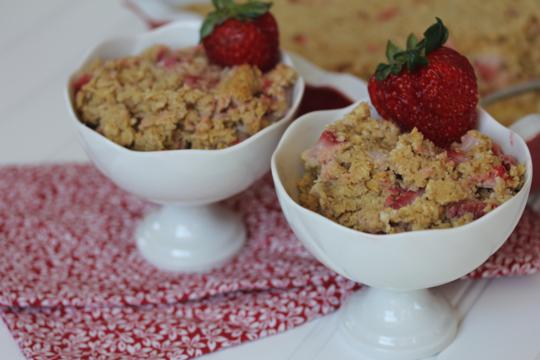 I made this as a last minute decision one afternoon when a bowl of overripe strawberries were staring at me when I opened the fridge. I did not want to throw them out, but I was not sure of how I wanted to use them either.
Baked oatmeal is a favorite in our house, so I instantly thought a new version of baked oatmeal would be perfect.
Besides the strawberries I also had a small container of whipping cream in the fridge and what better way to make the cream part than with real cream. And I am so glad I used real cream in this. It gives it that over the top rich and creamy taste.
You need to make this for your family. Really it is so good. And it can be put together the night before and baked in the morning for a quick and easy breakfast. This is a perfect way to eat oatmeal during summer berry season.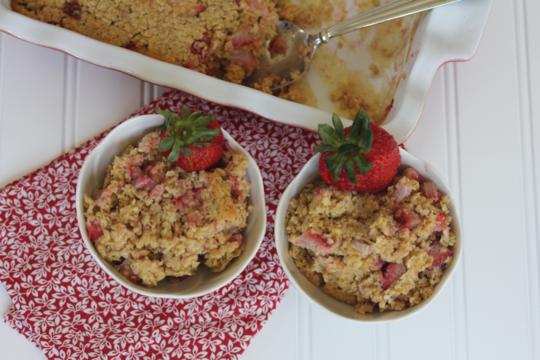 Strawberries and Cream Baked Oatmeal
3 cups quick cooking oats- I use gluten free quick cooking oats 

1/2 cup brown sugar

1 cup milk

2 tablespoons butter, melted

2 eggs

2 teaspoons baking powder

3/4 teaspoon salt

2 teaspoons vanilla

3/4 cup whipping cream

2 cups chopped fresh strawberries
Preheat oven to 350.

In a bowl mix together all ingredients, except strawberries and combine well.

Carefully stir in strawberries. 

Spread into a greased 9×13 pan and bake for 20-25 minutes or until done. You want it set up, but not really dry.

Serve warm drizzled with 

additional

 milk or cream if desired.