We have been enjoying a lot of risotto lately, but I have not been cooking just plain risotto. I have been in the mood to experiment with different flavors of risotto. I always use my oven risotto as my risotto because it is so easy.
I recently used my oven risotto to come up with a sweet potato and sausage version. We really enjoyed this version. I liked it because it was a one dish meal since it had meat and a vegetable in it.
My kids also really like it, which suprised me because they are a bit picky when it comes to sweet potatoes. About the only way they eat sweet potatoes is as my sweet potato oven fries, so I was glad to find that they would eat sweet potatoes in risotto.
Sweet Potato Sausage Risotto
1/4 cup finely chopped onion
1 sweet potato, peeled and cut into small chunks
1 lb of sausage
3/4 cup Arborio rice
1 1/2 to 2 cups hot water
3/4 cup chicken broth
3/4 teaspoon salt
1/8 teaspoon ground pepper
1 tablespoon unsalted butter
1/4 cup freshly grated Parmesan cheese (this is the real stuff, the stuff in the green can will NOT work here)
Preheat oven to 425 degrees.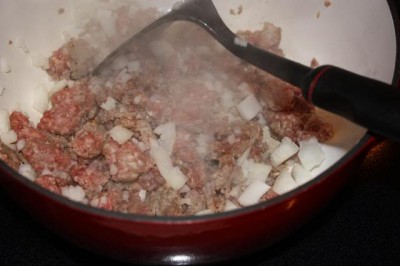 In an ovenproof saucepan or Dutch oven, cook the sausage and the onion until the sausage is done.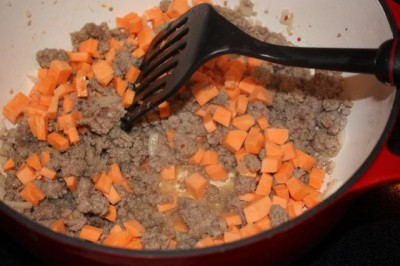 Add sweet potato and cook about 1 minute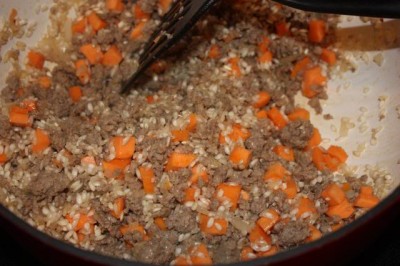 Add the rice and cook, stirring to coat the grains with oil, about 1 minute more.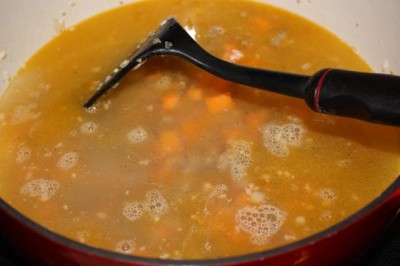 Stir in 1 1/2 cups water, the stock, salt, and pepper. Bring to a boil. Cover, transfer to the oven, and bake, until most of the liquid has been absorbed by the rice, 20 to 25 minutes.
Remove from oven. Stir in 1/4 to 1/2 cup water (the consistency of the risotto should be creamy), the butter, and the cheese. Serve immediately.

For more recipes see
Slightly Indulgent Mondays
.