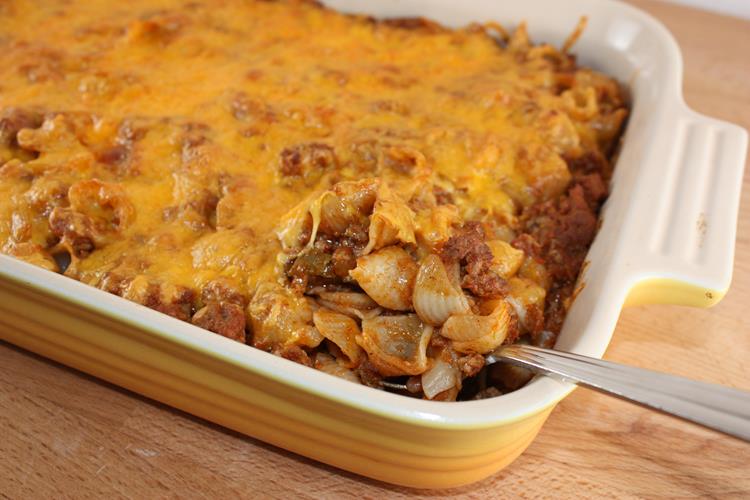 I love to spend hours in the kitchen, but the reality is that at the stage of my life I am in right now, I don't have the time to do that.
The majority of my recipes need to be quick and easy ones. However, just because it is quick and easy does not mean that I want it to be a mix or box. I am looking for quick and easy, homemade food. Food that tastes good.
I recently found a recipe for Taco Pasta in an old Taste Of Home magazine. The basic idea caught my attention because it was easy, simple, and frugal. Not only that it contained things that I already had in my pantry. I was pretty sure my family would like it, so after changing a few things, I gave it a try.
This was a hit with my whole family. In fact, I just barely had enough leftover to give my husband for lunch the next day. All three of my kids want me to make this again soon. I also think that this would make a great potluck type meal. I think it would be a hit with anyone.
Taco Pasta
1 pound ground beef
1 package (1-1/4 ounces) taco seasoning
1 can (15 ounces) tomato sauce
1 package (8 ounce) shell macaroni, cooked and drained ( I used a gluten free pasta)
1 can (4 ounces) chopped green chilies
1 1/2 cups shredded cheddar cheese
In a skillet, brown ground beef over medium heat.
Drain and add taco seasoning, tomato sauce, and green chilies.
Stir in cooked macaroni.
Place in a 9×13 pan. Top with cheese.
Bake at 350° for 30 minutes or until heated through.