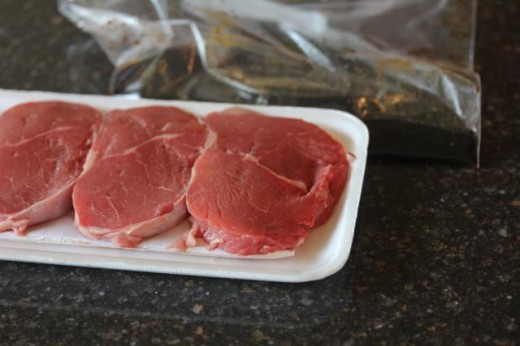 It is currently quite hot here in Oklahoma. I don't think I will ever get used to the hot summers in this part of the country. However, the one thing that I do enjoy about summer here is how much grilling we do. It makes cooking and clean up so much easier to cook outside.
One of my favorite things to cook on the grill is marinaded meat. We love to cook steak and chicken this way. It is quick and easy to marinate the meat early in the day and put it on the grill at dinner time.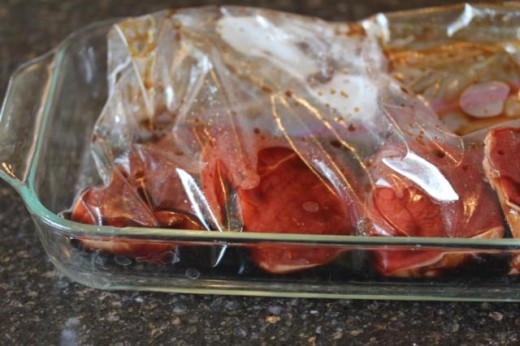 This teriyaki marinade for steak is one that I have been making for years. It is a simple marinade that contains everyday ingredients that I almost always have in my cupboard.
This steak has a lot of flavor and is good on it's own, but I also like to use the left overs in stir fry, Asian style noodles, or fried rice.
This marinade works for all different cuts of steak, so just use your favorite. If I am only doing a couple of steaks or smaller steaks, like in the picture above, I half this marinade.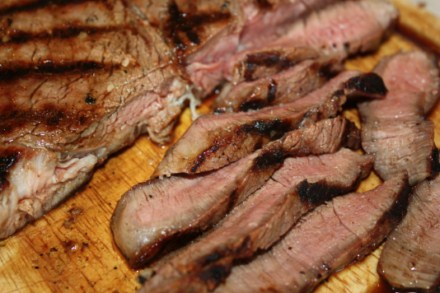 Teriyaki Steak
3/4 cup soy sauce ( I use a gf soy sauce)
1/4 cup canola oil
3 tablespoons brown sugar
1/2 teaspoon ground ginger
1/2 teaspoon garlic powder
In a large resealable plastic bag, ( you can also use a baking dish) combine the soy sauce, oil, brown sugar, ginger, and garlic powder.

Mix together and add steak.

Seal bag and turn to coat; cover and refrigerate 2-4 hours. I like to turn this occasionally to make sure the marinade is evenly distributed.

Drain and discard marinade.

Grill the steak according to how you like your steak cooked. I like mine medium rare, my husband likes his very rare.