There are many challenges that arise in a house where you have some eating gluten free and some not eating gluten free, but I think the butter dish and the mayonnaise jar may be my biggest challenge.
There are days it drives me crazy, but it is the reality of the gluten free life.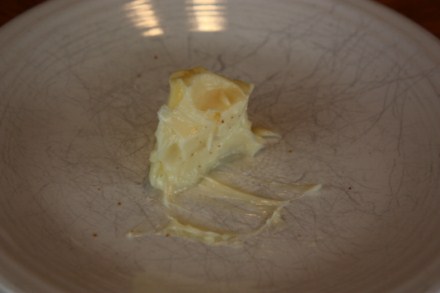 This is why a house with gluten free and non gluten free eaters needs two butter dishes, two mayonnaise jars, and two toasters.
And this is why I am realizing more and more why many of you don't even bring gluten into the house.
It does bring its challenges, I will admit that.
And if anyone visits my house and wonders why my butter dishes are labeled gluten free butter and regular butter you will know why.
Actually, maybe I will just label my butter boys only and girls only since the boys in the house are the ones without any food issues. Although, people might think I am a bit strange if they see a butter dish labeled for boys only.