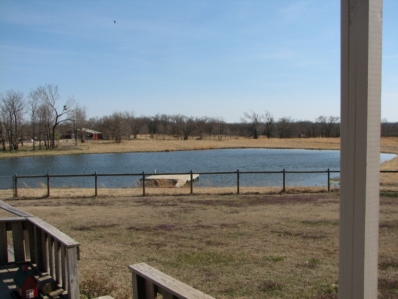 I was cleaning up the kitchen and doing dishes this afternoon when I began to think how the Lord has blessed me with this view.
I love living in the country. I get to look at this every day as I do dishes. When I first moved to this house I was so thrilled with the view. I even thought I wouldn't mind doing dishes with a view like this.
Well, over the last couple of years I have begun to take for granted what a wonderful thing it is to be able to see this as I look out my window. I have a window to look out and see what the Lord has made. I truly am blessed to see this and to watch it change from season to season. Let us not take for granted even the little things the Lord as blessed us with.