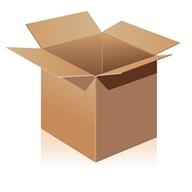 One of the things that I have noticed about gluten and nut free cooking is that it has caused me to think outside the box.
It has caused me to think differently about how I cook and what I cook. We eat food that I don't think we would have tried before we went gluten free and nut free.
It has caused me to experiment more in the kitchen. I tweak. I change. I adapt. My cooking is constantly changing. My view of food and what I eat has dramatically changed over the last year.
Reading labels opens your eyes to a whole new world. It makes you much more aware of what you eat and what you put into your body.
Yes, gluten free, nut free cooking has definitely made me think outside the box.
Has it made you think differently?