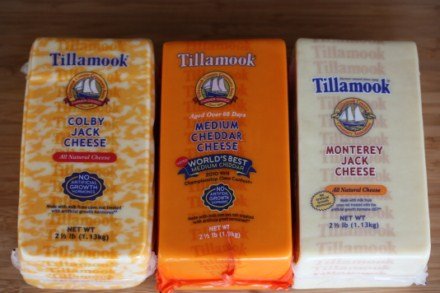 Some things are worth occasionally splurging on and for me it is Tillamook cheese. Tillamook cheese is not only a really good cheese, but it is a taste of the Northwest for me. It is a reminder of home.
I have been able to find Tillamook Cheddar cheese at a few stores here in Oklahoma for awhile, but when I recently discovered that Sam's Club is now selling the colby jack and the monterey jack Tillamook cheese, I decided to spend a little extra and treat myself to some.
I am so looking forward to a grilled cheese sandwich made with Tillamook cheese. It is one of my favorite comfort food type meals. And I am thinking enchiladas might just be on the menu plan next week, so that I can use some of the monterery Jack cheese. I see lots of cheese filled dishes over the next few weeks for us.
What occasional food treat do you like to splurge on?