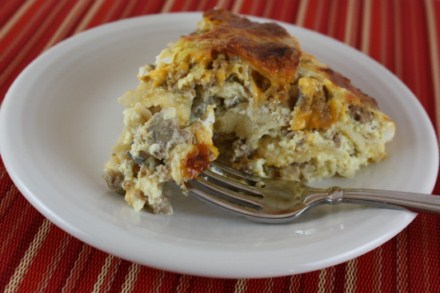 I decided to call this recipe  tortilla quiche, but I am not really sure that it is the best name for it. It is not really a quiche, but it sort of is because it contains milk, eggs, and cheese. No matter what you call it, my family really enjoyed this.
This is one of those recipes that I just put together. I needed a quick and easy dinner. I had some tortillas that needed used up. I had the rest of the ingredients on hand, so I put it all together in a quiche like dish, and hoped for the best.
We ended up loving this. I was so glad because when you just throw some things together and hope for the best, the best doesn't always turn out.
I love this because not only is it quick and easy, it is one of those meals that you could eat for breakfast, lunch, or dinner.
My husband thought this needed some spiciness to it, so he added salsa to his. I think you could easily add salsa to this when you are making it, and I might try that next time.

Tortilla Quiche
7 corn tortillas
1  1/2 cups shredded cheddar cheese
1 lb of sausage
6 eggs
1  1/2 cups milk
Cook sausage and set aside.
Cut 6 tortillas in half and one tortilla in quarters.
Mix together eggs and milk and set aside.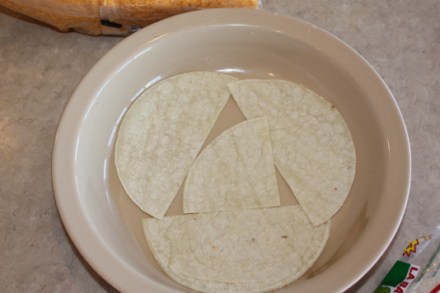 Place on layer of tortillas on the bottom of a 9 inch pie plate or similar type pan.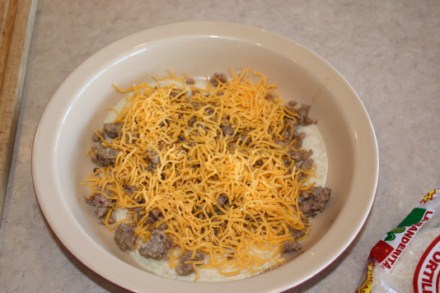 Sprinkle 1/3 of the cooked sausage and 1/4 of the cheese on top.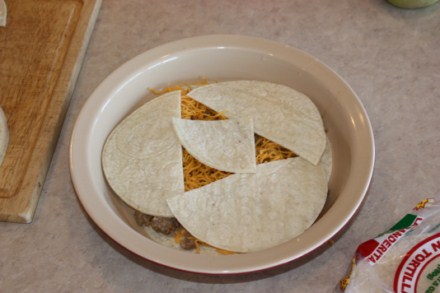 Then place another layer of tortillas on top of that. Continuing layering, ending with tortillas.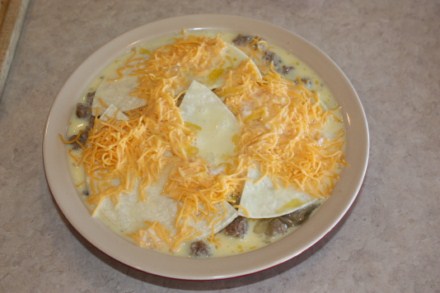 Carefully pour egg and milk mixture over top. This will be really full so pour it slowly and carefully. ( Or you could also use a larger pan.)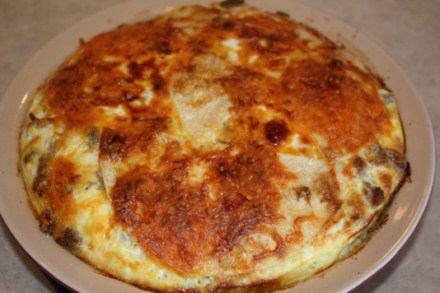 Bake 375 for 45 minutes or until done.
This post linked to
Frugal Fridays
and
$5 Dinners
.