My father-in-law recently took a trip to California.
And he brought us back some of these. I had never had one before.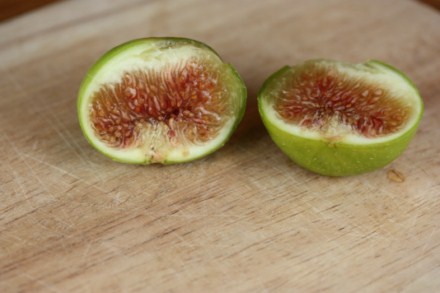 And I apologize that the picture is not better, by the time I took the picture it was not at its freshest.
Do you know what it is?