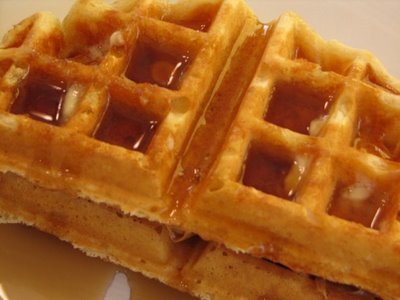 I think I have admitted this before, but I will say it again. I am not good about fixing breakfast. I am not a morning person.
I am also not a breakfast eater. I really don't think I have ever been much of a breakfast eater. Even as a kid I don't remember eating much for breakfast. I am just not very hungry until about 10:00.
Most mornings I will grab a granola bar or yogurt and that is it. Many times I don't get around to that until 10:00, sometimes I make it until close to 12:00 before I realize that I have had nothing to eat.
The problem with this though it that I have a husband and three kids who like breakfast and are hungry first thing in the morning. All to often they end up having cereal or yogurt and toast because I don't want to fix them much. I know it is terrible isn't it.
This really is an area that I am trying to work on. I know they need a healthy breakfast. Cold cereal and yogurt are just not the healthiest start to a day. I need to change this. I am slowly trying to.
I always make breakfasts on the weekends. My husband is home and we are all able to sit down and enjoy breakfast together. Plus my husband enjoys having a hot breakfast at least a few days a week. But the other days of the week I am not so good about fixing a hot breakfast. My goal though is to start making a hot breakfast at least one other day a week. I figure that if I give myself a small goal I might actually do it this time. 🙂
One of the things that I am finding that helps me fix breakfast is preparing things ahead the night before. I have a favorite waffle recipe that came from my sister. I really like it, but it takes time to make up.
I recently found a recipe for overnight waffles. I tweaked the recipe a little making it healthier and added whole wheat. We loved this new recipe. These turned out really good. Not only are the healthier, but the batter can be made up ahead of time and I don't have to do anything but cook them in the morning.
I hope you give these a try.
Yield: 6 servings
Whole Wheat Overnight Waffles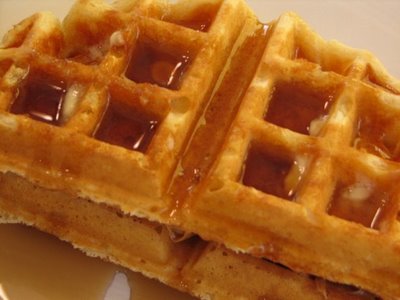 Make breakfast easy by doing the work the night before.
Total Time
8 hours
8 minutes
Ingredients
1 cup whole wheat flour
1 cup all purpose flour
1 tablespoon sugar
1 1/2 teaspoons yeast
1 teaspoon salt
1 3/4 cup warm milk (110 degrees)
8 tablespoons butter ( 1 stick) melted
2 large eggs
1 teaspoon vanilla
Instructions
In a large bowl whisk the flour, sugar, yeast, and salt together. Gradually add remaining ingredients until well combined.
Cover with plastic wrap and place in the refrigerator overnight for 12-24 hours. You want to have plenty of room in this bowl because the batter will rise some. If your bowl is not big enough it may go all over your refrigerator.
In the morning cook on heated waffle iron for about 3 1/2 minutes each or until done. This may vary with each waffle iron so follow the directions for your specific waffle maker.
Serve with butter and syrup and enjoy!
Nutrition Information:
Yield:
6
Serving Size:
1
Amount Per Serving:
Calories:

218
Total Fat:

4g
Saturated Fat:

2g
Trans Fat:

0g
Unsaturated Fat:

2g
Cholesterol:

68mg
Sodium:

415mg
Carbohydrates:

37g
Fiber:

3g
Sugar:

2g
Protein:

10g
Nutritional values are approximate and aren't always accurate.
Adapted from Cook's Illustrated