Need a quick and easy dinner that kids will love? Try zucchini pizza! Yes, zucchini pizza. Even the picky eater in our family loves this recipe.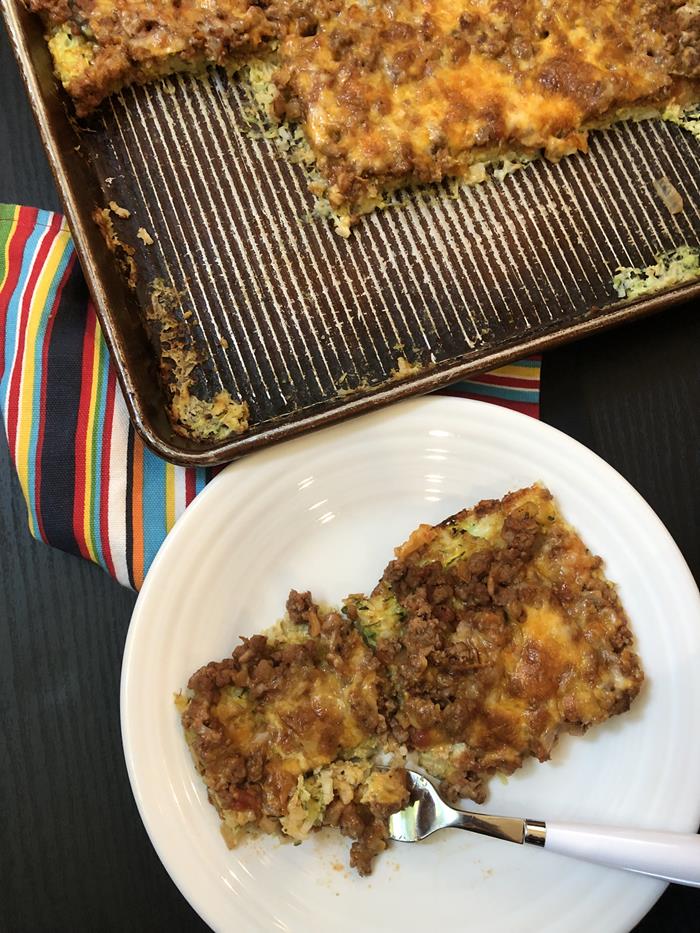 I first shared the recipe for my zucchini pizza back in August of 2009. That was when my 6 foot 6 inch, seventeen year old, son was seven and still much shorter than me.
A lot has changed in the last ten years. Blogging and social media has changed a lot. My two girls are now in college and my little boy is now basically a man. I can't believe how quickly the years go.
One of the things that hasn't changed in ten years is our love of zucchini pizza. I made it last week for the first time in awhile and my daughter and husband both decided that I need to make it more often.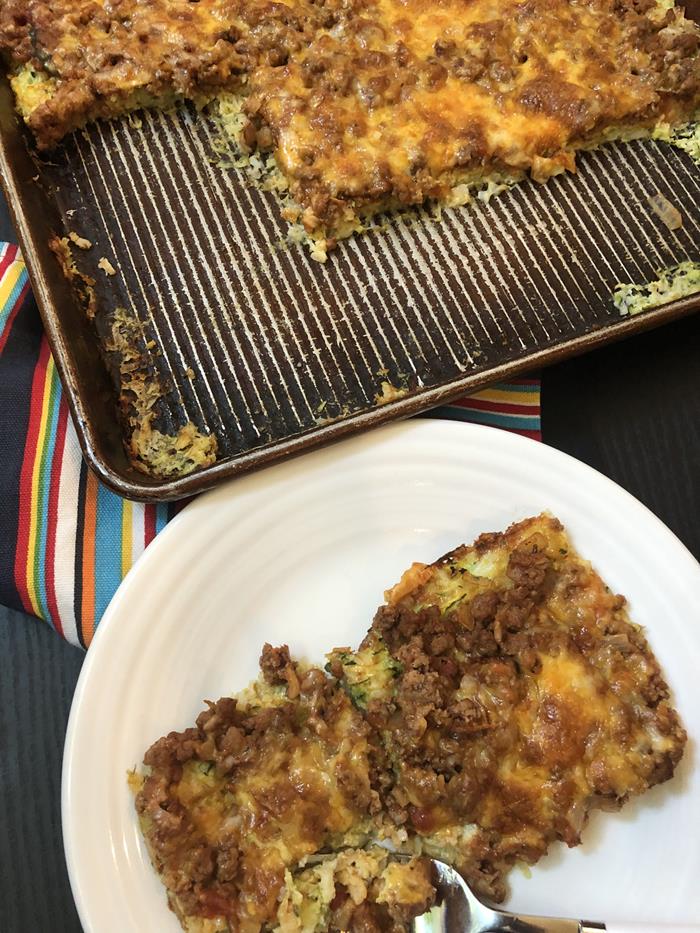 I have a few readers that might remember this recipe from way back in 2009. If you have been following along on my kitchen adventures since 2009, thank you!
I know I have a lot of new readers, that know nothing about zucchini pizza, so I decided it was time to share it again.
Don't let the title discourage you from making this. The crust is not just zucchini. It has all kinds of delicious things in it, including cheese. I shared this recipe way back before keto, zucchini, and cauliflower noodles and crusts were popular.
This recipe is gluten free, but it is not meant to fit a certain diet or need. It is just a delicious recipe and a fun way to get your kids to eat more vegetables.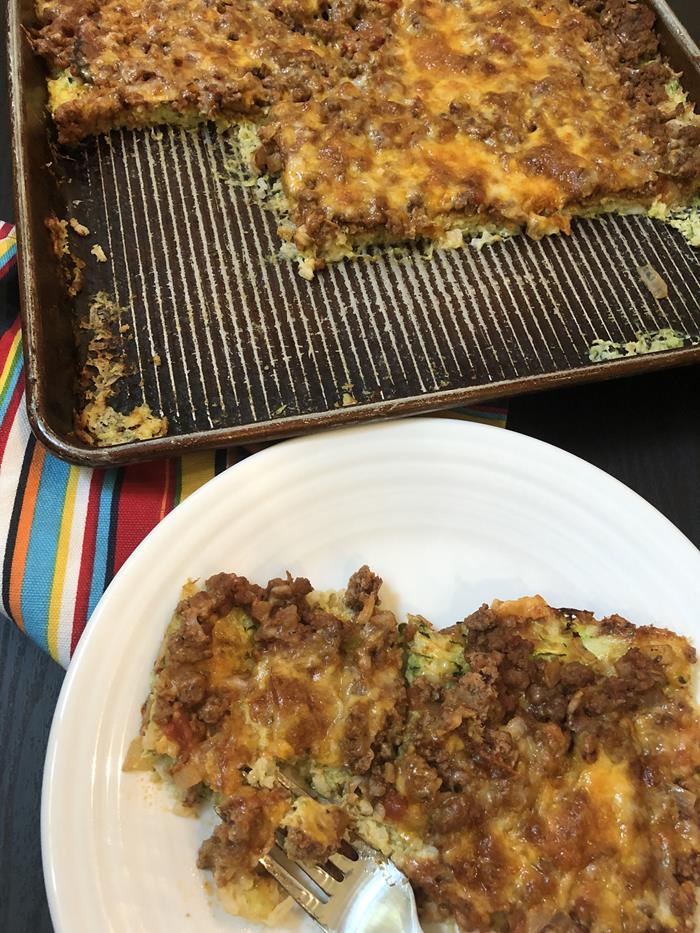 Now for my son's thoughts from back when he was seven. 🙂
This time of year I am always looking for new zucchini recipes. My family gets tired of seeing zucchini over and over. My friend told me about an old Taste of Home recipe that was in a cookbook we both have.
I thought it sounded like a fun, easy, and frugal dinner idea and decided to give it a try.
The first time I made this "pizza" my family did not know what to think. The recipe calls it pizza, but it is not really like a real pizza. This is how the conversation with my son went the first time we had this.
While I was making dinner my son asked, "What is for dinner, mom?"
I said, "Zucchini Pizza"
He said, "Ok" and ran off.
Then at dinner he looked at it and said, "Mom, you said we were having pizza!"
I said, "We are, zucchini pizza."
He said, "But you said we were having PIZZA."
I said, "This is called zucchini pizza."
Then during the meal he kept saying, "But if this is pizza, where is the crust?"
He finished eating dinner and said, "Mom, this is good, but it is not pizza!"
So, this dinner is really good, but if you serve it to your family you might want to rename it. Otherwise you might be having a similar conversation about this not quite being the same as real pizza.
Now for the recipe!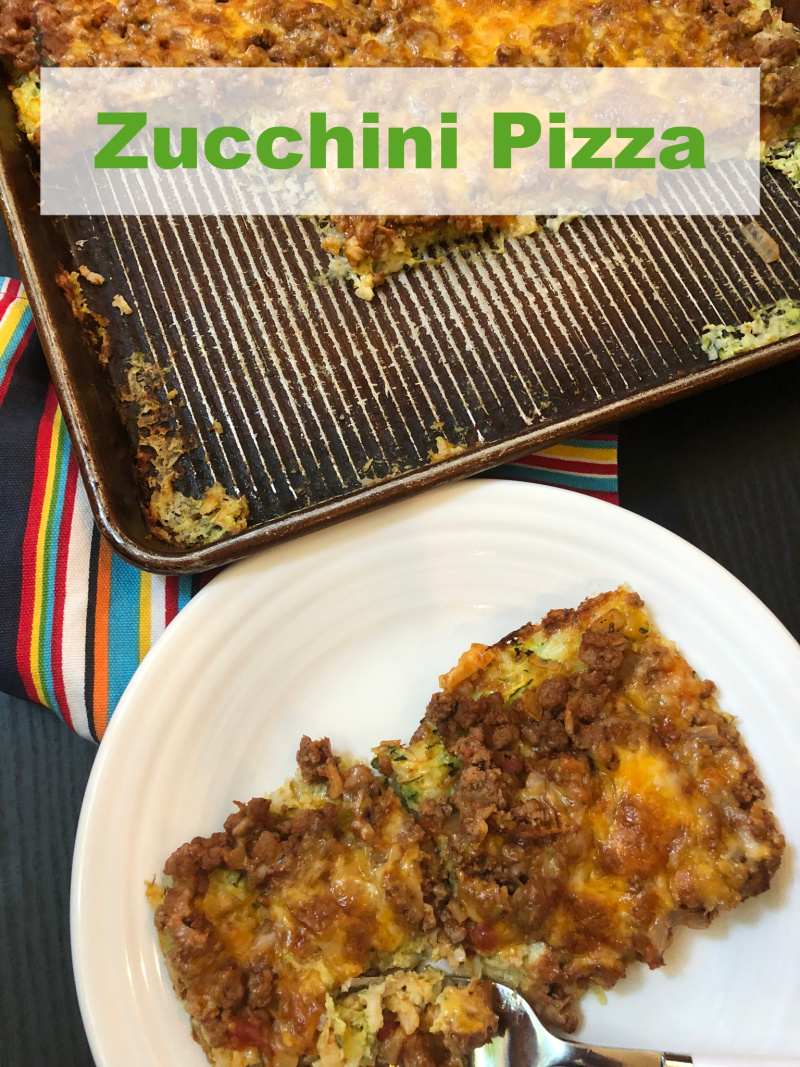 Zucchini Pizza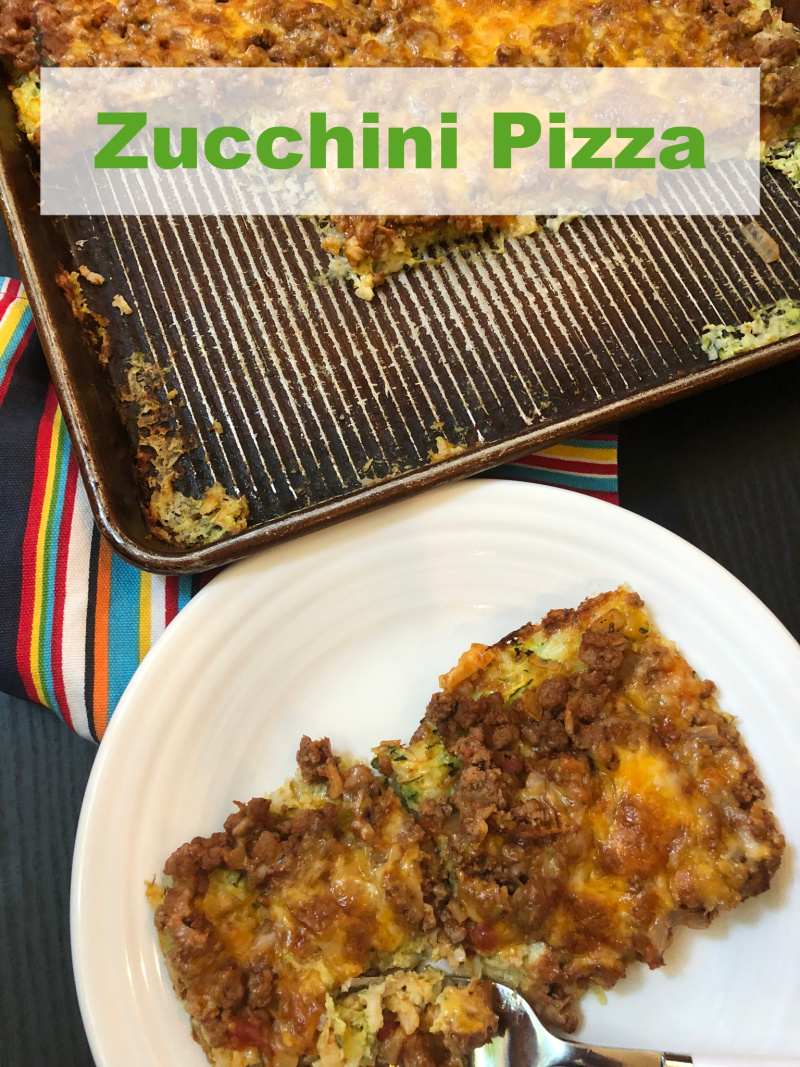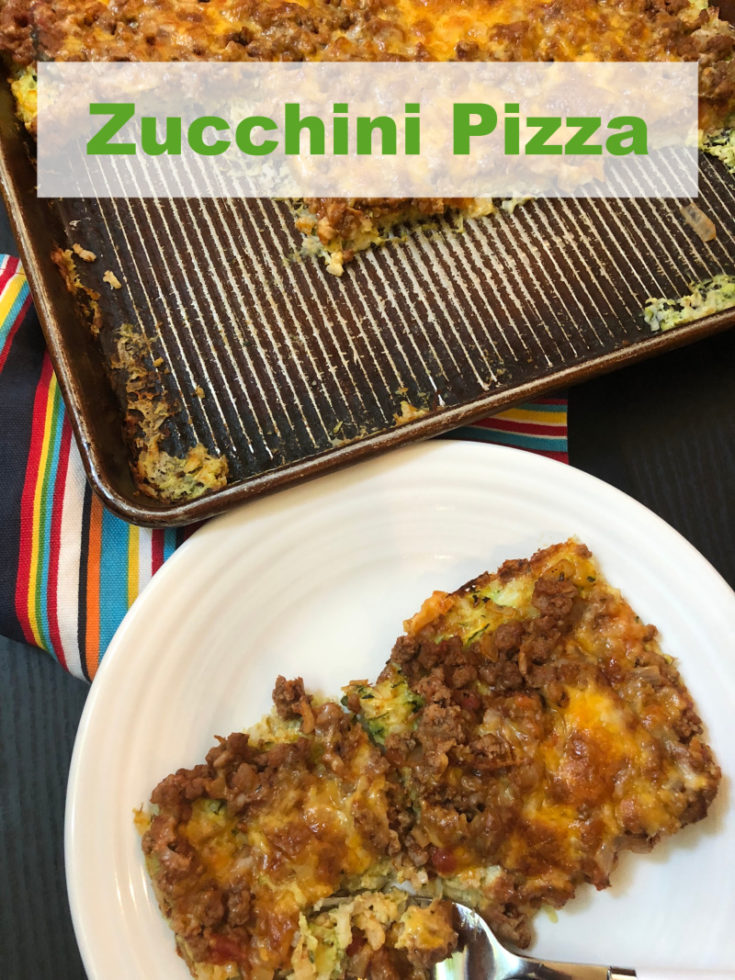 Zucchini Pizza is a quick and easy kid friendly dinner.
Ingredients
4 cups shredded peeled zucchini, drained and squeezed dry
2 cups cooked rice
1-1/2 cups shredded mozzarella cheese
1 cup grated Parmesan cheese
2 eggs
1 pound ground beef
1 medium onion, chopped
1-1/2 cups spaghetti or marinara type sauce
2 cups shredded cheddar cheese
Instructions
In a bowl, combine zucchini, rice, mozzarella cheese, Parmesan cheese and eggs until well combined.
Press mixture into a greased 15-in. x 11-in. x 1-in. baking pan.
Bake at 400° for 20-25 minutes or until the crust is set and lightly browned.
Meanwhile, brown ground beef and onion until meat is no longer pink and onion is tender. Drain off any fat.
Add spaghetti sauce to meat and mix well.
Spoon beef mixture over crust.
Sprinkle with cheddar cheese. Bake at 400° for 15 minutes.
Let set/cool 5 minutes before serving.
Notes
As long as all your ingredients, like the sauce, are gluten free this is an easy gluten free dinner.
Need more zucchini recipes? Try one of our favorites.
First posted August 2009. Updated August 2019.