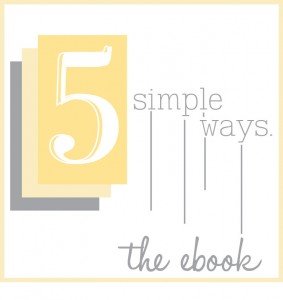 Last January I teamed up with some great bloggers on a 5 Simple Ways series. We covered all kinds of topic from saving money, staying organized, taking better photos, saving time, homeschooling, and more.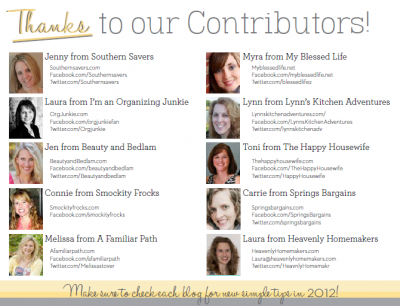 Tomorrow we all have some new ideas and simple ways for you to start the new year off right, but today I have an offer for you that I am really excited about.
We put together all our ideas from last year and combined them into an ebook called 5 Simple Ways that we are offering FREE today to all our readers. You can now have all the great ideas from last year in one easy place and it is FREE to everyone.
Make sure to grab your copy and be sure to come back tomorrow for some more simple ideas to start your year right.
You can download this free ebook in two formats.
For the regular web version click here.
For a printable version click here.
I hope you enjoy!