Yesterday I posted on Facebook that I had received an Amazon order containing a couple of new gluten free cookbooks. Several of you asked what cookbooks I had bought, so I thought I would share with you today what gluten free cookbooks I decided were worth buying and a little bit about why I choose them.
I have posted before that I have had mixed results with gluten free cookbooks and that I often have better results just adapting family favorites. However, I have several goals in mind for this year when it comes to gluten free cooking and I am hoping a few new cookbooks will help me with those goals.
My first goal is to experiment with some of the healthier, more whole grain, gluten free flours. I am hoping that gluten free cookbooks will give me some ideas and inspire me to try some new things.
I also have two recipes that I am determined to tackle and get right this year. One is a really good and healthy gluten free bread. The other is gluten free pie crust. I miss pie and I want/hope to figure out a really good gluten free pie crust. I hope these new cookbooks, might have some ideas that help me with those two things.
My other goal is to get my kids in the kitchen more. My girls are 10 and 13. They used to bake with me all the time. In fact they had several recipes for cakes and cookies that they made all on their own without me even stepping into the kitchen. Over the last year and a half that has changed. Our multiple food issues have complicated cooking. They no longer find baking fun. Yes, they often help me in the kitchen, but they are wanting to tackle some things on their own, and I hope to find some easy gluten free recipes that help them do that.
Here is what I got bought. I just received these yesterday, so I have not had time to cook anything from them yet. I will give more detailed reviews as I use them.
Cooking for Isaiah: Gluten-Free & Dairy-Free Recipes for Easy Delicious Meals
: I have read mixed reviews on this book. I am not dairy free, but this book looks interesting and some of the recipes look really good.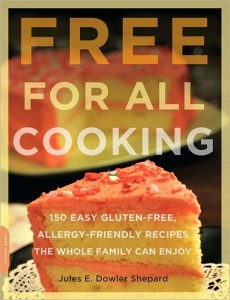 Free for All Cooking: 150 Easy Gluten-Free, Allergy-Friendly Recipes the Whole Family Can Enjoy
: Again I have read mixed reviews on this book. It deals with multiple food allergies, some of which we do not have problems with, but the recipes in the book look interesting and I hope to find some good ideas. The first book I bought after going gluten free was a Jules Shepard book. She really helped me get through those first few really difficult weeks, so I hope I can lean something from her new book also.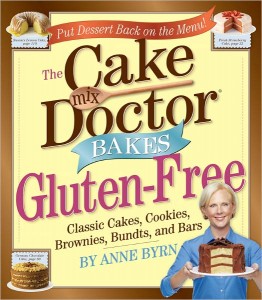 The Cake Mix Doctor Bakes Gluten-Free
: Now this one may surprise some of you because I have stated before that I do not use a lot of mixes when I cook. I bought this book with my girls in mind. I have several of the Cake Mix Doctor's other cookbooks and my girls used to make recipes from them all the time. They loved the fact that they could easily make a cake that looked special and tasted great. I am hoping that this book will give them that again. I am hoping it helps them learn that gluten free baking can be easy and fun. I am hoping it helps them enjoy baking again.
I would love to hear your thoughts on these books. Do any of you have them? And have you tried any recipes from them yet?