2021: A Year of Martha Stewart Cooking. Yes, that is what I am calling my 2021 cooking challenge. After 2020 I decided that I needed a cooking challenge for 2021.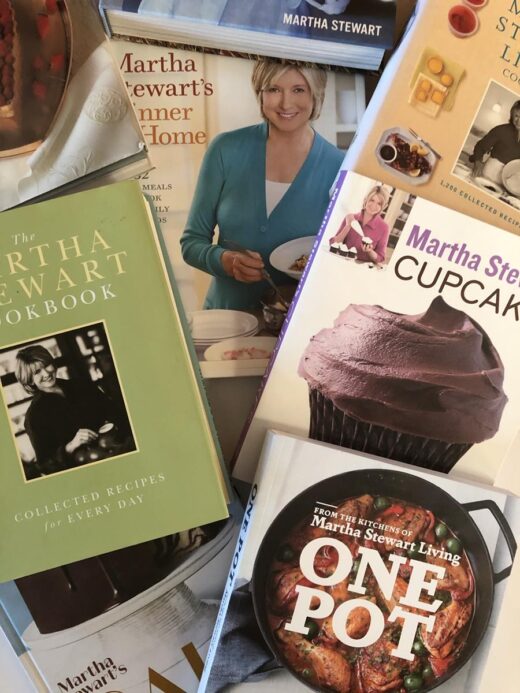 It probably wouldn't surprise you if I told you that I had a large cookbook collection. It is well over one hundred cookbooks.
What you might not know though is that within that cookbook collection is about twenty Martha Stewart cookbooks and stacks of Martha Stewart magazines.
I know a lot of people find Martha Stewart a bit gourmet. The younger generation might even find her a bit out of date. But mixed in with all those out of date gourmet recipes are some great classic recipes.
Recipes for basic dinners and desserts. Classic recipes with simple ingredients that you almost always have on hand.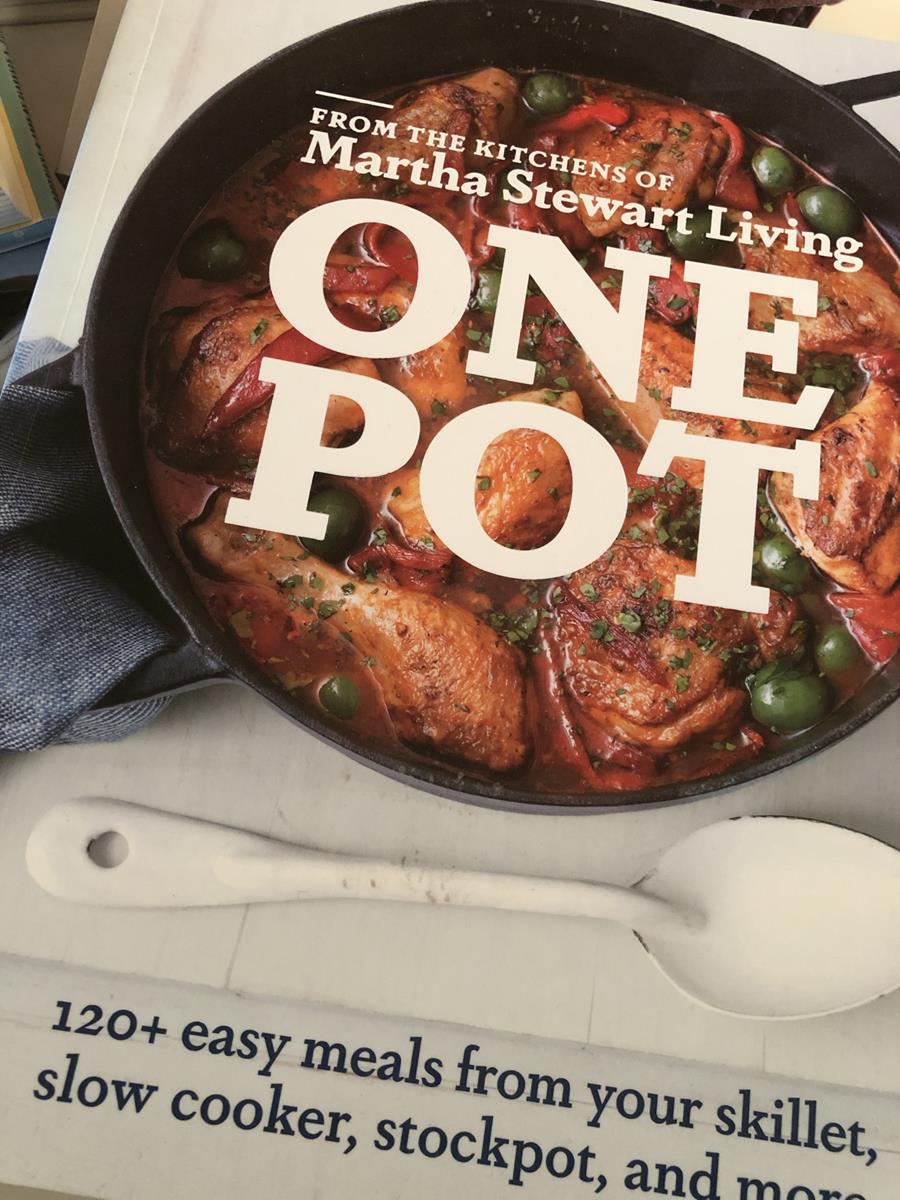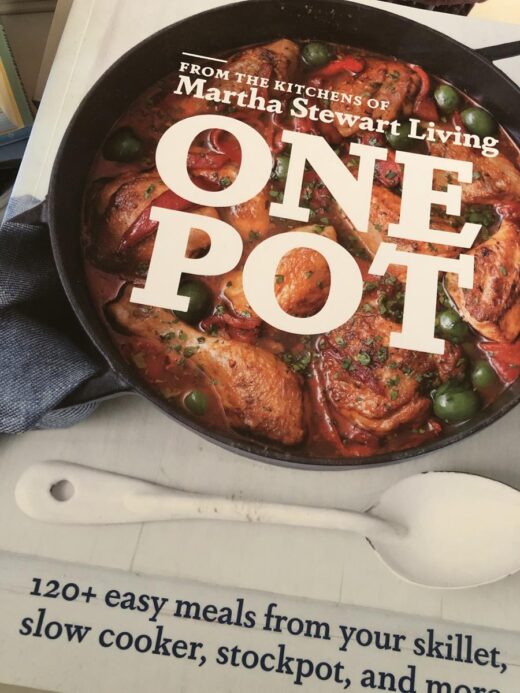 Sometimes you have to weed through a bunch of recipes to find them, but they are there.
Martha Stewart recipes are some of my tried and true favorites.
2020 changed me in many ways. One of the ways it changed me was it forced me back to the basics. The simple things in life, including recipes.
I found that I was pulling out cookbooks that I had not used in years. I was turning to simple recipes that used ingredients I had on hand or could easily get.
Many of the recipes I was turning to were from my Martha Stewart cookbooks.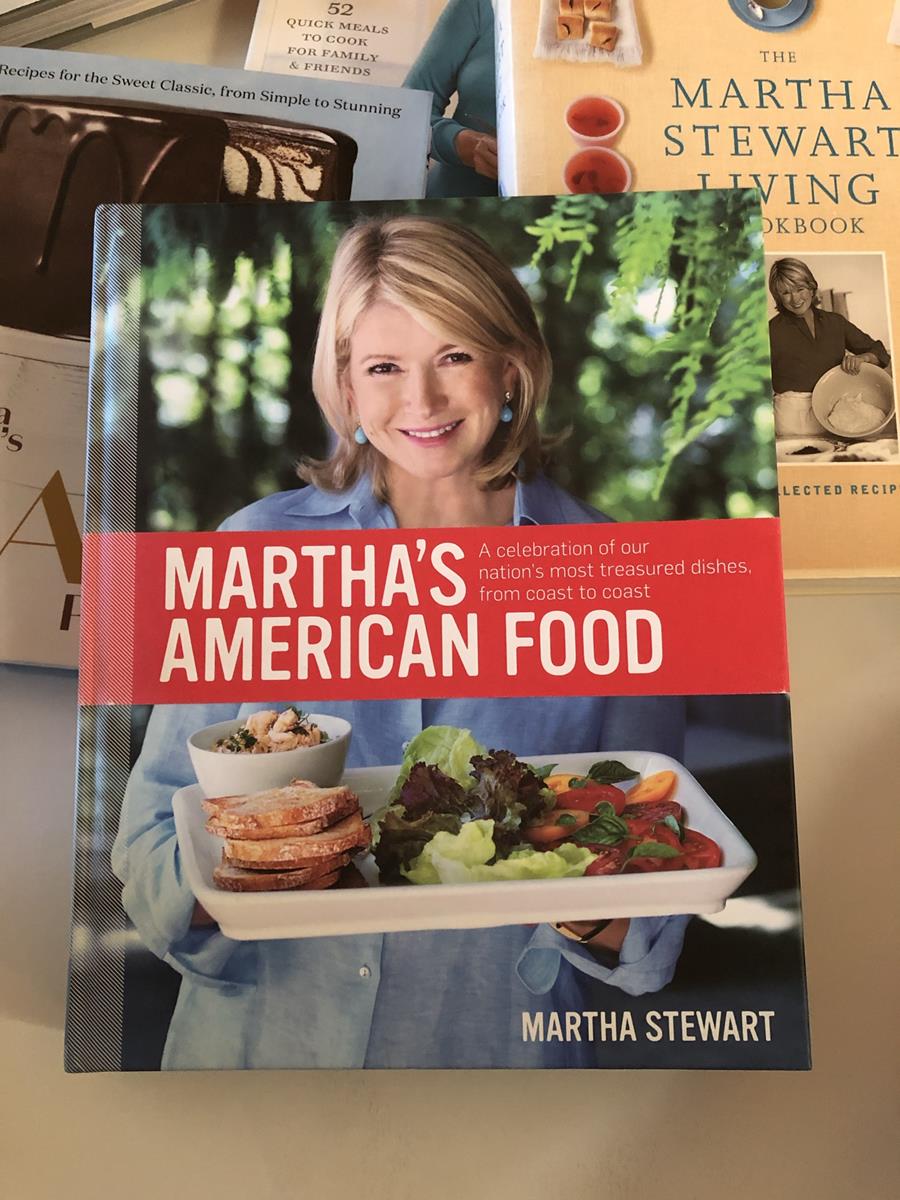 I wanted to find a way to share some of the recipes with you. I also decided that I needed a cooking challenge or at least a way to bring more variety to my cooking in 2021.
I thought about cooking through one of my Martha Stewart cookbooks and sharing the recipes I tried and how they turned out with you.
There are a few issues with cooking from only one cookbook. Our family deals with a lot of food issues. I can change up many recipes, but not all of them.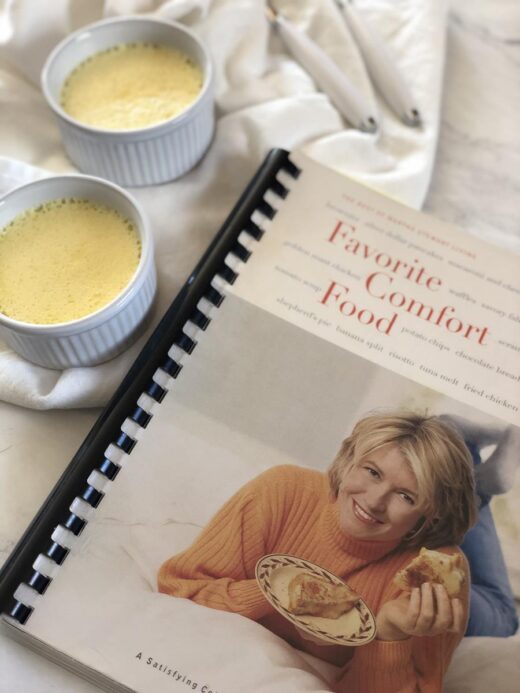 I also know that I would get bored cooking through just one cookbook. I need more variety than that.
I am doing a backlist book challenge over on From Our Bookshelf and I decided it would be fun to have a similar cooking challenge.

Instead of cooking from just one Martha Stewart cookbook though I am going to cook from them all.
Cooking Through Martha Stewart Cookbooks and Magazines
I am going to pull all my old Martha Stewart cookbooks and magazines off the shelf and I am going to cook from them. Yes, even the really old ones from the early 1990's.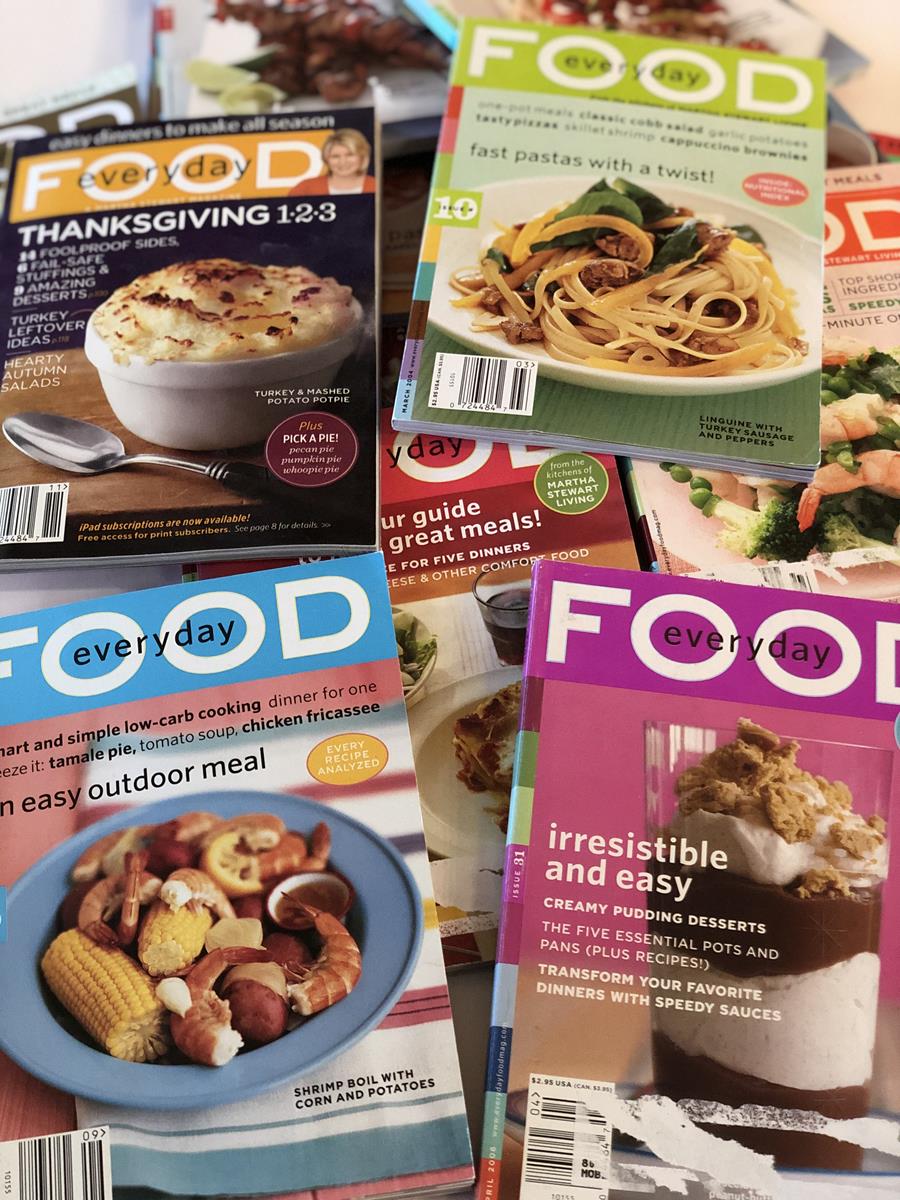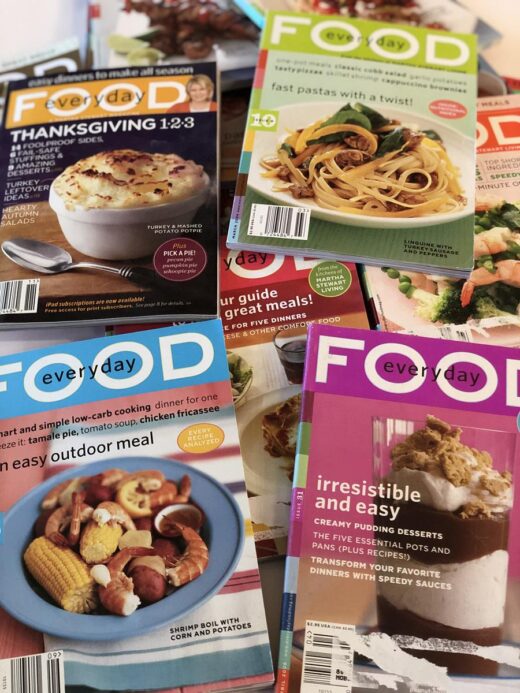 Martha Stewart Everyday Food
Anyone remember Martha Stewart's Everyday Food Magazine? I actually enjoyed it more than her Martha Stewart Living magazine. I found the recipes in Everyday Food more my style.
Everyday Food stopped publishing quite a few years ago, but do you know what? I have every issue of Everyday Food. Or at least close to every issue. I subscribed the entire time the magazine was published and have stacks of them on my shelf.
Not only will I be cooking through Martha Stewart Cookbooks, but I will also be cooking through some of my Martha Stewart Everyday Food Magazines too.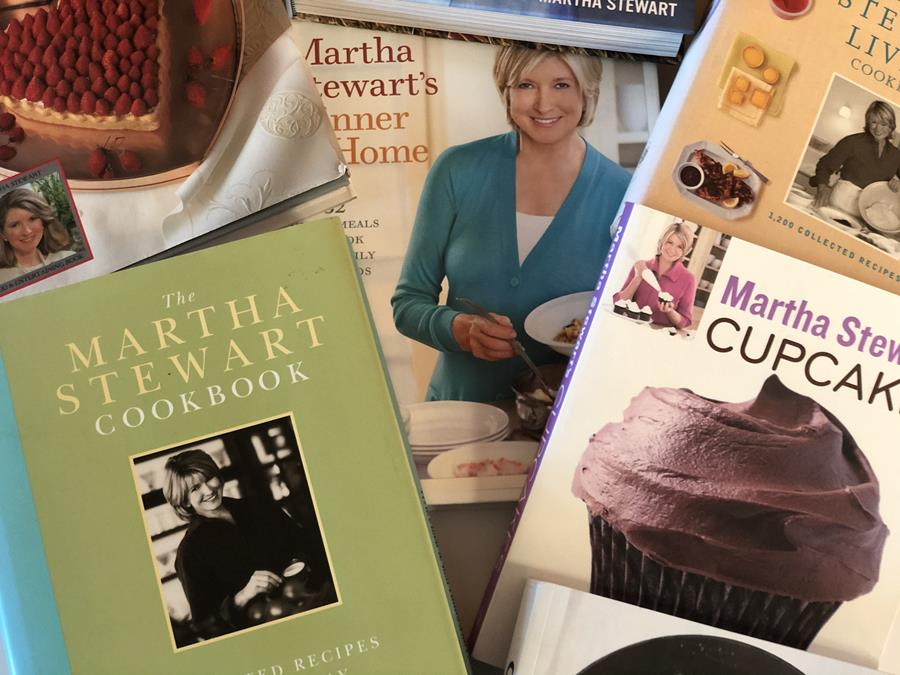 A Year of Martha Stewart Living
I think I might need to call my challenge a year of Marth Stewart cooking instead of a year of Martha Stewart living, but you get the idea.
I am going to make 2021 a year of Martha Stewart Cooking. And I will be sharing the journey with you.
If you are not a fan of Martha Stewart, don't worry. I will be sharing plenty of other recipes as well. My goal is to make one of her recipes a week and share the results with you.
I will share the disasters along with the successes. I will share what we liked and didn't like. I will share how I changed them up or what I did to make them gluten free.
Want to join me in cooking from your cookbooks? I would love to hear from readers that are cooking from their cookbook collection.