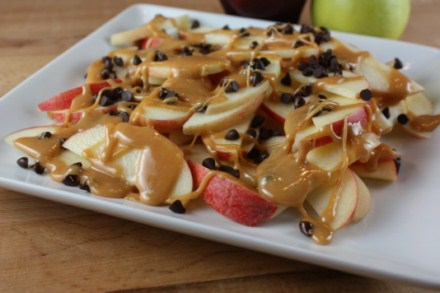 This recipe is adapted from an Apple Nacho Recipe I saw in a recent Taste Of Home magazine. However, I really adapted the recipe and made it much more simple.
The original recipe had you making your own caramel sauce, which you could do, but I took the easy way out and opened a jar of caramel topping and my kids never knew the difference.
My family loved these. It is really not a recipe, especially once I omitted the homemade caramel sauce. This is really one of those things you can just adapt. Add the toppings that you want or take off the ones you do not want.
This is also a great dish or snack for kids to make. It is so easy and they will feel like they accomplished a lot. Not only that they love to eat the results.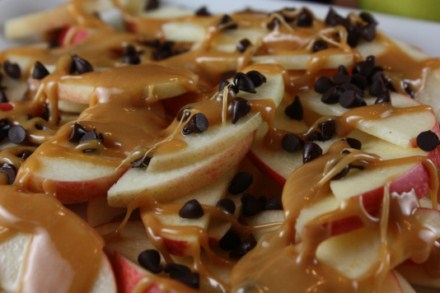 Apple Nachos
Sliced apples
Caramel topping, warmed slightly to make it thinner
mini chocolate chips
marshmallows, nuts, raisins, etc (optional)
Place apples on a plate or platter, top with chocolate chips, and any other toppings you choose. Drizzle caramel topping all over.
Enjoy!
This post linked to
Made By You Mondays
.