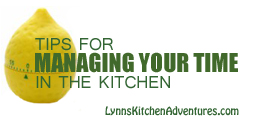 This tip will not work for those of you that do not have kids, but for those that do have kids I have an important tip for you. Train your kids to work.
One of the most important things my parents taught me was to work. They instilled in me a work ethic that I will forever be grateful for.
They allowed my sisters and me to be kids. We played, we had friends, we had fun, but we learned that work is part of life and that even children had to participate in the work it took to run a home.
We worked in the garden and helped clean the house. We picked strawberries and mushrooms. We set the table and did dishes. We helped with the meals, and we helped my mom can fruits and vegetables in the summer. My dad even taught all four of his girls to chop wood.
Not only were my parents teaching us valuable skills that we would use for life, they taught us what it meant to be part of a family. They taught us that each member of the family was expected to help.
I am hoping to pass these values to my children.
I have been asked how I do all that I do, and my answer is I don't. All too often things don't get done, but more often than not, my kids are helping me get it done.
They have daily and weekly chores. They take turns setting the table, washing and drying dishes, and cleaning up the kitchen. My girls clean the bathrooms, and help with laundry.
Yes, we let them be kids, and they have plenty of time to be kids. But, we are trying to train them that it takes a family to make a household work. They help make the messes, and they can help clean them up.
I will admit that when my kids were younger, this was a little harder than it is now. My kids are 8, 10, and 12. They can do a pretty good job on their chores, but a few years ago teaching them to work often created more work for me. In the process of trying to help, they sometimes made bigger messes. It took time for me to realize that the process of teaching them to do a job right would take a while.
I had the hardest time being patient enough to teach my girls to clean. Let's face it, most 10 year olds do not clean like you or I would. My thought was that if I was going to have to redo it, then why have them do it at all. What I finally realized was that they were never going to learn if I kept thinking that way.
Yes, it took weeks to teach them, but it has paid off. Now my girls help clean the house and do a good job at it.
There is nothing wrong with delegating jobs. It is not only okay to have kids help. It is important to teach them to help.
I would love to hear your thoughts on this. Do you agree that part of managing your time and managing to get everything done in the kitchen and around the house is to teach your kids how to work?