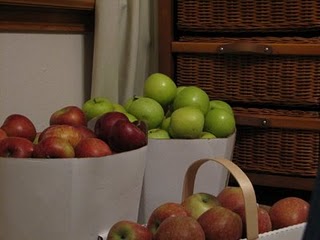 I think we are going to be eating a lot of apples this week.
I went to the orchard this weekend and got some apples. I love getting fresh apples from the orchard. They are so much better than the ones that you can buy in the stores. There are crisp like an apple should be. I got mostly Jonathan, but also some Red and Golden Delicious.
I have lots of recipes I want to make this week. I would like to make caramel apple squares, apple bread, and apple dumpling dessert. We will see if I get them all made. I will post the recipes of what I make.