I am loving this Ask the Readers feature. We have covered such a wide range of topics.
We have talked about southern cooking, tuna fish sandwiches, preparing for a storm, the troubles of dishwasher soap, your favorite way to eat eggs, and several other fun topics.
Today I thought we would talk about gardening. It is spring after all and in many parts of the country it is time to start planting gardens.
Here in Oklahoma I have already planted my lettuce and a few other things, but I feel for those of you that live in the northern parts of the US.
I grew up in northwest Oregon where most of our garden did not get planted until the middle or end of May.
So, you northerners hang in there, spring will come soon. And remember that in August and September our gardens will be fried from the 100 plus degree days and your garden will still be coming on strong.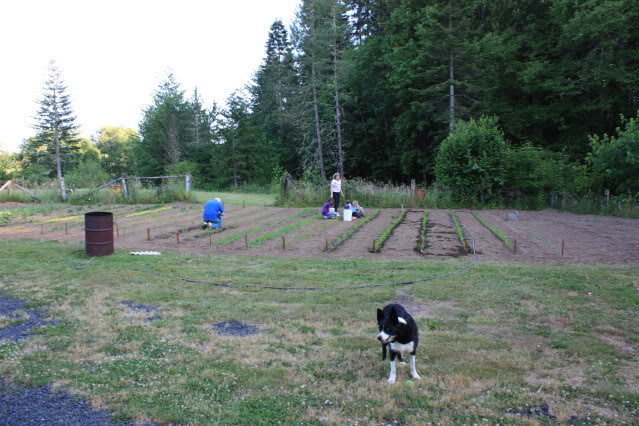 Growing up my parents always had a huge garden and they still do. I am glad that I learned so much from them about gardening. I have had a garden almost every year since I got married and the knowledge I learned growing up has helped me so much.
But here is the thing, I have a love hate relationship with my garden.
I hate to garden. Yes, I just admitted that. I have had a garden for the last seventeen years and I do not enjoy it.
I do not enjoy the digging in the dirt, working in the heat, and the overall struggles that come from gardening, but I do enjoy the products from my garden.
There is nothing like a vine ripe tomato or cucumber. There is something special about enjoying a watermelon or blueberry from your backyard. If I need a bit of basil or parsley for a recipe, I can walk out my door and pick some.
So, although I hate to garden, I love the fruits of my labor from gardening.
What are your thoughts on gardening? Do you have one? Why do you garden?
And do you love it or hate it?