Bacon makes everything better! Bacon Tomato Soup is a delicious homemade tomato soup with a little bacon added for extra flavor.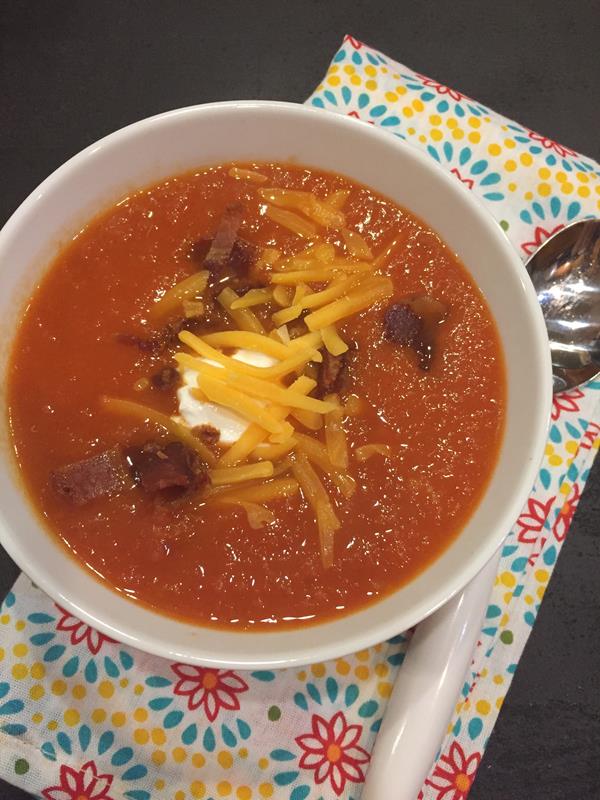 There is nothing quite like a big bowl of homemade soup on a cold day. It is just about the perfect meal for fall and winter.
One of my favorite homemade soups to make is homemade tomato soup. It is so easy to make at home. It is also so much better than the kind you buy in a can.
I know that famous can of tomato soup is loved by many, but I have always preferred the homemade version. In fact, I don't think my kids have ever had canned tomato soup.
The homemade version is so easy to make that we always just make it ourselves. We can control the ingredients and it is quick and easy to put together.
Homemade Tomato Soup is also one of my favorite comfort foods. When I am sick, not feeling quite like myself, or am just wanting a simple dinner, homemade tomato soup is one of the foods that I usually want.
I often just eat a bowl of tomato soup, but the rest of my family love it with grilled cheese sandwiches or cheese quesadillas.
No matter how you serve it, you need to try it. Once you have had homemade tomato soup you won't go back to the canned kind.
The version of homemade tomato soup that I am sharing today is version that is made even better with bacon. The bacon gives it an extra depth of flavor that is delicious.
Bacon really does make just about everything better!
Looking for more soup recipes? Here are a few of our favorite homemade soup recipes: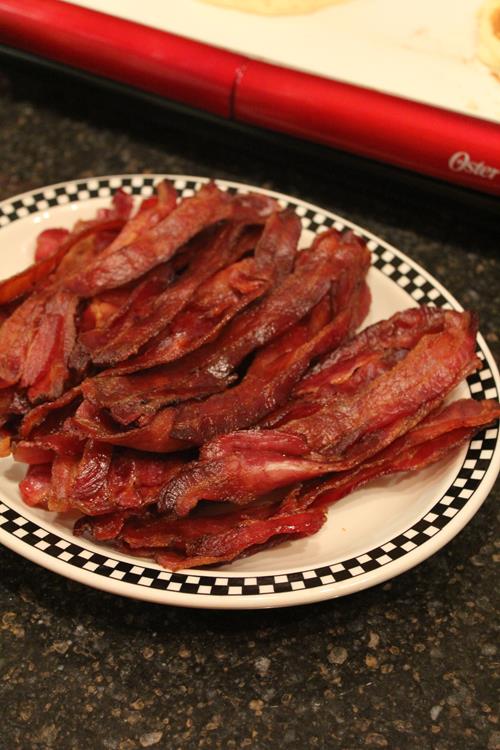 Do you love bacon as much as my family does? Here are a few of our favorite ways to use bacon:
Now for the Bacon Tomato Soup recipe!
Yield: 6 servings
Bacon Tomato Soup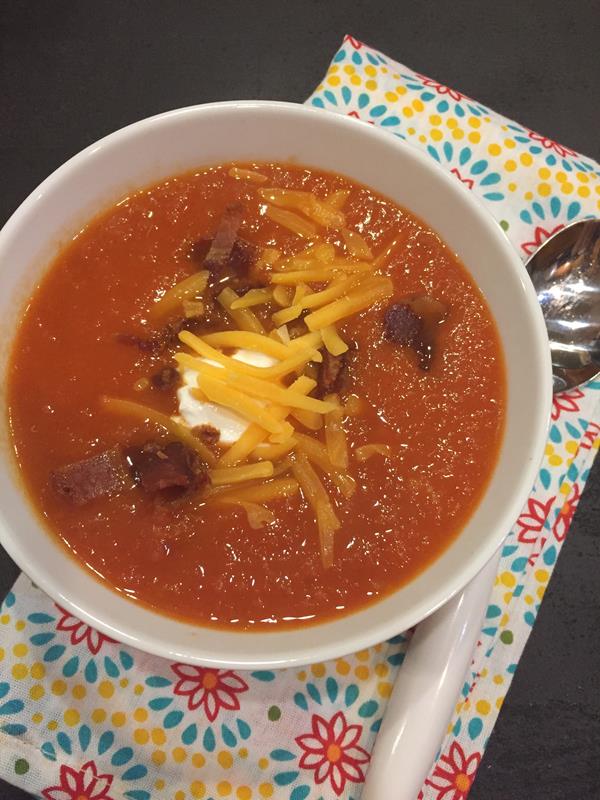 An easy and delicious dinner. You won't want tomato soup from a can again.
Ingredients
8- 10 slices bacon cut into pieces
1 onion, chopped
1 clove garlic, minced
1 28 ounce can of tomatoes
1 ½ cups chicken broth (If you are gluten free be sure it is gf)
½ cup heavy cream ( milk or 1/2 and 1/2 works too it just isn't as rich and creamy)
salt and pepper to taste
Instructions
Cook bacon in large pan or stockpot and cook until bacon is crisp.
Remove cooked bacon from pan and reserve tablespoons of fat for cooking the onion.
Cook onion in reserved bacon fat until onion is lightly browned and tender. About 3-5 minutes.
Add garlic and cook 1 minute.
Then add tomatoes and broth.
Simmer 10 minutes.
Puree in blender or use an immersion blender to puree. If using a blender let cool slightly and be careful putting hot liquids in the blender.)
Pour soup back into the pan and stir in cream and bacon.
Serve with shredded cheese and sour cream if desired.