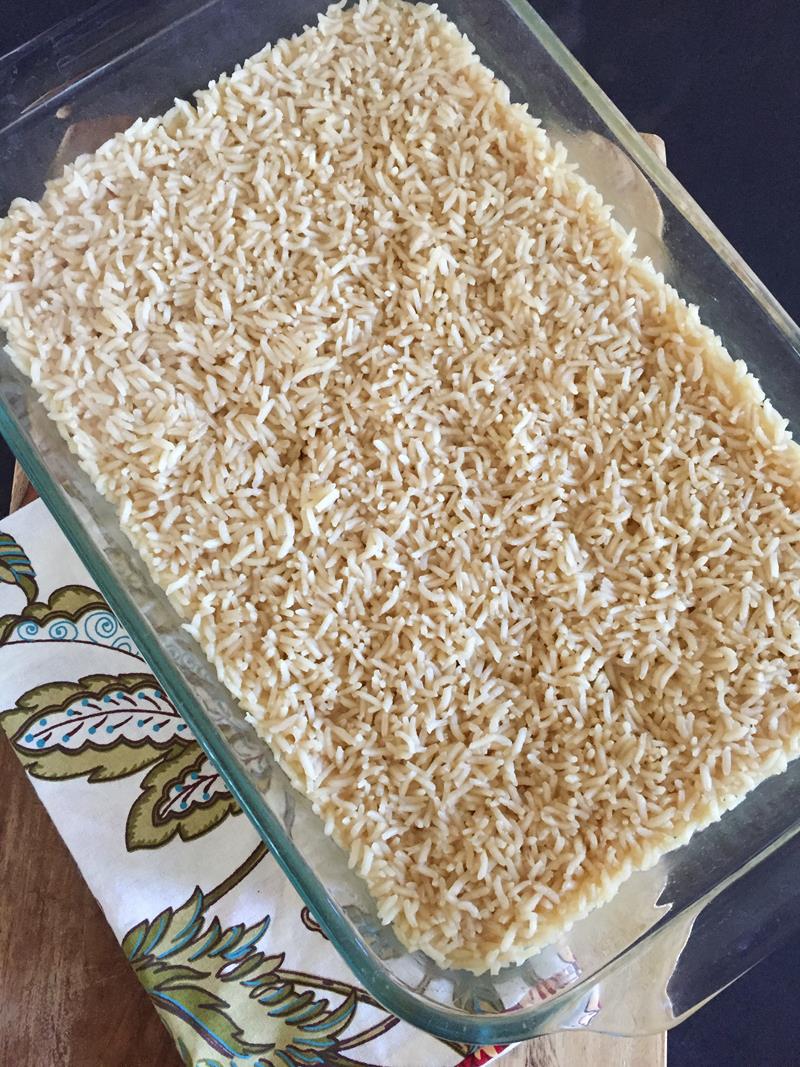 Asian baked rice is my new favorite side dish for teriyaki chicken, sheet pan chicken stir fry, grilled chicken, bacon salmon, and more.
If you have never tried baked rice you need to. It is so easy to make and comes out perfect every time. I love changing it up by using different seasonings and different liquid.
I kept this one simple with chicken broth, soy sauce, garlic, and ginger.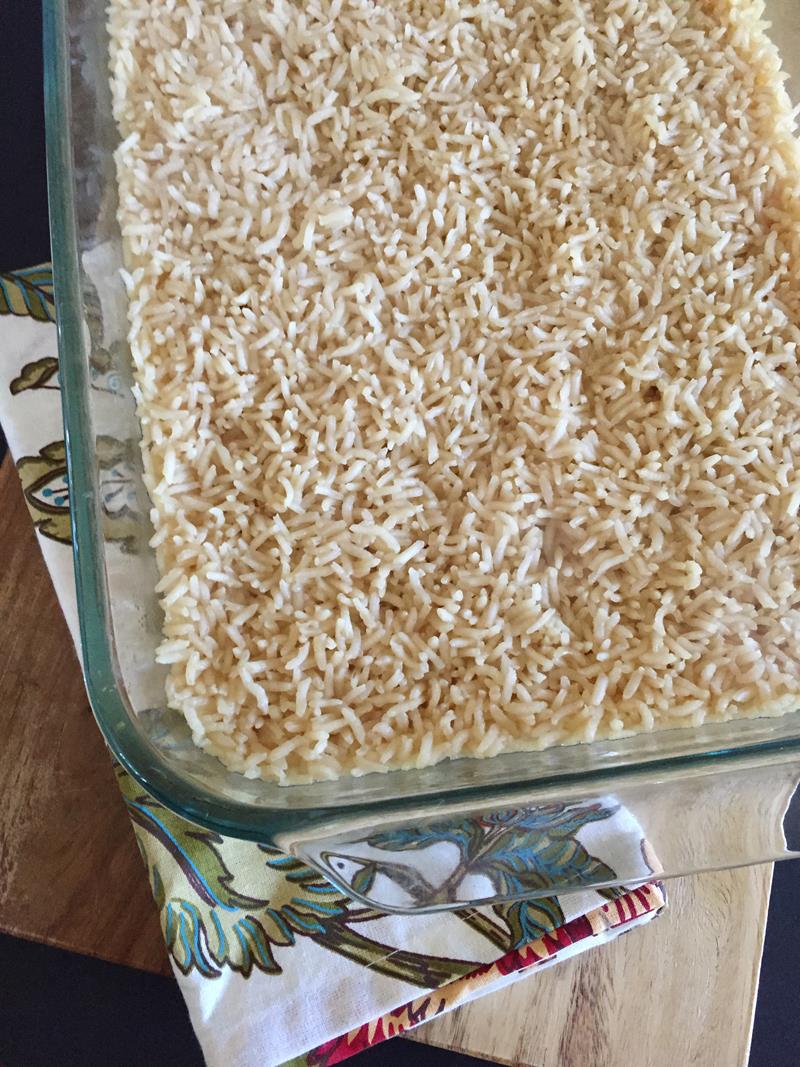 Baked Asian Rice
2 cups uncooked long grain white rice
4 cups chicken broth
3 tablespoons soy sauce – I use gluten free soy sauce
2 tablespoons rice vinegar
2 tablespoons honey
1 teaspoon ground ginger
1 clove mince garlic
Preheat oven to 400 degrees.
Sprinkle rice in bottom of greased 9×13 pan.
In a microwave safe bowl heat chicken broth. Or use a pan on the stove top to heat it. Add soy sauce, rice vinegar, honey, ginger, and garlic to broth.
Pour broth mixture over rice and cover with foil.
Bake for 32-35 minutes or until rice is tender.
Serve as a side dish, with stir fry, or with other Asian type food.