The Monday holiday day totally messed up my days this week. Don't get me wrong, I loved having a three day weekend, but a Monday holiday always makes the week seem off. I keep forgetting what day it is. Please tell me I am not the only one having that problem this week!
We are enjoying quiet, cooler than normal, weather here in Oklahoma, but the weather around the rest of the country right now is crazy. We just had all the flooding in Houston and now there is a hurricane off the east coast.
There are also fires destroying parts of the West Coast. I know there are many fires, but it is so sad for me to see what is happening to the Columbia River Gorge in Oregon. I grew up hiking all over that area and I have taken my family there many times when we visited my parents. It is an area with so much beauty and it will be years before it is the same again.
My thoughts and prayers are with everyone dealing with the flooding, hurricanes, and fires.
I spent Labor Day cleaning out my freezer and defrosting it. It is one of my least favorite jobs. I have put it off way too long and decided it had to be done this week. Now that it is done I am so glad I did it. It is nice and clean and organized. Hopefully your Labor Day was more exciting than mine though.
What I am Cooking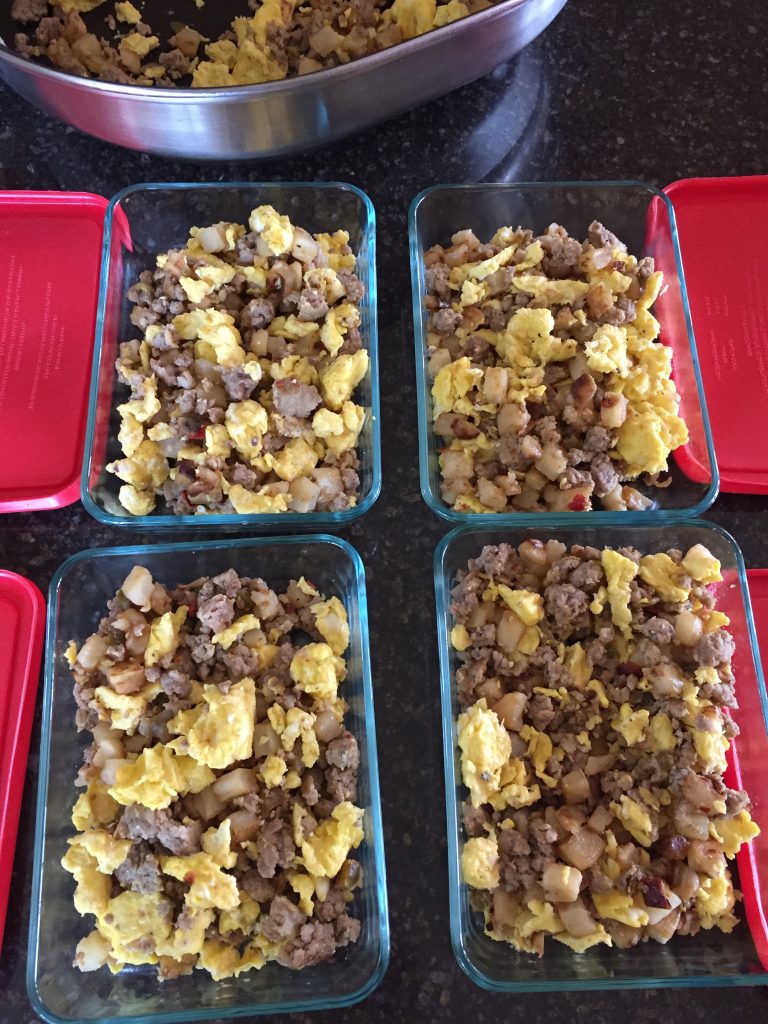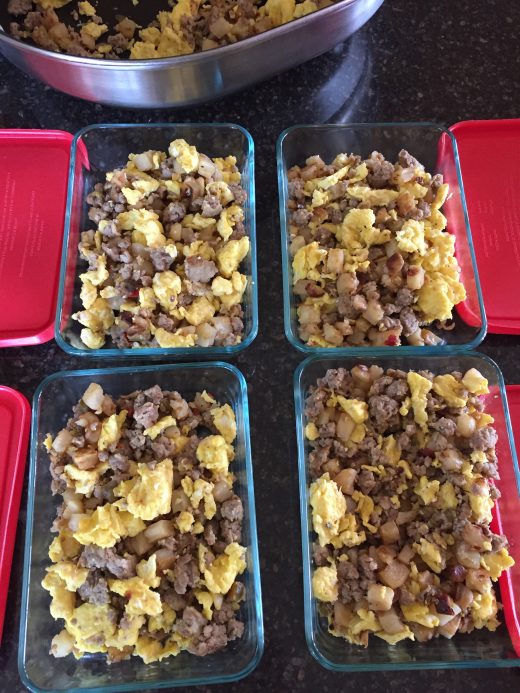 Since I defrosted my freezer on Monday I had some things to use up. I found some sausage and some frozen hash browns and decided that it would be a great time to make homemade breakfast bowls. I made a large batch using two pounds of sausage and divided it up in containers for breakfasts and lunches for my husband. There is no need to buy the breakfast bowls from the grocery store, it is so easy to make and customize your own.
My daughter made some gluten free chocolate muffins this week and they were delicious.
The rest of my week has been pretty boring when it comes to cooking. I have tested a few new recipes and we have had basic favorites like tacos and taco salad.
What I am Loving
I love to keep an organizer in my car for when I go shopping. It helps keep things like produce, bread, chips, and other things from getting smashed. I had two small organizers that I have had for years and loved. However, they got destroyed in the car accident I had back in July.
They were actually not destroyed, but they were full of glass and pretty much impossible to get completely clean. I recently ordered this trunk/car organizer from Amazon and love it! It is much sturdier and more heavy duty than the last ones I had. I am sure it will get a ton of use.
I have talked about my family's issue with clothes before. We are tall. Like way taller than average. Finding clothes that fit is tough, especially without spending a fortune.
My 15 year old son is now 6 ft. 5 in. and he is not done growing. I recently bought him these Old Navy tall pants and these ones and they are great! I love that Old Navy has some smaller waist sizes in their tall pants because not everyone is big and tall.
I also ordered my daughter some tall Old Navy tall women's dress pants. If you are tall be sure to check out Old Navy. They are a great price for what you get. And they even have tall pajamas and sweat pants.
What I am Reading
My reading life has improved so much that last two weeks. I think I have read six books. Although I will admit that most of them were fun easy fiction type reads.
I read An Old Betrayal which is the seventh book in one of my favorite mystery series and I loved it. I also read In the Market for Murder which is part of a series recommended by one of you. I am loving that series too. They are easy, clean, mystery reads.
I also read A Death in the Off Season, which I think one of you also recommended. This one was slightly different than the mysteries I usually read, but I still enjoyed it a lot. I am actually not a huge mystery reader, but I have found a few mystery series that I enjoy.
I like mysteries books that are not overly graphic and don't contain a lot of sexual stuff. Basically I like them clean and not full of scary graphic details. Those kind tend to be hard to fine. Do you have any to recommend? I would love to hear what mystery books you enjoy.
From the Archives
Where You Can Find Me