Rice is one of my favorite quick, easy, and inexpensive side dishes. I also love that it goes with just about any meal.
Today's recipe for baked enchilada rice is all those things. It is quick and easy to make. It only contains four basic ingredients that I almost always have on hand. It also goes with just about any Mexican type meal.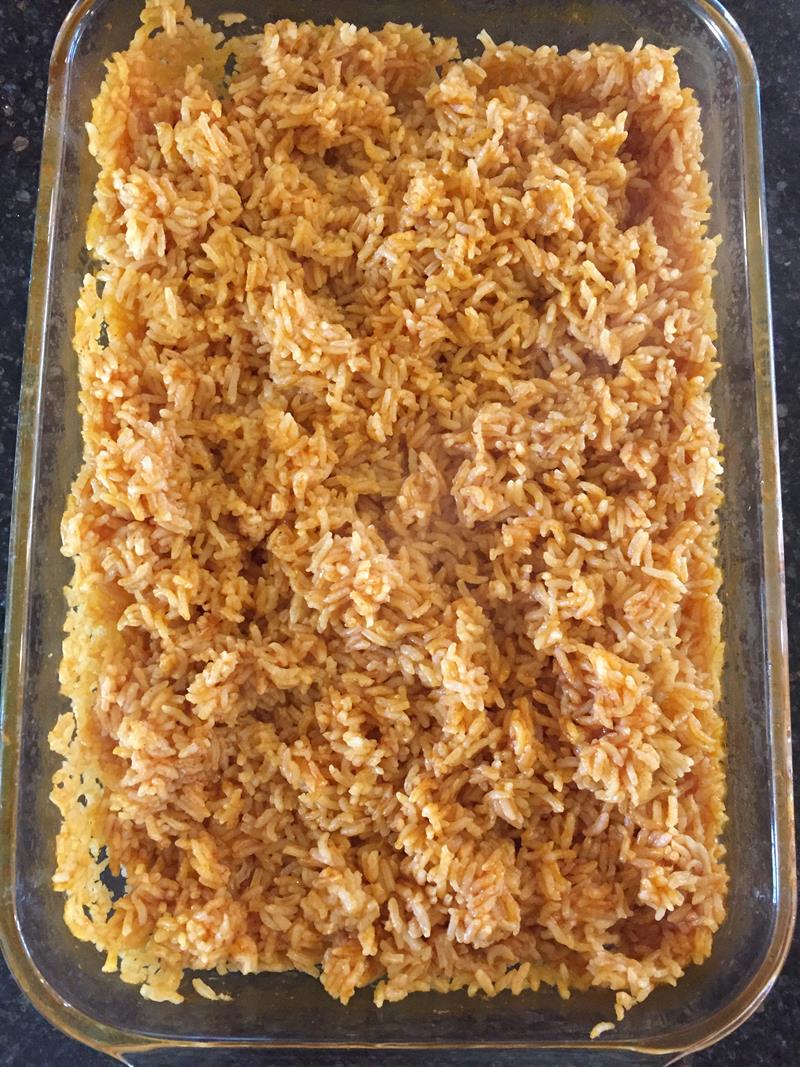 I served it recently with sheet pan fajitas and we loved it!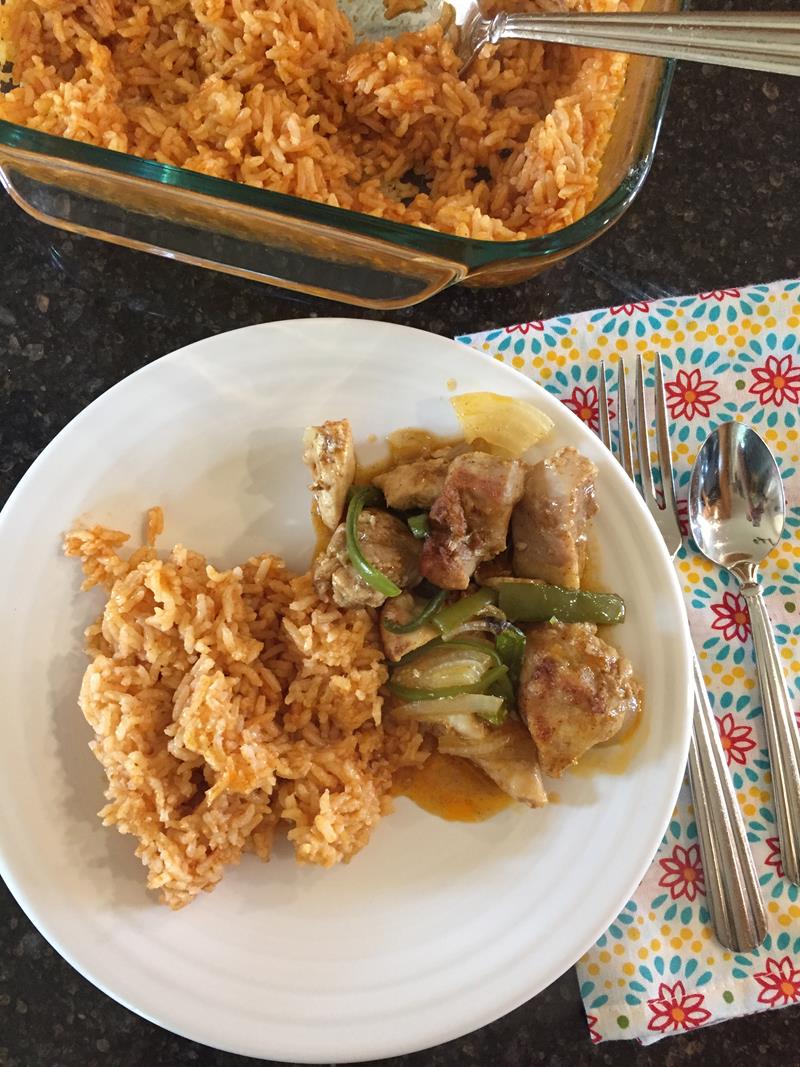 Baked Enchilada Rice
2 cups uncooked long grain white rice
3 cups chicken broth
2-10 ounce cans red enchilada sauce
3 tablespoons butter, cut into chunks
Preheat oven to 400 degree.
Heat chicken broth in a microwave safe bowl or in a pan on the stove top.
Spread uncooked rice in a 9×13 pan that has been greased.
Pour enchilada sauce and heated chicken broth over rice.
Place butter on rice/broth mixture.
Cover pan with foil and bake for 28-32 minutes or until liquid is absorbed and rice is tender.