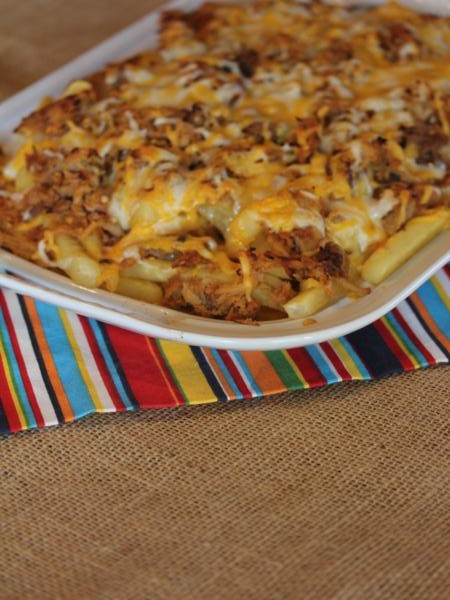 We are all busy this time of year and most of us are overloaded with sugar filled food and recipes. I mean we all love sugar and sweets, but we have to eat real food too. So, today I wanted to share one of my family's favorite quick and easy, I don't have time for dinner, but don't want to go out to eat, meals.
This meal could not be easier because you use leftover bbq and frozen french fries. I almost always have some bbq in my freezer, because I love to make a large crock pot full and freeze it in zip top type bags. It works great for sandwiches, over potatoes, and for using in these bbq cheese fries.
And I almost always have a bag of those frozen fries in my freezer as well, so this makes a really quick and easy meal.
These are very similar to my taco fries and chili cheese fries, but in a bbq version.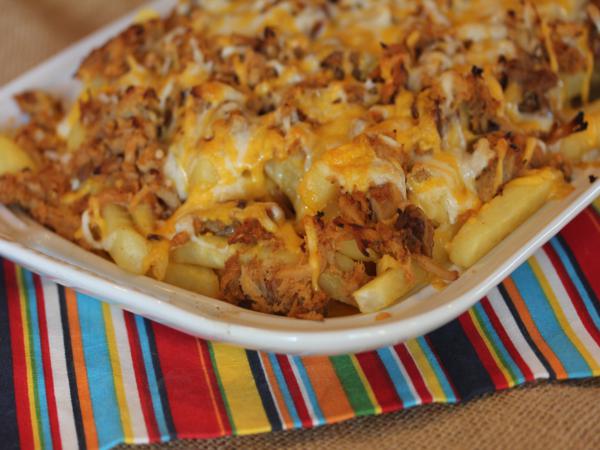 This works with pork, beef, or chicken. And if you don't have any bbq in your freezer like I do, you can easily make a large crock pot full of this for using on sandwiches one night and then serve as bbq cheese fries the next. Two meals in one are perfect for this busy time of year.
BBQ Cheese Fries
1 bag of frozen french fries
4 cups cooked bbq meat
1 -2 cups shredded cheese
bbq sauce
ranch dressing
Place french fries on a cookie sheet. Bake according to direction, but remove from oven about 1o minutes before done.
Spread bbq meat on top of fries. I like to heat up the bbq a little bit first so that it does not take as long to cook in the oven.
Sprinkle with cheese.
Return to oven for 10 more minutes or until cheese is melted and meat and potatoes are heated through.
In a small bowl mix bbq sauce and ranch. I like to use 1/3 bbq sauce and 2/3 ranch, but you can adjust to your taste. Dip fries in sauce.
Note: The amounts on this don't have to be exact. This is just the basic idea. You can adjust as needed for the number you are serving or the amount of meat you have.