Cook once eat twice with this easy to make BBQ Cheese Fries Recipe.
One of the best ways to save time and money in the kitchen is to get creative with your leftovers.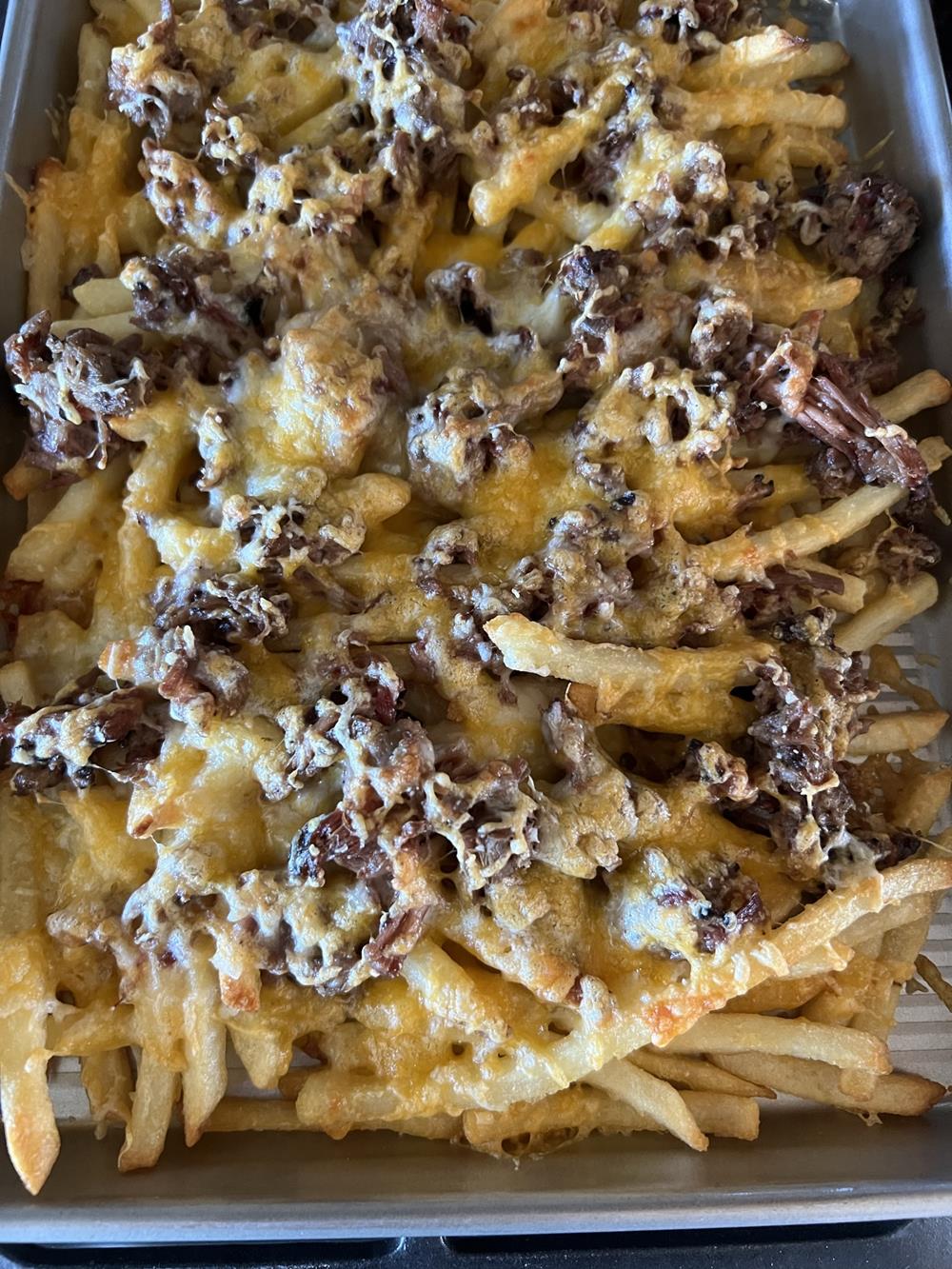 I know a lot of people say they don't like leftovers. Whenever I hear that I realize that it is usually because people just reheat their leftovers and serve them as they are.
For some things that works fine, but if you want your family to enjoy leftovers and not feel like they are eating the same thing over and over, you have to get creative with the leftovers.
Recipes like these bbq fries is an example of that.
I first shared this recipe back in December 2013, but I made them long before that. I have been making these for years.
This recipe is one of the ways that I get creative with leftovers. When I serve leftover bbq this way my family doesn't feel like they are eating the same thing every day.
When I made these last week, I knew that it was time to bring this recipe back. Grocery prices are rising and we are all looking for ways to save money in the kitchen.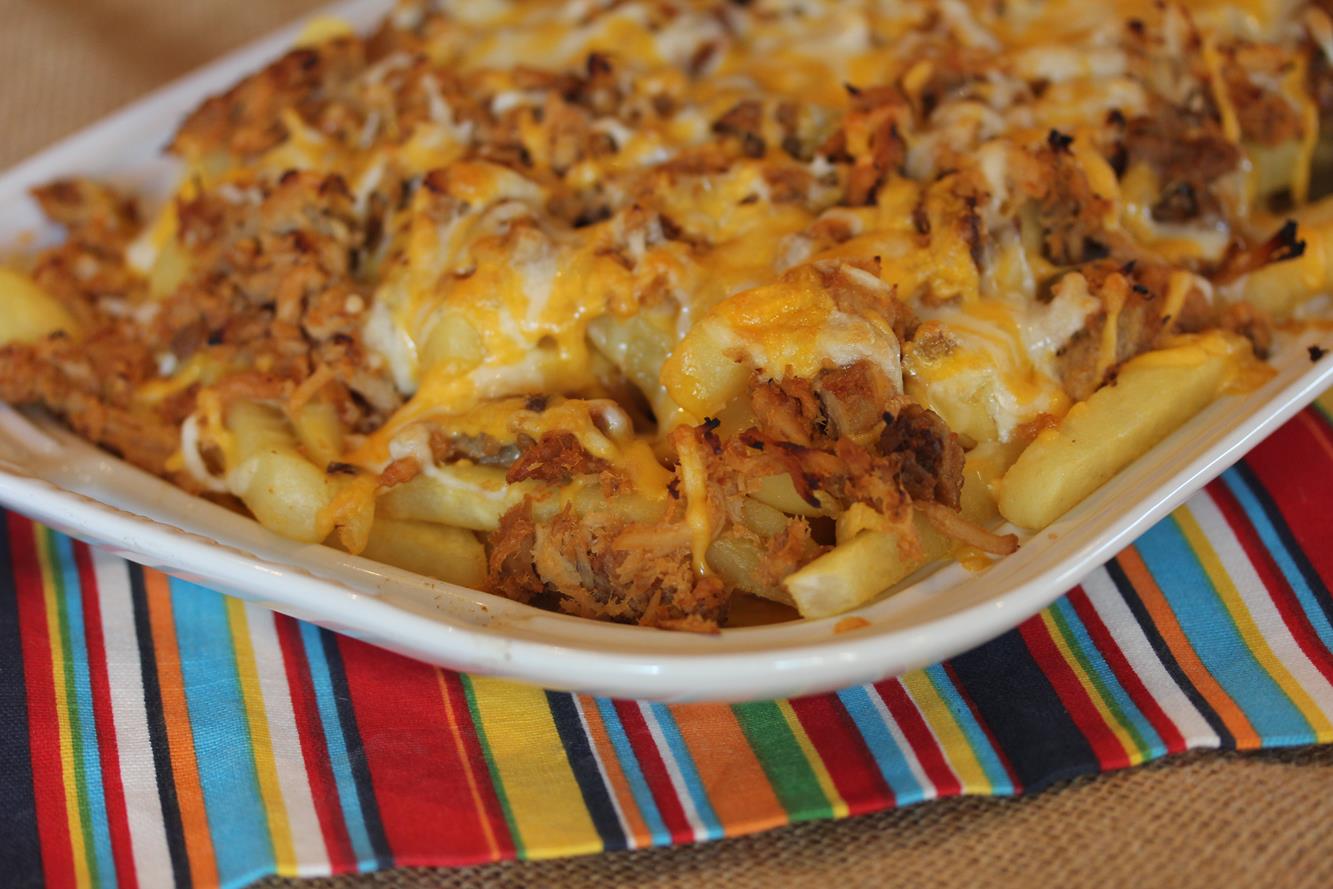 Stretching Meat to Serve More
BBQ french fries are not only a great way to serve leftovers, but it is also a great way to stretch the meat.
With this recipe, you can take a couple of cups of leftover meat and make it stretch to serve a whole family.
When I made these recently I used leftover bbq from a family dinner. I had a little bit of bbq pork left, but not enough to feed everyone for dinner. I made it stretch to feed all of us by making bbq fries.
The bbq I used recently was from a local bbq place, but I usually make this with homemade bbq.
BBQ Chicken, Beef, or Pork
BBQ cheese fries can be made with bbq chicken, bbq beef, and bbq pork. I often make bbq in the crock pot because it makes a great freezer meal. It works great for sandwiches, over potatoes, and to use in these bbq cheese fries.
And I almost always have a bag of those frozen fries in my freezer as well, so this makes a really quick and easy meal.
The sauce is optional on these fries. We love it, but I don't always make it.
How To Make BBQ Fries
You don't really need a recipe to make these, although I did include one below. These instructions work with all kinds of leftover meat.
You can also vary the amounts based on how much leftover bbq you have and how many people you are serving.
Cook french fries according to directions, but don't cook them quite all the way. You can do this with frozen french fries or homemade fries.
Spread meat over fries.
You want the meat to be room temperature or warm. If it is cold it will take longer to heat up in the oven. I usually microwave it a little bit before placing it on the fries.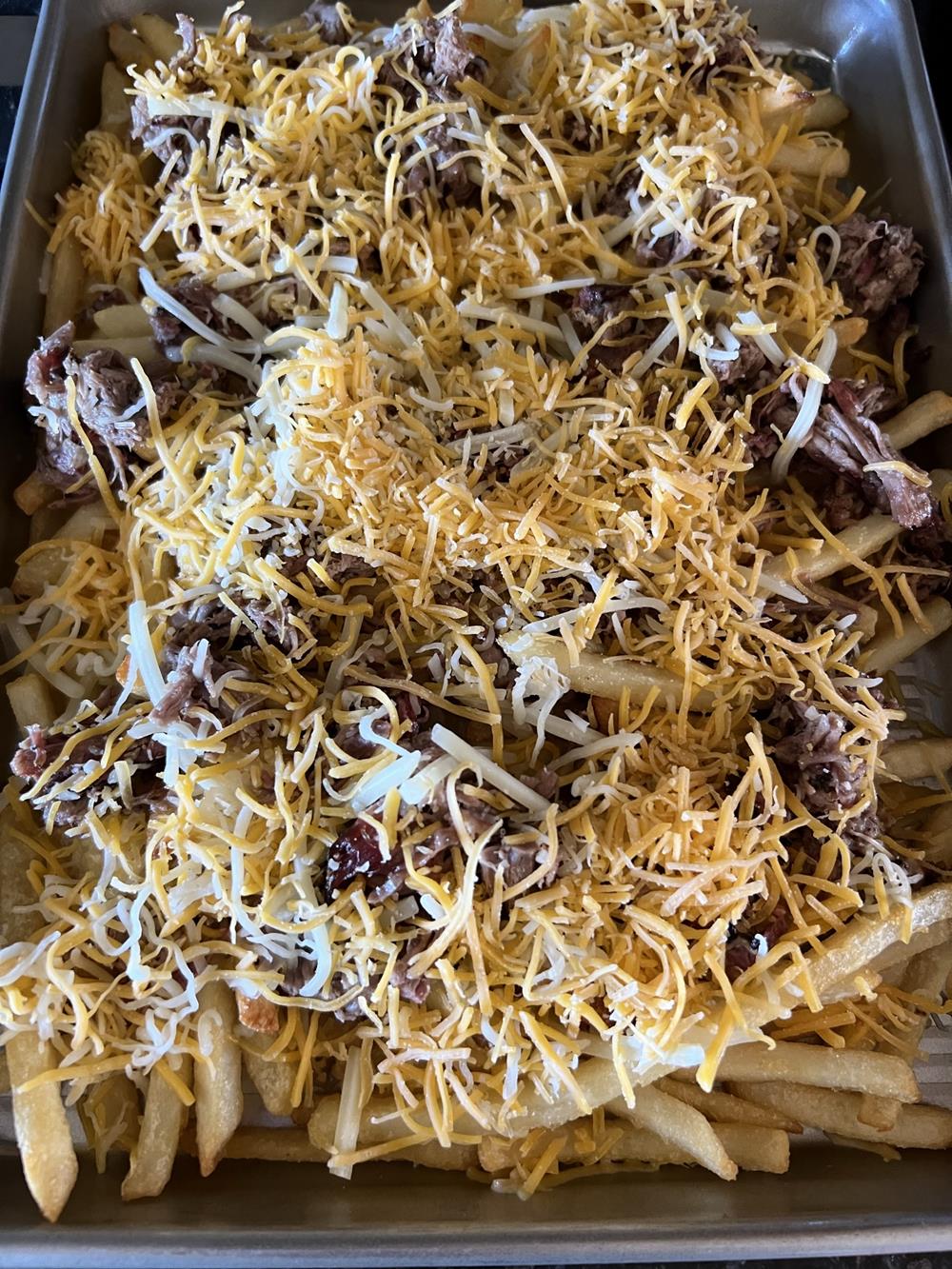 Sprinkle with cheese and bake for about 10 more minutes or until cheese is melted and everything is heated completely.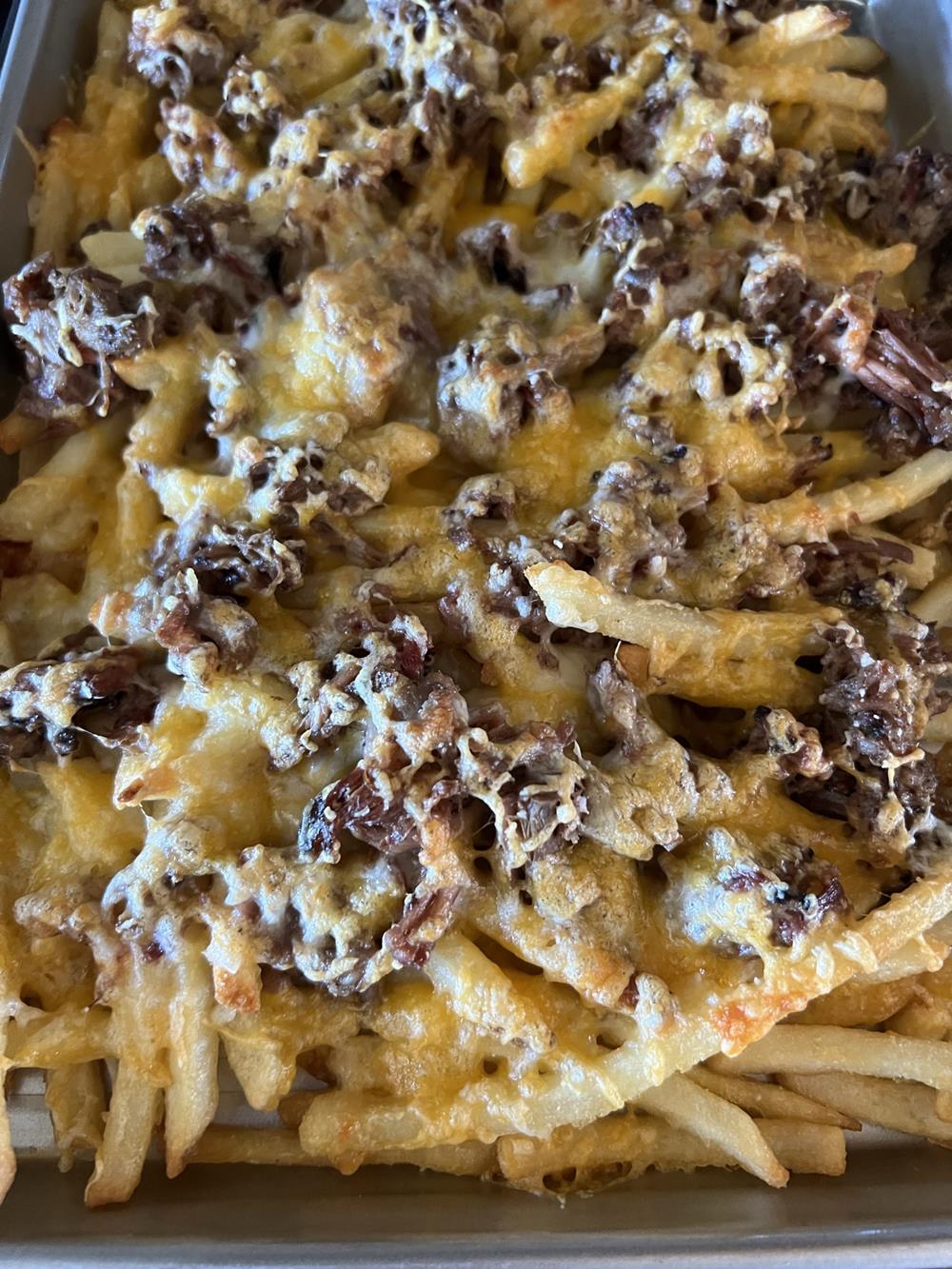 More Cook Once Eat Twice Recipes
Yield: 6 servings
BBQ Cheese Fries
BBQ Cheese Fries are a great way to use up leftover bbq pork.
Ingredients
1 bag of frozen french fries
4 cups cooked bbq meat
1 1/2 cups shredded cheese
bbq sauce for serving
ranch dressing for serving
Instructions
Place french fries on a cookie sheet. Bake according to direction, but remove from the oven about 10 minutes before done.
Spread bbq meat on top of fries. I like to heat up the bbq a little bit first so that it does not take as long to cook in the oven.
Sprinkle with cheese.
Return to oven for 10 more minutes or until cheese is melted and meat and potatoes are heated through.
In a small bowl mix bbq sauce and ranch. I like to use 1/3 bbq sauce and 2/3 ranch, but you can adjust to your taste. Dip fries in sauce.
Notes
The amounts on this don't have to be exact. This is just the basic idea. You can adjust as needed for the number you are serving or the amount of meat you have.
If you are gluten free be sure you read labels to make sure that items like your BBQ meat are gluten free.
Nutrition Information:
Yield:
6
Serving Size:
1
Amount Per Serving:
Calories:

426
Total Fat:

19g
Saturated Fat:

8g
Trans Fat:

0g
Unsaturated Fat:

9g
Cholesterol:

87mg
Sodium:

1397mg
Carbohydrates:

35g
Fiber:

2g
Sugar:

27g
Protein:

29g
Nutritional values are approximate and aren't always accurate.
Originally posted December 2013. Updated June 2022.