Beef Taco Skillet is an quick and easy dinner using basic ingredients. It is also an easy gluten free meal.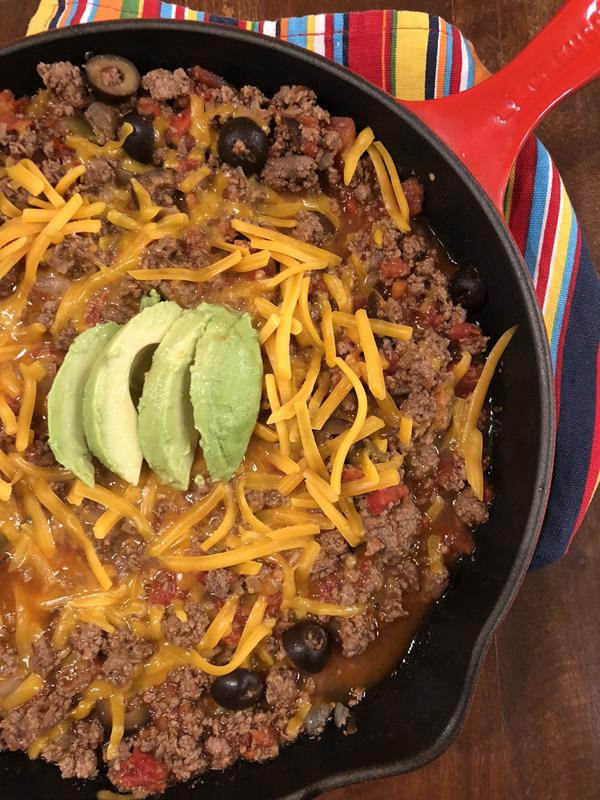 It is that time of year where many people are looking for easy healthy recipes. Many of us want to get back on track with healthy meals.
That can be a challenge when it comes to family meals though. I don't know about your family, but my family doesn't want to see salads everyday unless they are a side to the main dish.
I need easy, healthy, meals that my whole family loves.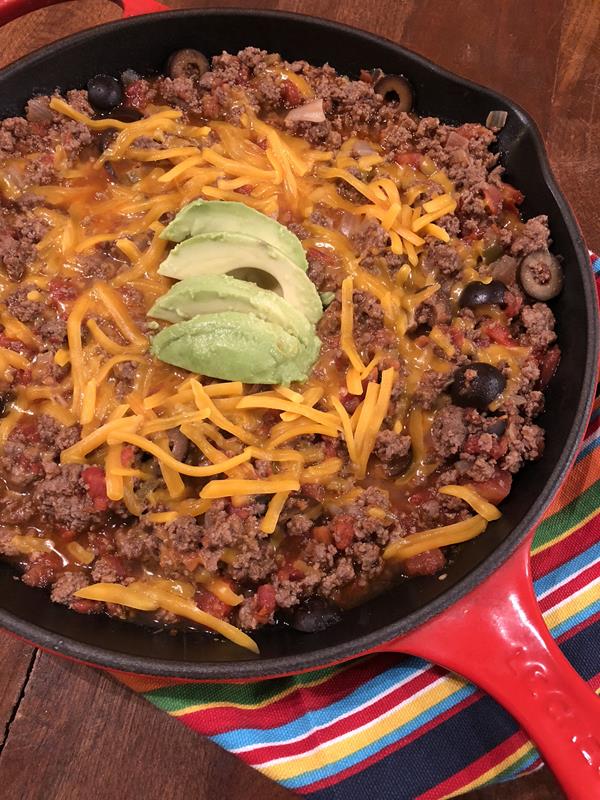 I am not sure this beef taco skillet can be called healthy, but it is on the healthier side. It is also gluten free and grain free.
It can also be made with any kind of ground meat. I love to use ground beef or ground venison, because it is what I usually have on hand. But ground chicken, turkey, or pork would work as well. You can easily use whatever ground meat you have on hand, that is on sale, or that fits your diet.
This is also easy to make dairy free. One of my daughter's eats dairy free and I just leave the cheese off for her. It works great that way.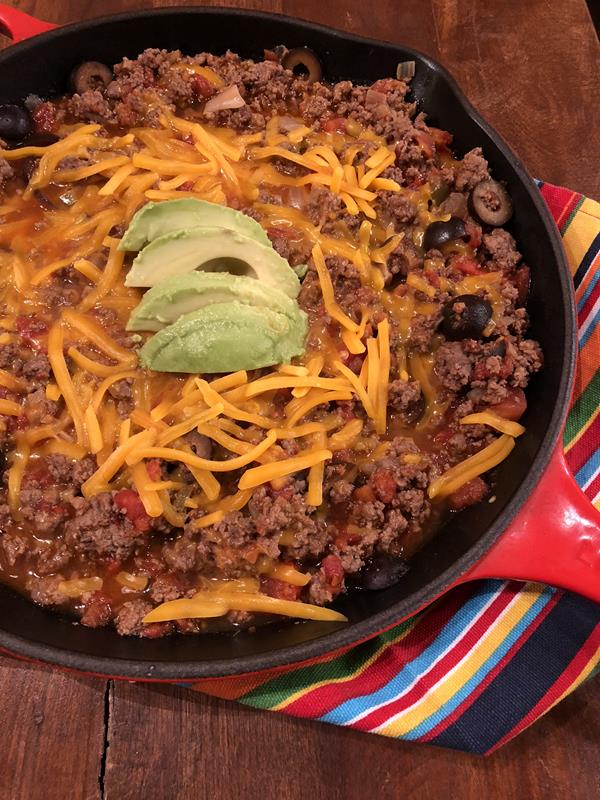 To keep this grain free I like to just serve it as is, but some in my family eat it with chips or on a tortilla. You could also add a can of beans to this. It really is one of those recipes that can be customized to fit whatever you need.
This also freezes great. Make extra and keep it in the freezer for a busy day when you don't have time to cook.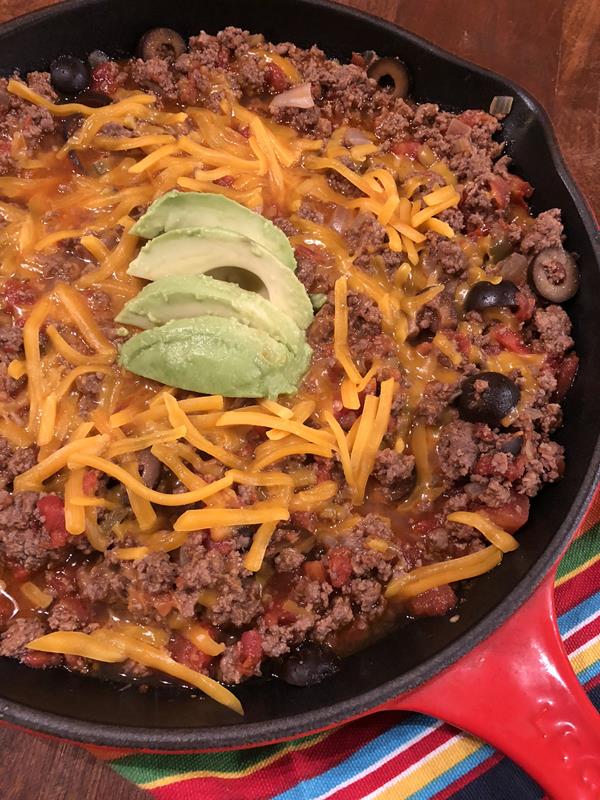 Yield: 6 servings
Beef Taco Skillet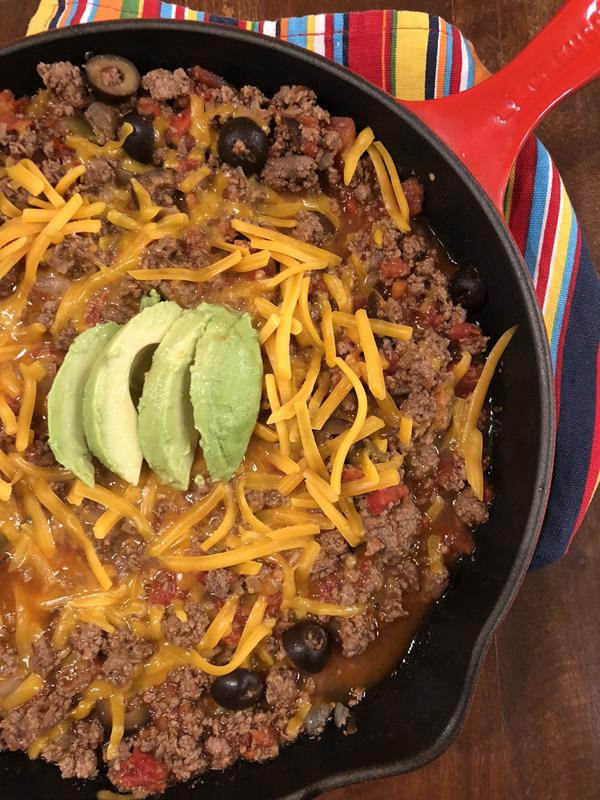 Quick and Easy Dinner that is normal food that just happens to be gluten free.
Ingredients
2 pounds ground beef (ground chicken, turkey, or pork work well too)
1 onion, diced
1- 14.5 ounce can diced tomatoes
1- 10.5 ounce can diced tomatoes with green chilies
1 teaspoon chili powder
1 teaspoon cumin
1 teaspoon salt
1/2 teaspoon black pepper
1/2 teaspoon onion powder
1 cup shredded cheddar or colby jack cheese
sliced black olives, optional
Instructions
In a large skillet or pan cook ground beef and onion until beef is done and no longer pink and onion is tender.
Add diced tomatoes, tomatoes with green chilies, chili powder, cumin, salt, pepper, and onion powder.
Cook for about ten minutes, stirring occasionally. You are just cooking long enough to heat and combine the flavors well.
Stir in olives if using.
Serve as is, with cheese and other desired toppings.
Can be used as a filling with tortillas or with chips.