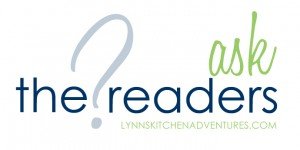 Earlier this week I posted an Ask the Readers question about the best dairy free milk. I loved hearing the tips and thoughts my readers left. If you have not shared your thoughts I would love to hear what you think on that question.
Today I wanted to talk about dairy free and gluten free baking. I have not made many things yet, but I have tried a few things which ended up in deciding to just ask my readers for help because the results were just not quite right. Not horrible, but not great either.
What is your favorite dairy free substitute to use for butter in gluten free baking?
I did some reading on it and many people use coconut oil in place of butter in regular baking, but the few things I have tried that were gluten free using coconut oil were very greasy. The taste was fine, but the texture was off.
So I would love to hear what you all use for gluten free dairy free baking and what differences you think it makes in the final results?