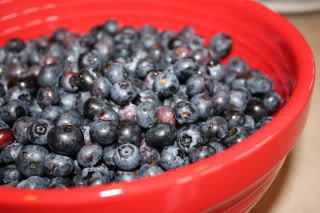 My eleven year old daughter and I went blueberry picking. The farm that we picked the berries at is only a few miles from our house. We both enjoyed our morning together in the blueberry field and we came away with a lot of blueberries.
I love fresh from the field berries. They are so much better than the ones that you buy in the store.
I will be posting soon what I made with the blueberries. I tried several new recipes that turned out really well.