If you are not a fan of Trader Joe's, or don't have one near you, I apologize for how much I have mentioned Trader Joe's recently. I am slightly excited to have one near, or semi near, me.
Today I wanted to talk about what I bought at Trader Joe's the first time I went. And then I will try to quit all the Trader Joe's talk. At least for awhile.
And some of you have said you would find it helpful to do more what do you buy type posts for other stores like Sam's Club. I think that is a great idea and will try to do more of these posts over the next few months.
Here is what I bought at Trader Joe's. And I will totally admit that I had to control myself and not spend a ton of money. Thanks to all of you I had so many things I wanted to try, but I controlled myself and will add more things to try to my list next time.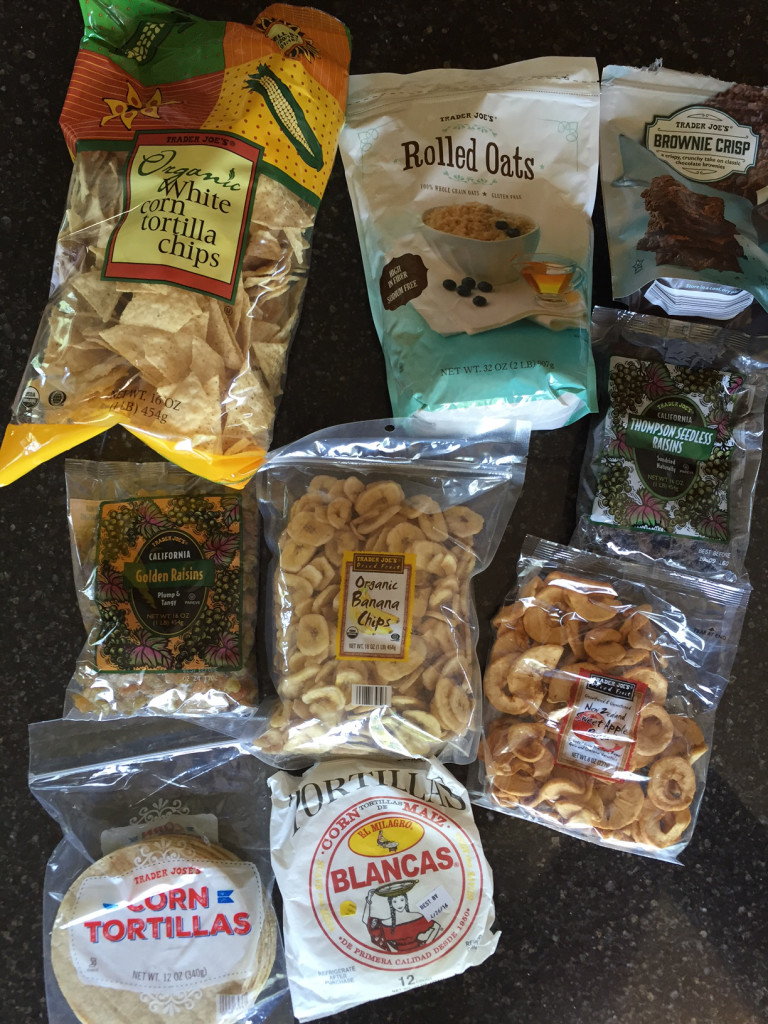 I have been to Trader Joe's on vacation and loved the dried fruit that I have gotten, so I knew that it was high on my list of things to try again.
I am not sure that any of you mentioned the dried fruit as being a favorite, but we love it. I bought several different kinds of dried fruit and my whole family agreed that it was some of the best dried fruit they have had. Yes, it does make a difference with dried fruit. This was fresh dried fruit. It was dried, but still soft enough to eat and it was delicious!
Several people have mentioned the corn tortillas to me, so I bought some to try. We had mixed thoughts on these. They were good, but there is a Mexican brand that we can get at regular grocery stores that we like better.
I also got some tortilla chips.
I have heard all kinds of good things about the Brownie Crisps that are gluten free. These had mixed reviews in my family. My son who is not gluten free actually liked them. He ended up eating most of them. I was not a fan of them. They were good, but not great. The main reason that I did not like them was that they contain beans, which a lot of gluten free products do, and I could taste the beans in them. I didn't love the bean taste, but that may just be me.
Several of you mentioned the gluten free oats and I decided to get some to try. They were a good price and I am hoping they work well.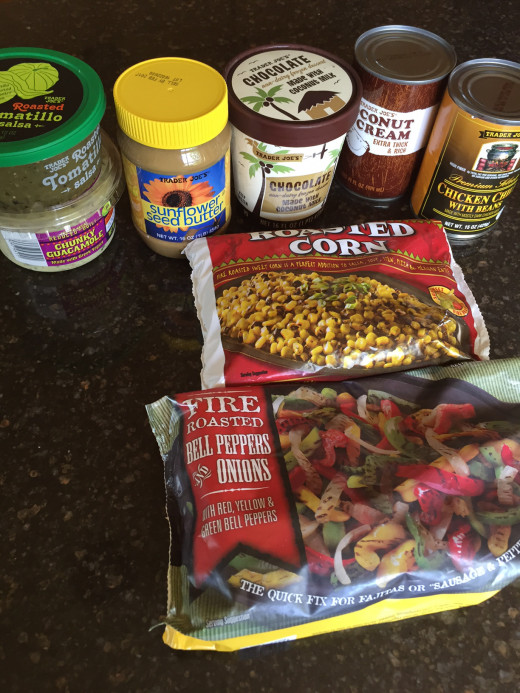 My dairy free daughter loved the coconut ice cream we got. She wants to go back and get some more. And she can't wait to use the coconut cream. We have heard great things about it. She also found some canned soup that was gluten and dairy free. We like to keep canned soup on hand for when we are sick, but gluten free dairy free soup can be hard to find. She hasn't tried it yet, but we are hoping it is good.
We got some fresh salsa and some of their creamy guacamole that we loved. I will be buying the creamy guacamole again.
We had bought the sunflower seed butter on vacation and my daughter with the nut allergy loved it. So I picked up some of it for her.
The fire roasted vegetables in the freezer section caught my attention and I picked up some corn and peppers and onions to try. So far we have tried the corn and loved it. The fire roasting adds great flavor that regular frozen corn doesn't have.
So many people have mentioned the frozen chicken so I also bought some of it to try. It just didn't make it into the picture. We tried them last week and it was good. I have been buying chicken at Sprouts when they have it on sale, but I will probably start picking up some at Trader Joes if Sprouts has not had it on sale.
Overall I am excited about Trader Joe's and although it is not super close to me I look forward to going occasionally. On my to try list is more of the dried fruit, more of their fresh salsa, more frozen foods, rice cauliflower, gluten free crackers and pasta, flowers, and more. My list is so long I will have to make several trips.