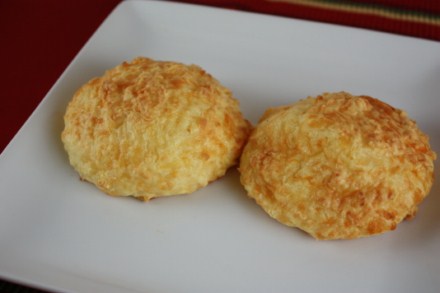 I have made several versions of Brazilian Cheese Buns. They are perfect for gluten free cooking.
Each recipe that I have made has been a little different.
Some are a little more roll like. One version I made was even more popover like. Some versions call for parmesan cheese, others use cheddar, and some even use a white cheese.
I think this version today is my favorite so far. It is the simplest of the recipes that I have tried. So many gluten free recipes take extra time, so it is nice to have something that I can make when I am in a hurry.
These work perfectly with pasta or other main dishes, but we have used them for hamburger buns and sandwiches.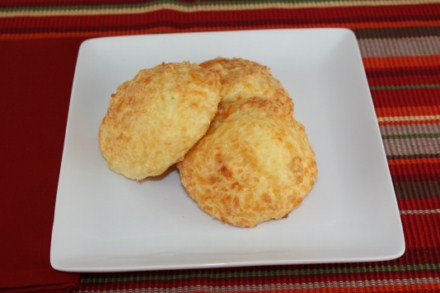 Brazilian Cheese Buns
1 cup tapioca flour
1 teaspoon baking powder
2 cups of cheddar or montery jack cheese
2 eggs
Preheat oven to 350 degrees.
Whisk together the tapioca flour and baking powder.
Stir in cheese and eggs.
Mix together and knead the until a dough forms. ( I do this in my kitchen aid mixture.) This is a wet more sticky dough. It will not be the same as a regular bread dough.
Divide into 8-10 pieces. I use a cookie scoop to make sure the pieces are uniform.
Bake for 13-15 minutes or until done, but not browned. You want these to be soft and tender.
This recipe came from a cookbook that I found at the library. I copied the recipe, but forgot to write down the name of the cookbook or I would give credit to where it came from.
This post linked to Gluten Free Wednesday.