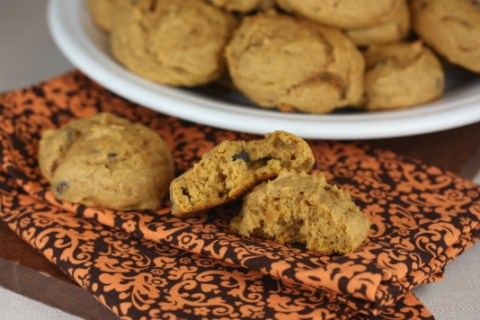 Cookies are one of my favorite things to make and today I have the perfect fall cookie for you. A simple pumpkin cookie that tastes so good.
I sent these pumpkin cookies to work with my husband a few weeks ago and they were gone in no time. Everyone loved them.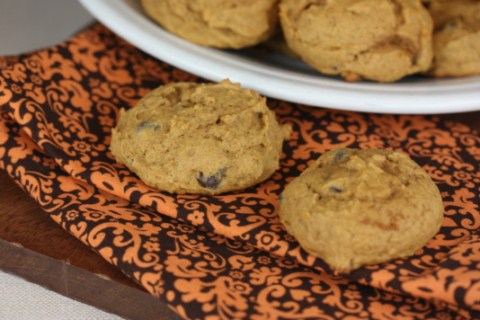 This recipe is adapted from the Martha Stewart's Cookies Cookbook
. I followed the basic recipe, but left out the nutmeg, since several in my family do not like it.
I also did not frost these, like Martha suggested. I am sure they would be great with frosting, but we think these are really good on their own, so we just leave it off.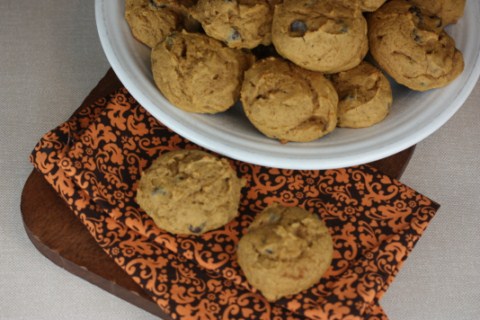 I will also say that these do not look anything like the Martha Stewart version. Mine were much fluffier and cake like than hers. Of course that may have to do with the fact that I did not pipe them onto the cookie sheet like she suggested.
I just dropped them onto a cookie sheet like you would a normal cookie. I was in a hurry and piping cookie dough onto a cookie sheet to get the perfect cookie was not what I wanted to do that day. Just keeping it real here.
But even though they don't look like Martha's version, they still taste really good.
And if you need a gluten free version I shared a gluten free version of this cookie over in my allergy section.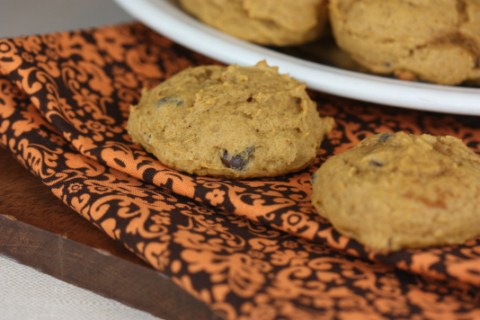 Easy Pumpkin Cookies
2 3/4 cup flour
1 teaspoon baking powder
1 teaspoon baking soda
1 1/4 teaspoon salt
1 1/2 teaspoon cinnamon
1 1/4 teaspoon ground ginger
3/4 cup butter, softened
2 1/4 cup brown sugar
2 eggs
1 – 14 ounce can pumpkin, solid packed pumpkin not pie filling
3/4 cup evaporated milk
1 teaspoon vanilla
2 cups chocolate chips, this is my addition not Martha's but it is really good with the chocolate added. You can leave the chocolate out though.
Whisk together flour, baking powder, baking soda, salt , cinnamon,  and ginger in a bowl and set aside.
Place butter and brown sugar in a bowl and mix on medium speed for about 3 minutes or until light and fluffy.
Add eggs and mix well.
Add pumpkin, evaporated milk, and vanilla and mix until well blended.
Add flour mixture and mix just until combined. Stir in chocolate chips.
Drop onto cookie sheets and bake at 375 for 10-12 minutes or until done.