This broccoli bacon pasta salad is an easy main dish salad that works great for lunch or dinner!
This week has been crazy. Some really good things happened, mixed in with some bad and crazy things. It had been one of those weeks where it is just exhausting. Which explains why I have not posted since last Friday.
I sent out my menu plan in an email newsletter this week and that is about all I have done online since Friday. That is the longest I have gone in awhile without posting. I didn't even do much on social media this week. It has just been one of those week.
I glad to be back today though with a new pasta salad recipe!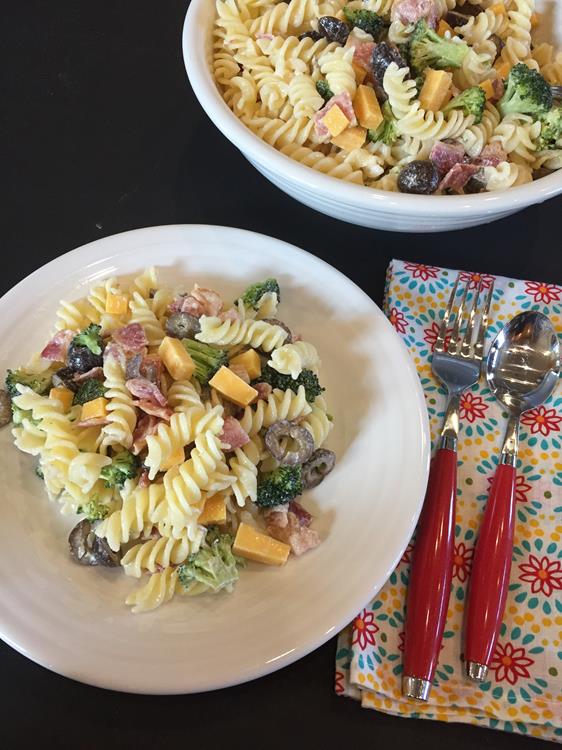 Pasta salad is a great meal for this time of year. It is easy to make. It can also be made ahead and used for lunch or dinners. It is also easy to change up by adding different ingredients to it.
Today's recipe is pretty basic, but you could easily add some mushrooms or tomatoes to it to change it up. If you don't like broccoli leave it out and add other things. Pasta salads are easy to make just how you like them.
I love making pasta salad for dinner during warmer weather because it makes for an easy main dish without heating up the house. This pasta salad will be on the menu plan a lot in the coming months!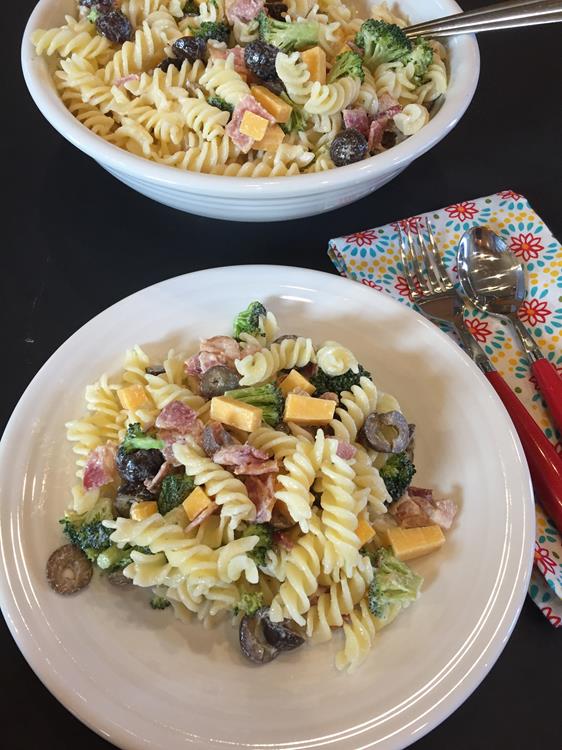 Yield: 10 servings
Broccoli Bacon Pasta Salad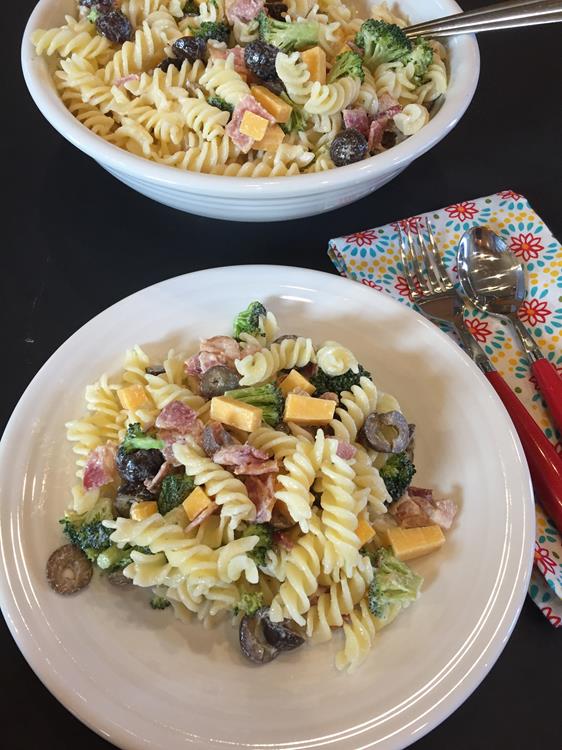 Broccoli Bacon Pasta Salad is a quick and easy summer lunch or dinner.
Ingredients
6 ounce can sliced black olives, drained
12 ounces cooked pasta, I use gluten free pasta
6 - 8 slices of bacon, cooked and crumbled
3-4 cups fresh cut up broccoli
1 cup shredded cheddar cheese or cheese chunks
1/3 cup red wine vinegar
1/8 cup of sugar
1 teaspoons black pepper
1 teaspoon salt or to taste
2/3 cup mayonnaise
2 teaspoons lemon juice
Instructions
In a large bowl combine olives, pasta, bacon, broccoli, and cheese. Set aside.
In a small bowl combine remaining ingredients. Add to pasta mixture.
Stir to combine. Cover and refrigerate for several hours.
Serve and enjoy!