Need a simple side dish to go with dinner? Cheesy Baked Rice is an easy side dish to make. It works with all kinds of different meals and is a great way to use leftover rice.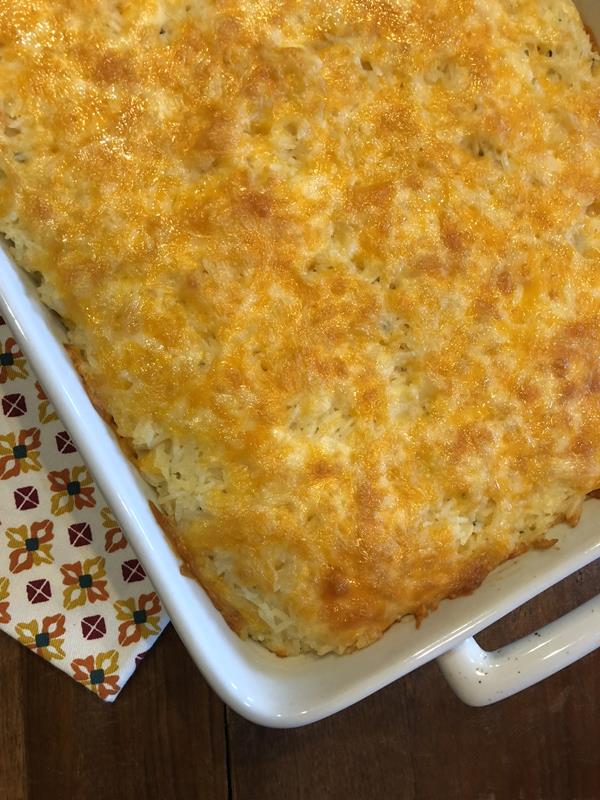 Side dishes can often be boring and plain. And if your house is anything like mine, they are often the same side dishes over and over again. Side dishes are where I definitely lack creativity.
This cheesy baked rice recipe I am sharing today is not exactly super creative, but it is simple and delicious. This is one of those side dishes that I can serve my family over and over again and they won't get tired of it.
It is simple, delicious, and budget friendly.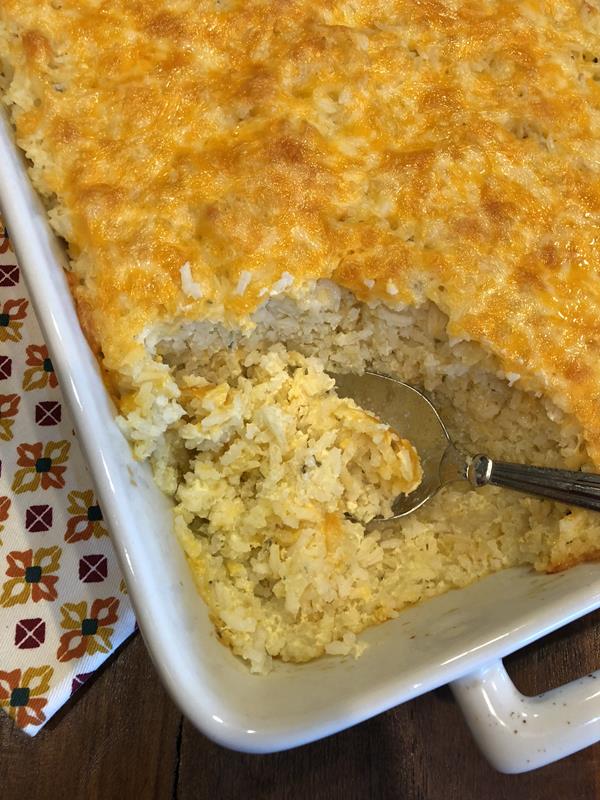 I love the fact that it is not only quick and easy to make it is also versatile. I can serve it with roast, with pork, with eggs for more of a breakfast for dinner, or even as a main dish with a little bacon or sausage added.
This is also a great way to use up leftover rice. Or plan ahead and make extra rice one night and use it in this recipe later in the week.
This is one of those recipes that I think you find yourself turning to over and over again.
The recipe makes an 8×8 pan, but I often double it and make it in a 9×13 so that I have leftovers for lunches.
Need more recipes that use rice? Here are some of my favorites:
Cheesy Baked Rice
4 cups cooked rice
1 teaspoon dried parsley
1 cup shredded colby jack or cheddar cheese
3 eggs
1 cup milk
1/2 teaspoon seasoning salt- you can use regular salt, but I like the extra flavoring of seasoning salt
In a bowl mix all ingredients using only half the cheese.
Spread into a greased 8×8 pan or similar casserole type dish and spread remaining cheese on top.
Bake at 400 for 20-25 minutes or until heat through and cheese is nice and melted.