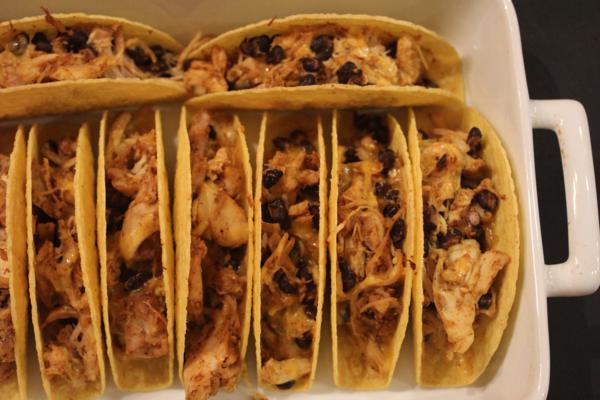 Long time readers know how much my family loves oven tacos. I first shared the recipe back in 2011 as part of a ground beef recipes series. Both my oven tacos and that series have been very popular over the years.
Over the years I have come up with various versions of my oven tacos. Usually using whatever meat and beans I have on hand at the time. I recently realized though that I have not shared very many of the different versions with you all. I need to fix that.
So today I am sharing a delicious chicken and black bean version of oven tacos that we love.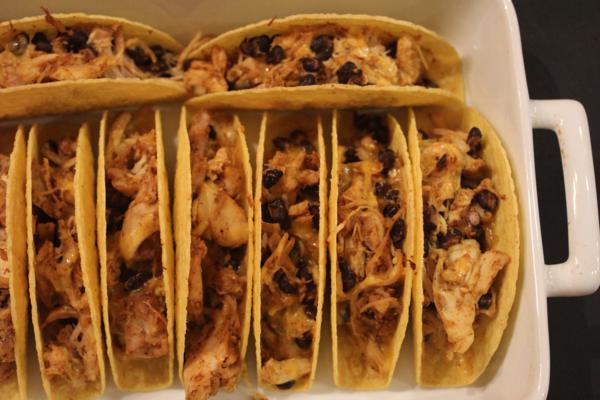 These chicken and black tacos are easy to make and they take less than 30 minutes from start to finish.
I like to make chicken and black bean oven tacos using cooked chicken meat from the freezer. I often cook up a large batch of chicken and freeze it for quick and easy dinners. You can also easily use leftover or rotisserie chicken in this too. Any type of cooked chicken will work.
This recipe is one of those recipes that is not only quick and easy it contains five ingredients or less. It is quick, easy, and delicious!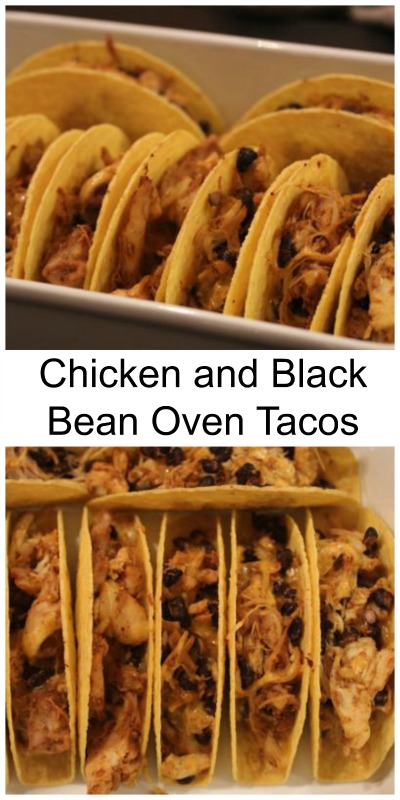 Yield: 8 servings
Chicken and Black Bean Oven Tacos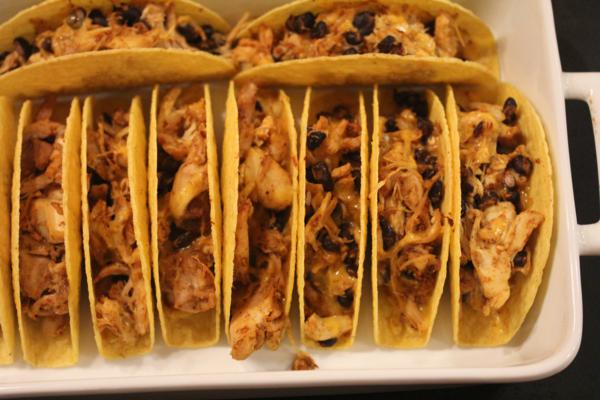 Chicken and Black Bean Tacos are a delicious way to change up taco night.
Ingredients
4 cups cooked chicken, shredded or cut into pieces
1 package taco seasoning
1 can black beans, rinsed and drained
1 cup shredded cheddar or colby jack cheese
10-12 hard taco shells
Instructions
In a large bowl combine cooked chicken, taco seasoning, black beans, and cheese.
Scoop chicken mix into taco shells dividing evenly between shells.
Bake at 350 for 15-18 minutes or until heated through.