Chicken Enchilada Pie is a simple dinner recipe that only contains four ingredients. It is also easy to make gluten free!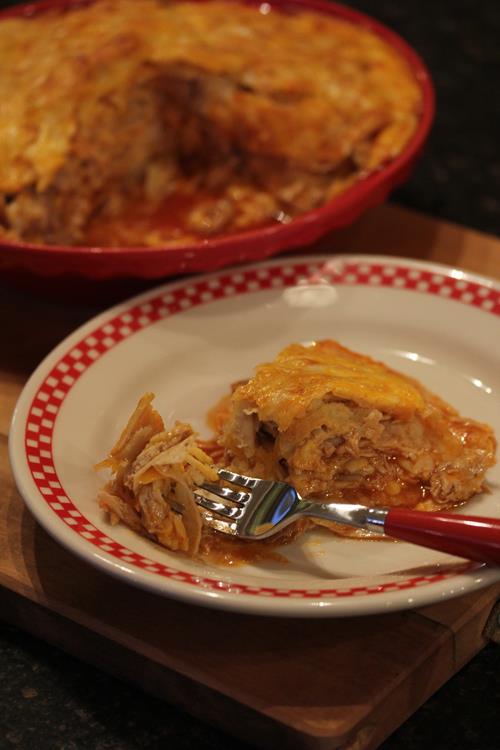 Chicken Enchilada Pie is one of those recipes that isn't really a recipe. It is four basic ingredients layered together and baked. It is simple and delicious.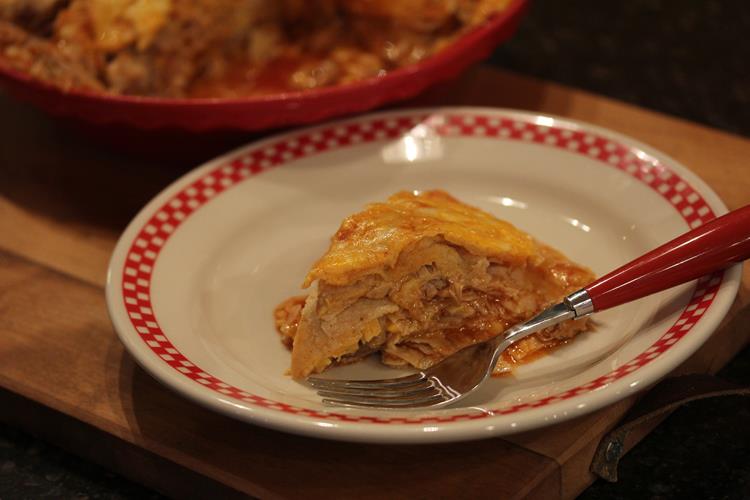 It is also easy to make gluten free because all you have to do is make sure your enchilada sauce is gluten free. Or use homemade enchilada sauce.
I love that this can be made with ingredients I almost always have on hand.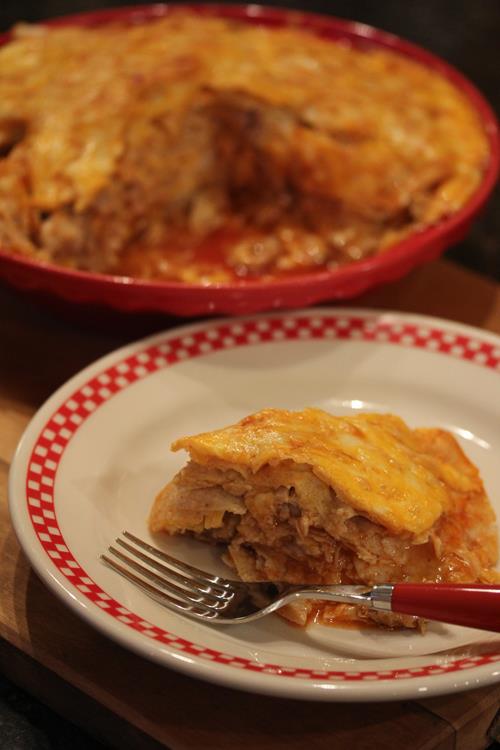 Chicken Enchilada Pie
9-12 corn tortillas
3-4 cups cooked chicken
4 cups shredded cheddar, jack, or colby jack cheese
1 -19 ounce can enchilada sauce or homemade enchilada sauce
Preaheat oven to 350 degrees.
Spread about 1/4 cup enchilada sauce in the bottom of 9×9 oven proof dish or a deep dish pie plate.
Arrange two or three tortillas on top of sauce, tearing tortillas and arranging to fit the dish if needed.
Sprinkle about 1/4 of the cheese and 1/4 of the chicken on top.
Pour about 1/4 of a cup of sauce over the meat and cheese.
Place another layer of tortillas on top and repeat meat, cheese, and sauce layers.
Bake for 30-35 minutes or until cheese is melted and it is heated completely through.