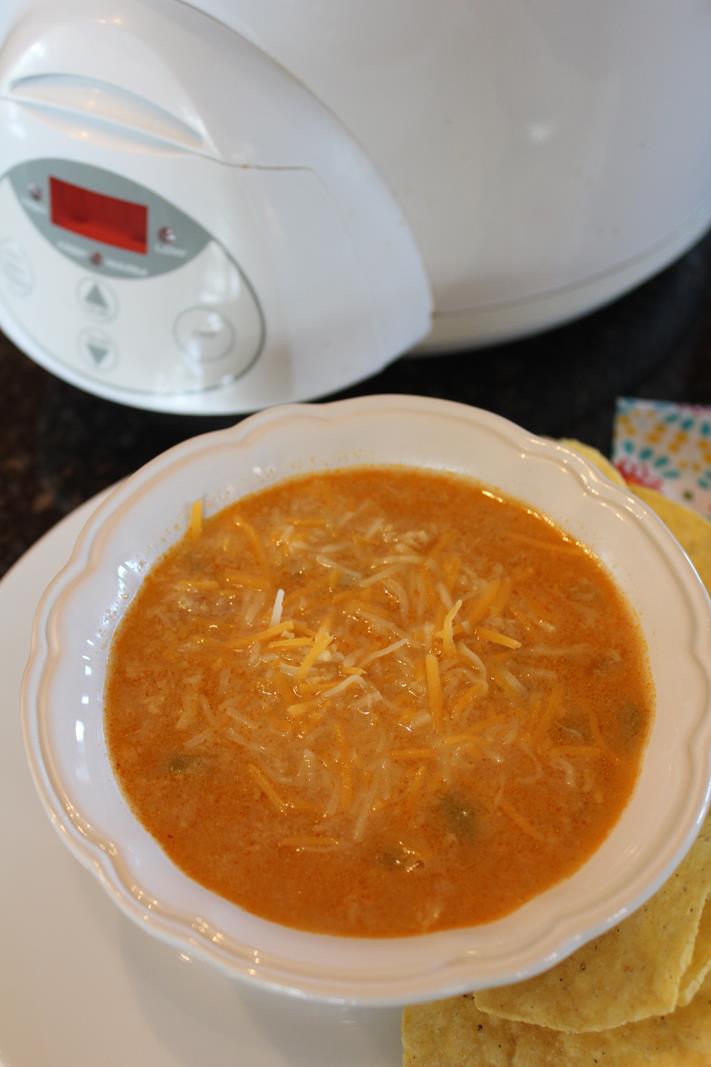 One of my family's favorite soup recipes to make during the fall and winter is a soup I shared back in December 2008. That was my first year of blogging and it seems like so long ago.
The recipe is for a chicken enchilada soup. I recently made the soup again and decided to update the pictures.
I love this recipe. Not only because it tastes great, but because it is so easy to make. It basically calls for cooked chicken, a few cans of things, milk, and cheese. All of which I almost always have on hand.
The recipe though contains cream of chicken soup. Yes, it does. Please don't hate me. I don't love cream of whatever soup, but there are a few recipes that I love that contain it. I don't use it often, but for a few recipes it is so worth it.
I didn't know there was such a passionate debate about it though. I recently posted about cream soups on my Facebook page and over 100 people commented. The comments ranged from I love it and eat it straight from the can to I won't touch the stuff have you read the ingredients.I had no idea people had such strong opinions about cream of whatever soup.
The majority of people that commented though are like me. They use it some. Not a lot, but in a few specific recipes, like the soup recipe my family loves.
I would love to hear your thoughts on cream of whatever soup. Please leave a comment and let me know. Do you love it? Hate it? Or are you somewhere in between?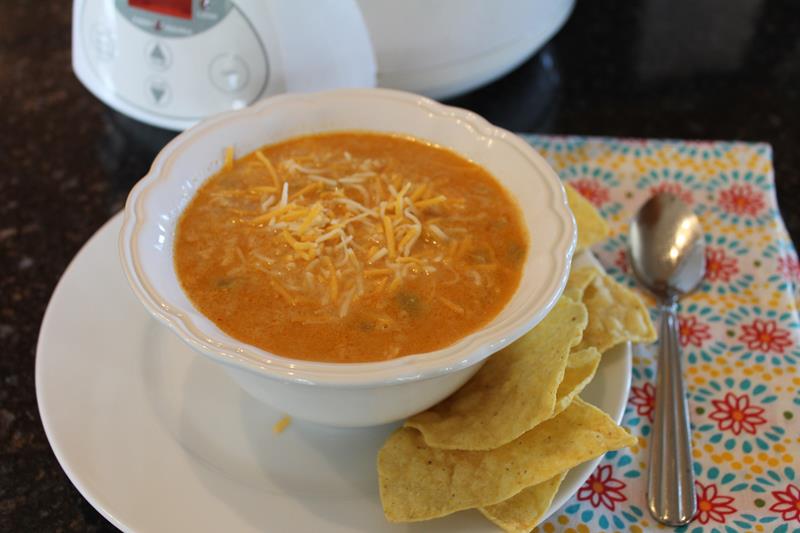 A lot of people have told me that they would love to be able to make recipes with cream soup, but can't since they are gluten free. Well, several brands now make gluten free versions of cream soup. My favorite is the Pacific Brand Cream of Mushroom and Cream of Chicken soup. I have been able to find it at several stores in my area, but Amazon carries it as well.
I have notes in the recipe for how you can make it gluten free.