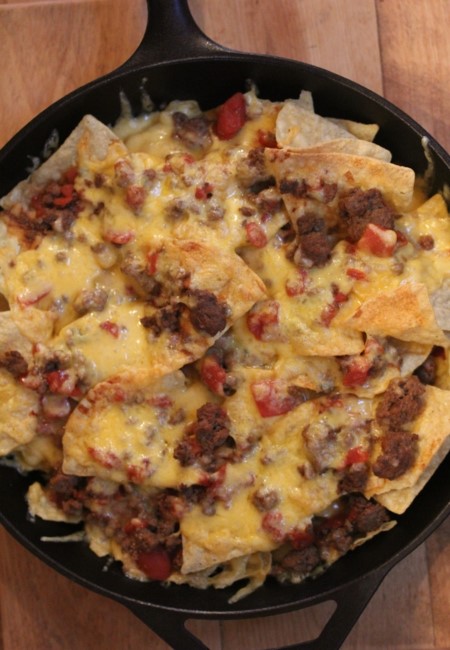 Chili cheese nachos are a quick, easy, and delicious dinner that your family is sure to love!
Chili is one of the easiest meals to cook once, eat twice. Or really even eat three or four times. You really can use chili in so many different ways. You can serve it as chili, but also as frito pie, chili dogs, chili bowls, on top of baked potatoes, and in so many other ways.
Today I am sharing another one of my family's favorite ways to use leftover or freezer chili. And that is chili cheese nachos.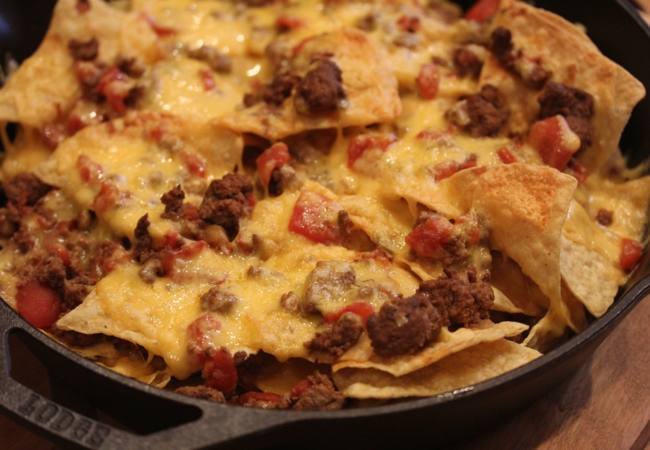 Don't those nachos look good?
Nachos are usually a quick and easy meal or appetizer, but since these use leftover chili, they are even easier. These chili cheese nachos have basically three ingredients. Chips, shredded cheese, and chili.
Yes, chili has more than three ingredients, but if you are counting chili as one ingredient, these only call for three ingredients total. You cannot get much easier than that.
These are perfect for a quick and easy lunch or dinner. They also work great for a game day snack or meal. Really who wouldn't love snacking on these chili cheese nachos!
The ingredients for these are pretty basic and you can really vary the amounts depending on what you have on hand. A little more or less chili and these will still be fine.
A little extra or a little less cheese and they will still be delicious. Of course I would always error on the side of too much cheese because cheese makes everything better.
And if you like nachos a little spicier, add some jalapenos to them. You really can't go wrong with these.
Yield: 8 servings
Chili Cheese Nachos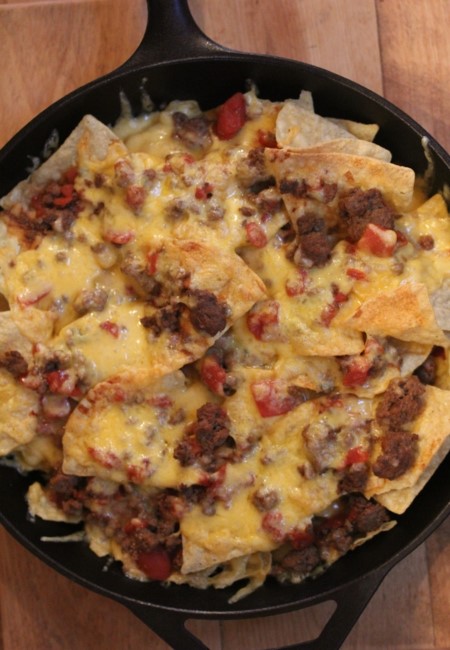 Chili Cheese Nachos are a quick and easy way to use up leftover chili.
Ingredients
3 cups shredded cheddar or colby jack cheese
4 cups (or so) leftover chili, leftover beanless chili, or even canned chili, if the chili is cold heat it up so it will not take as long to warm up in the nachos
tortilla chips
Instructions
In an oven safe pan place a layer of chips, a layer of chili, and a layer of cheese. Repeat layers if desired or if using a larger amount of ingredients.
Bake at 425 for 8-10 minutes or until heated through and cheese is melted.
You can also place these under the broiler in a broiler safe pan, but you have to watch them closer or they will burn.
You can also turn these into grilled chili cheese nachos.