Brownie Trifle is an easy and delicious dessert. It looks great layered in a glass bowl and serves a crowd.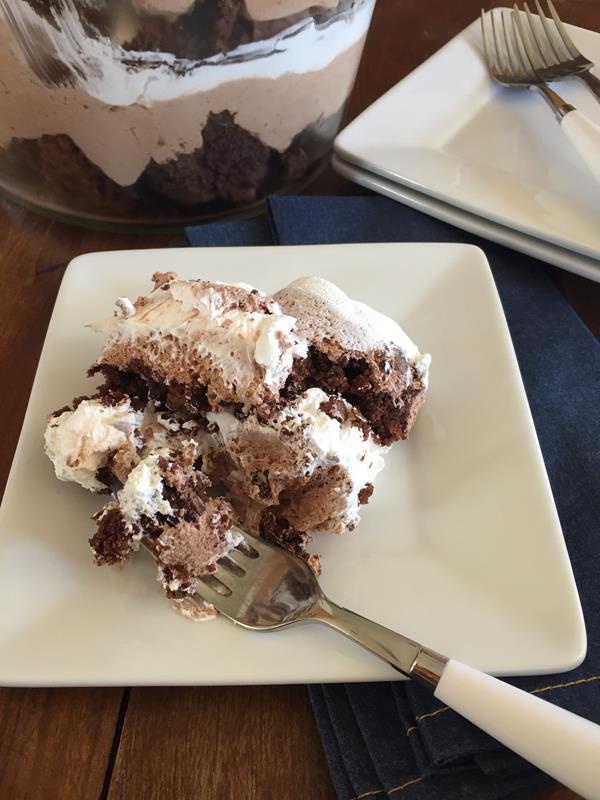 Brownie Trifle is a recipe that I have been making for over ten years. I love how easy it is to make. This trifle is a brownie layer, a pudding type layer, and Cool Whip layered in a glass bowl. So easy and so delicious.
I love that I can make this with whatever type of brownie that I want to. A basic boxed brownie is the easiest. A gluten free brownie works great for a gluten free dessert that is so good no one will know it is gluten free.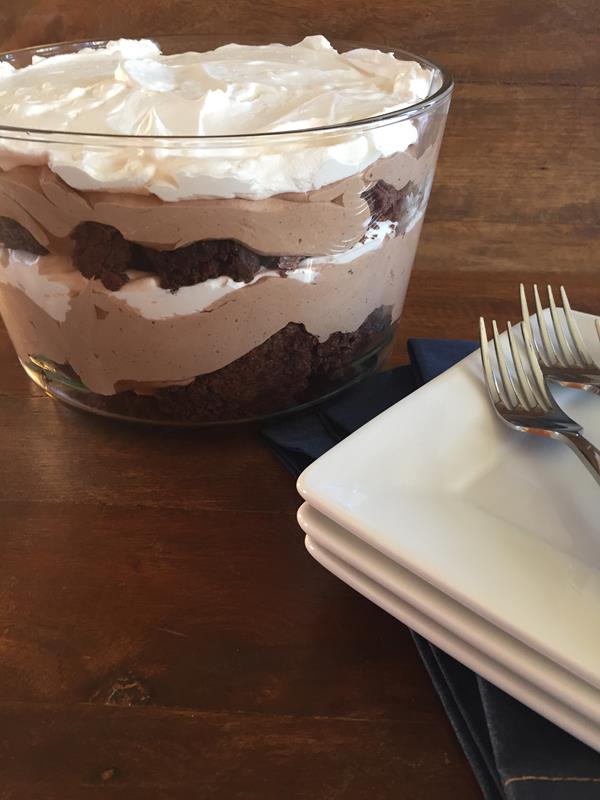 Last Friday I needed a quick and easy dessert to take to a family dinner and the first dessert I thought of was this trifle because everyone loves it.
Over the years I have taken this to many family dinners, church dinners, picnics, and more. It is a great dessert for a big group because it serves quite a few. This dessert is so good I rarely have any left when I take it places and I have shared the recipe more times than I can count.
During the summer I often add strawberries or raspberries to the layers. It is a fun and easy way to change it up and berries and chocolate are always good together.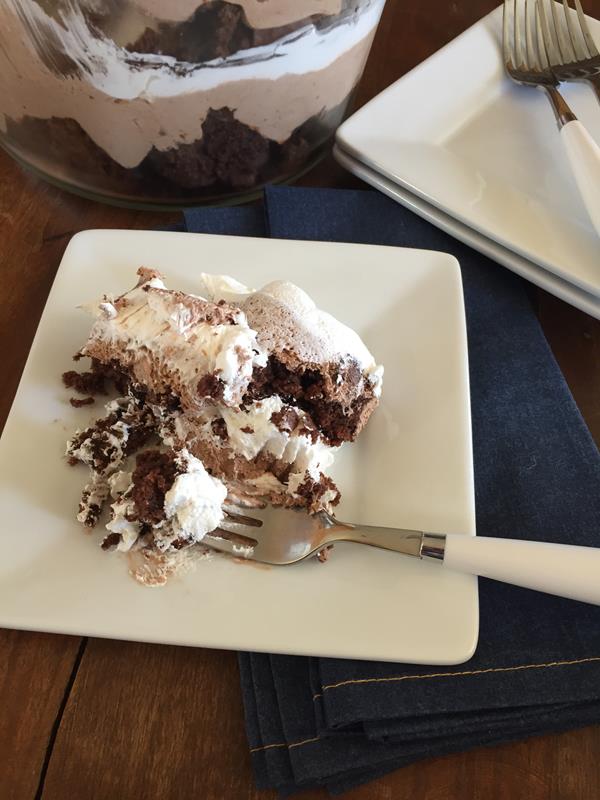 If you need an easy dessert that feeds quite a few people and looks really nice, give this recipe a try. You will not be disappointed!
Love Chocolate? You might like these chocolate recipes:
Brownie Trifle Recipe
Chocolate Brownie Trifle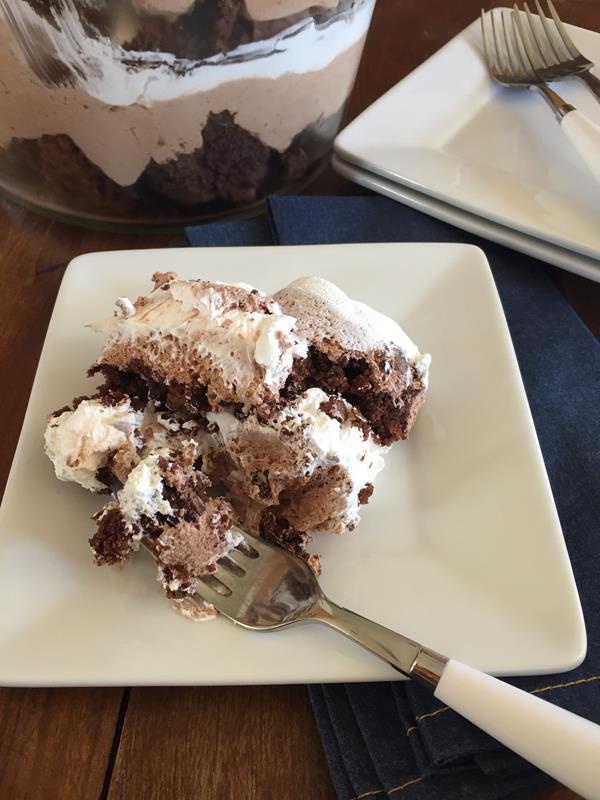 Chocolate Brownie Trifle is an easy dessert that feeds a crowd.
Ingredients
1 package brownie mix for a 9x13 pan or homemade brownie mix, or homemade gluten free brownie mix
1 3.9 ounce package instant chocolate pudding mix
1/2 cup water
1 14 ounce can sweetened condensed milk
2 8 ounce container frozen whipped topping, thawed
Instructions
Prepare brownie mix according to package directions and cool completely. Cut into 1 inch squares.
In a large bowl, combine pudding mix, water and sweetened condensed milk. Mix until smooth, then fold in 8 ounces whipped topping until no streaks remain.
In a trifle bowl or glass serving dish, place half of the brownies, half of the pudding mixture and half of the remaining whipped topping. Repeat layers.
Refrigerate several hours or overnight before serving