Last week I needed, or actually wanted, to make a candy cane dessert. I had already made candy cane brownies recently, so I wanted something a little different.
I decided to try stirring in crushed candy canes into one of my favorite chocolate chip cookie recipes. The result was delicious and I knew that I needed to share it with you.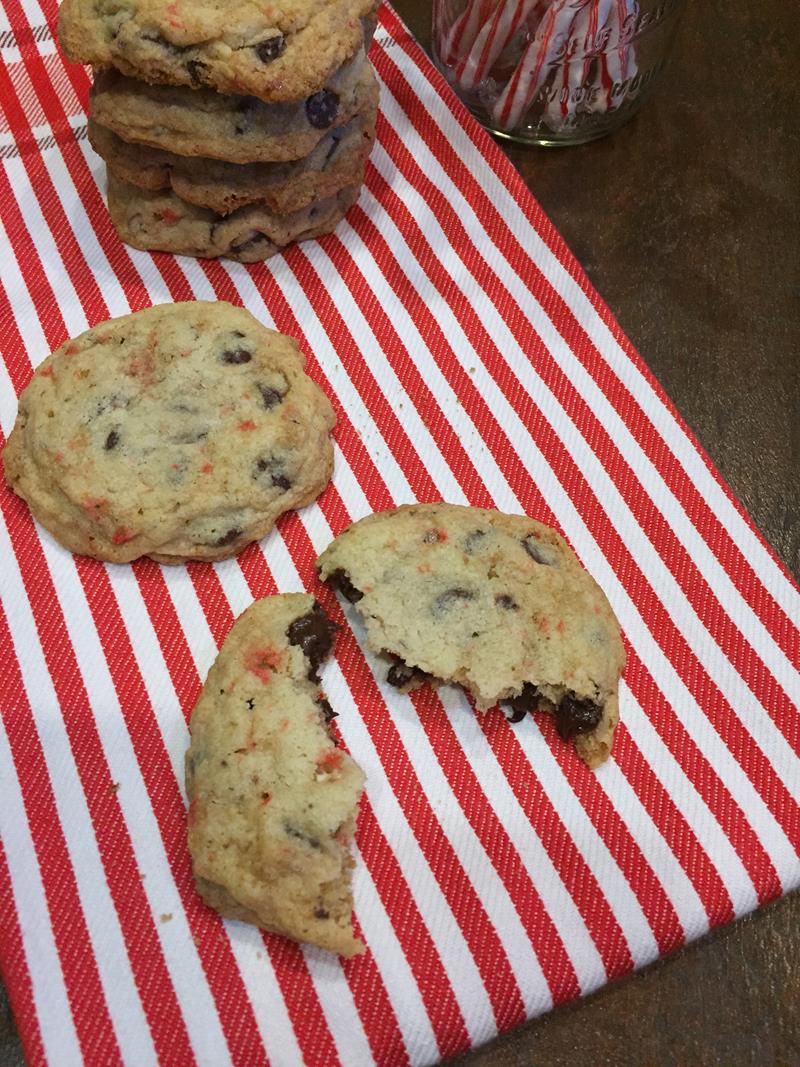 All I did was stir in about 1/2 of a cup of crushed candy canes into my ultimate gluten free chocolate chip cookie recipe. I used one of my favorite gluten free cookie recipes because I wanted them to be gluten free, but my four chip chocolate chip cookie batter would work the same just use all chocolate chips and stir in the crushed candy canes.
I think pretty much any chocolate chip cookie recipe will work for this. Just take your favorite recipe and stir in crushed candy canes.
I will say that the cookie sheet was a little messy after baking because come of the candy cane melted and stuck to the pan. Next time I do this I will line the pan with my silpat mats or with parchment paper to make clean up easier.
If you need an simple holiday dessert or cookie give candy cane cookies a try!