Need an easy homemade bakery style chocolate muffin that your family is sure to love?

It seems like there are two kinds of muffins. I know there are many kinds of muffins, but it seems like they fall into two categories. Healthy and unhealthy.
The healthier ones usually contain fruit or protein and work for great for breakfasts and snacks. But there is also the more bakery style dessert kind. They are the muffins that work well for a special treat and are more of a dessert.
Today we are covering the dessert type of muffin. The kind that tastes like it came from a bakery.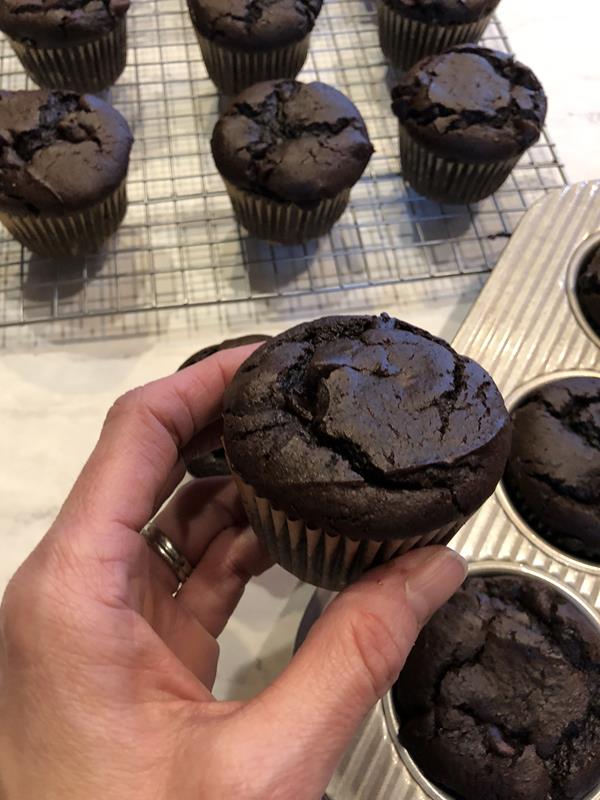 My family has always really liked the muffins you can buy at Sam's Club and Costco. You know the ones that come in a big pack and are more like a dessert than a muffin. Over the years I tried many times to recreate those muffins.
Years ago, in my early days of blogging, I found a recipe for chocolate muffins that my family loved and thought tasted just like the ones that you can buy at the store or bakery.
I shared that recipe way back in April of 2008. That was my first year of blogging.
After I started eating gluten free I kind of forgot about that recipe. I was recently looking through the archives of my site and came across it again.
When I saw it and remembered how much we loved those muffins, I knew I had to make them for my son who still loves the chocolate muffins from Costco and Sam's. Since very few people read my site back in 2008, I knew I had to share the recipe with you again too.
When you see the recipe you will know why these are more of a dessert than a muffin. They are basically a cupcake without frosting. But they are so good. They make a great special breakfast or treat. My son loves them for dessert.
I am also sharing the gluten free version. You can find the bakery style gluten free chocolate muffins here. They work great gluten free.
Can I Freeze Muffins?
Yes, muffins freeze great. I almost always have muffins in the freezer for easy breakfasts, lunches, and snacks. My kids just take them out and defrost them as needed.
Cooking With Kids
This recipe is a great recipe to cook with kids because it only contains a few ingredients. My girls used to make these all the time by themselves without help from me. It is a great starter recipe for working with your kids in the kitchen or for them to make by themselves. This recipe is so easy and kids love them. Kids will enjoy cooking more if they enjoy the food they are cooking.
Yield: 18 muffins
Chocolate Muffins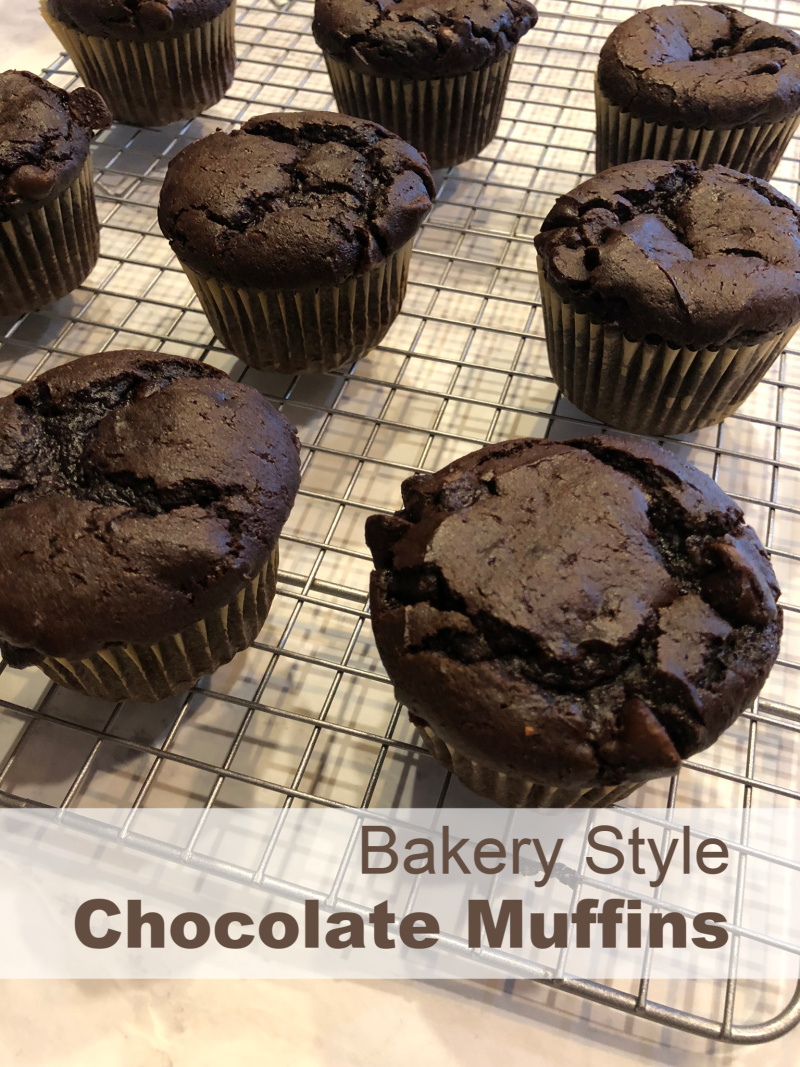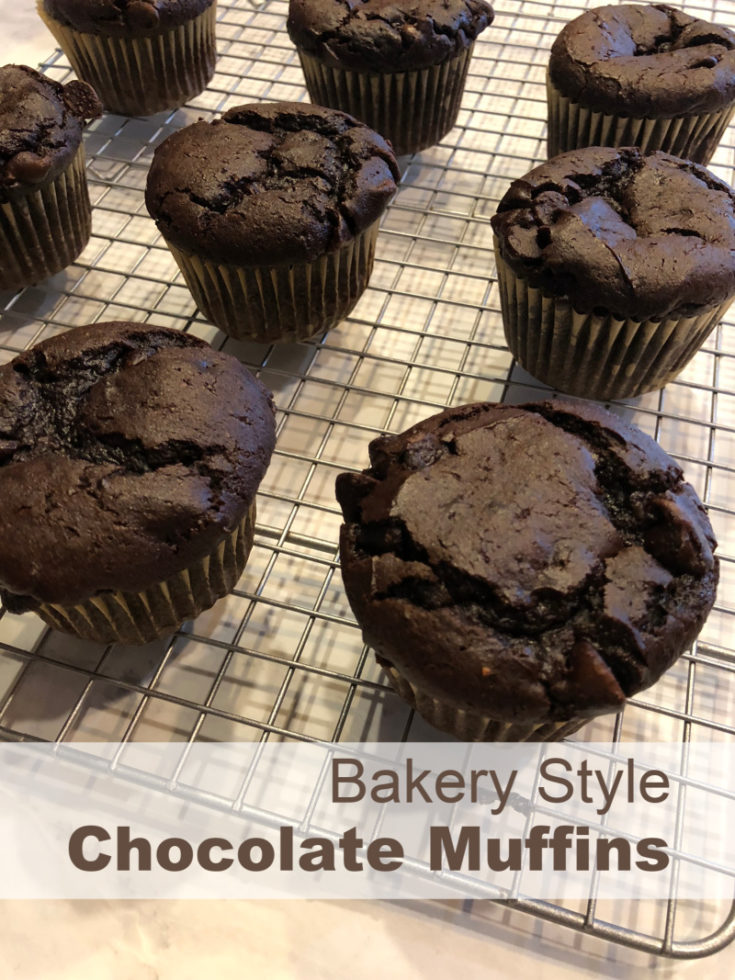 Easy homemade bakery style muffins
Ingredients
1 chocolate cake mix
1 (3.9 ounce) package instant chocolate pudding
3/4 cup vanilla or plain yogurt
3/4 cup water
1/2 cup oil
3 eggs
2 cups chocolate chips
Instructions
Preheat oven to 400 degrees.
Lightly grease a muffin pan or line with muffin liners. This makes about 18 muffins. Set aside.
In a mixing bowl combine yogurt, water, oil, and eggs. Mix until well combined. Stir in cake mix and pudding mix. Mix just until combined.
Stir in chocolate chips.
Scoop batter into muffin tins filling each cup about 3/4 full.
Bake 20 -22 minutes or until toothpick inserted into the center comes out clean.
Let cool in pan for 5 minutes then remove to wire rack to cool.
These muffins will store for a couple of days. They also freeze well.