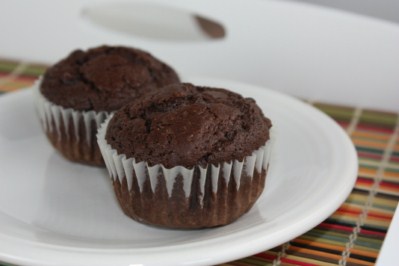 One of the things that I have missed since going gluten free is baking with my girls. Yes, they still help in the kitchen, but it is not the same.
My girls used to love baking, not only with me, but they had several recipes that they would make on their own. However, gluten free baking has been challenging enough on it own, I have not been ready to turn it over to my ten and twelve year old.
I have been trying to find at least a few recipes that are gluten free, but still easy enough for my girls to make on their own. I decided to try and adapt an old favorite muffin recipe to make it gluten free.
I was so happy that these turned out gluten free.
I will admit that these are not the healthiest of muffins. In fact, they are really more of a cupcake/dessert than a muffin, but these make a great quick and easy gluten free recipe. We all need those once in a while.
And although these are not the healthiest of gluten free choices, it is helping get my girls back in the kitchen. It will give them something easy, fun, and very good that they can make on their own, and for me that is important right now.
What is your favorite gluten free recipe to bake with kids?

Gluten Free Chocolate Muffins
1 gluten free chocolate cake mix ( I used the Betty Crocker one)
1 (3.9 ounce) package instant chocolate pudding
3/4 cup vanilla yogurt ( I have also used plain)
3/4 cup water
1/2 cup oil
3 eggs
2 cups chocolate chips
Preheat oven to 400 degrees. Lightly grease muffin pan (this makes about 20 muffins)or use muffin liners. Set aside. In a mixing bowl combine cake mix and pudding mix. In a separate bowl combine yogurt, water, oil, and eggs. Stir the wet ingredients into the dry ingredients just until combined. Stir in chocolate chips. Fill muffin tins about 3/4 full. Bake 20 -22 minutes or until center springs back. Cool on wire rack .