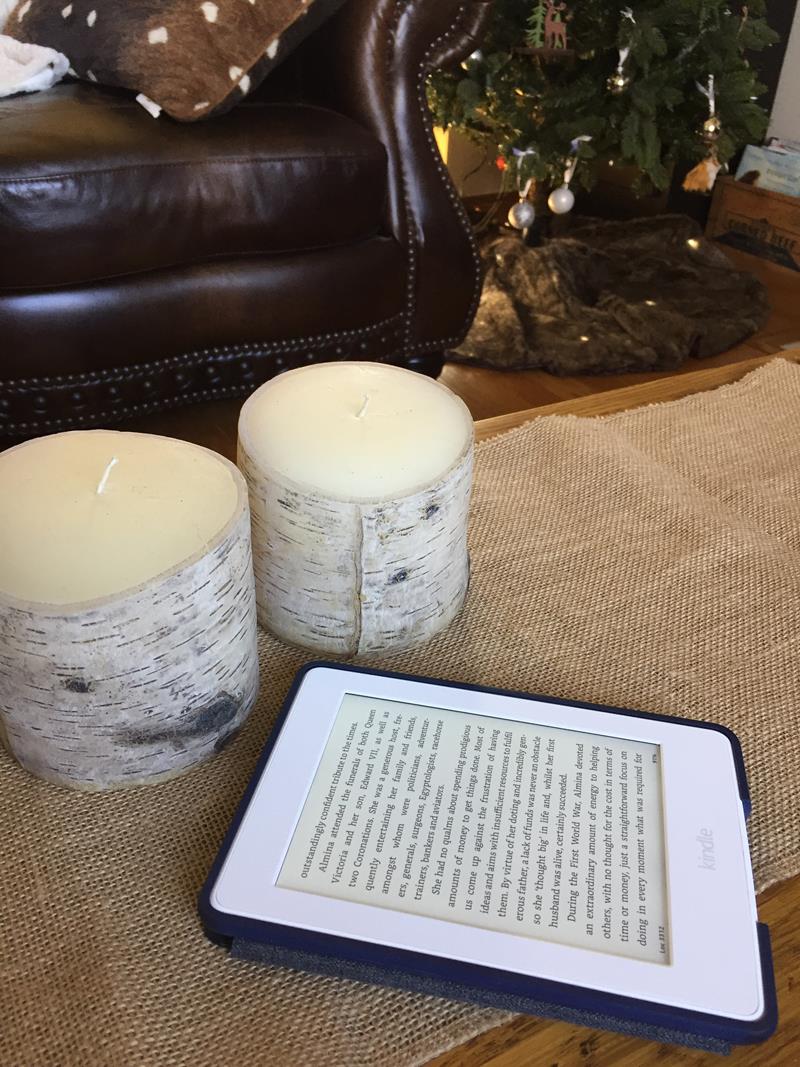 It has been over a week since I posted here on my site. That is the longest break from online life that I have taken in years. I will admit that I missed it, but it was also so nice. The break from online work was just what I needed to close out 2017 and recharge for 2018.
We had a nice Christmas and I hope you did as well. Ours was fairly quiet, but nice. My kids got me a new Crock Pot! Which was one of my favorite gifts.
The Crock Pot that I used the most broke awhile ago and I kept saying that I was going to replace it, but never did. Now I don't have to buy myself one. I can't wait to try it. I will post details about what they got me after I use it a few times.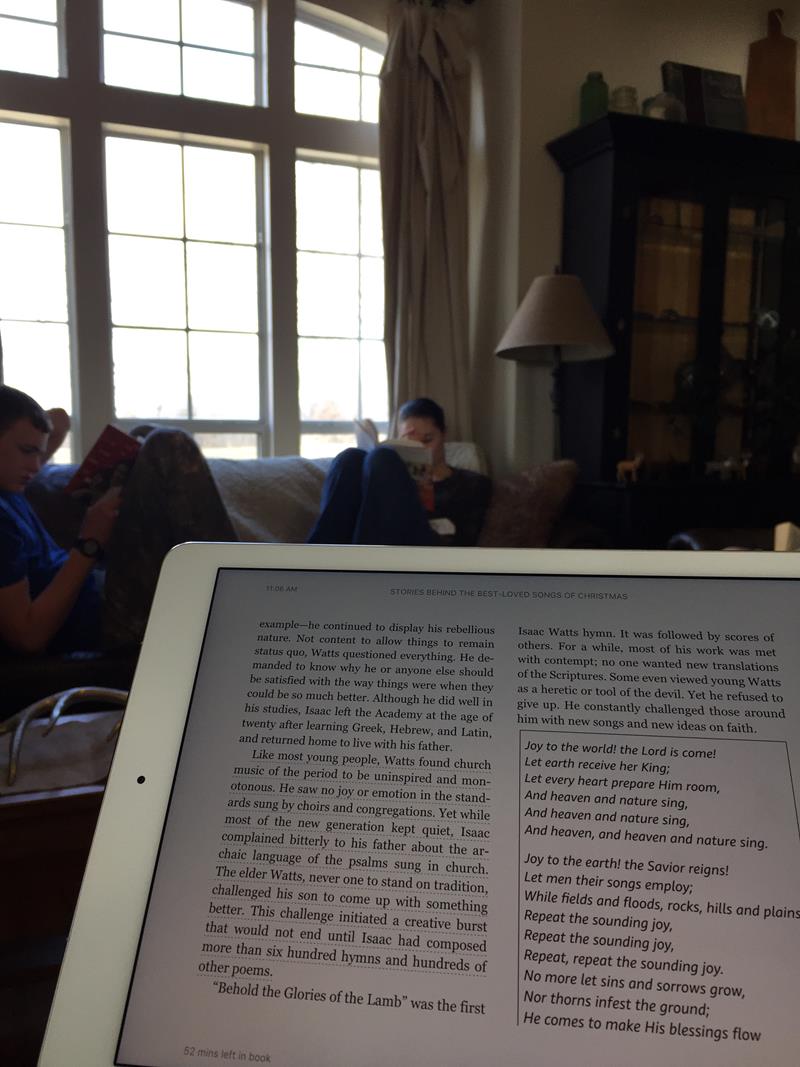 Christmas at our house always involves lots of books, which means lots of reading over the holiday break. I took this picture the other day when we were all sitting by the fire reading. With three teens times like this don't happen often, so I treasure them when they do!
My birthday is the week of Christmas. Having a birthday the week of Christmas has its benefits and its downsides. One of the downsides is that it is a crazy time of year to fit in a birthday celebration.
This year I wanted to keep it simple in the middle of the craziness. So I told my family I wanted to do nothing for my birthday. I wanted to spend the day at home doing nothing. I wanted a simple dinner and dessert. I did not want to do anything to create a big mess that had to be cleaned up.
That is exactly what I got. I stayed home all day on my birthday. I didn't go anywhere. I did a few things around the house in the morning, but spent the whole afternoon reading by the fire. We had frozen chicken strips and frozen french fries for dinner. For dessert we set out ice cream, holiday M&M's, and toppings for ice cream sundaes that we ate while watching a movie.
It was one of the most relaxing fun birthdays that I have had in years. I think I might request a slow, do nothing, birthday again next year.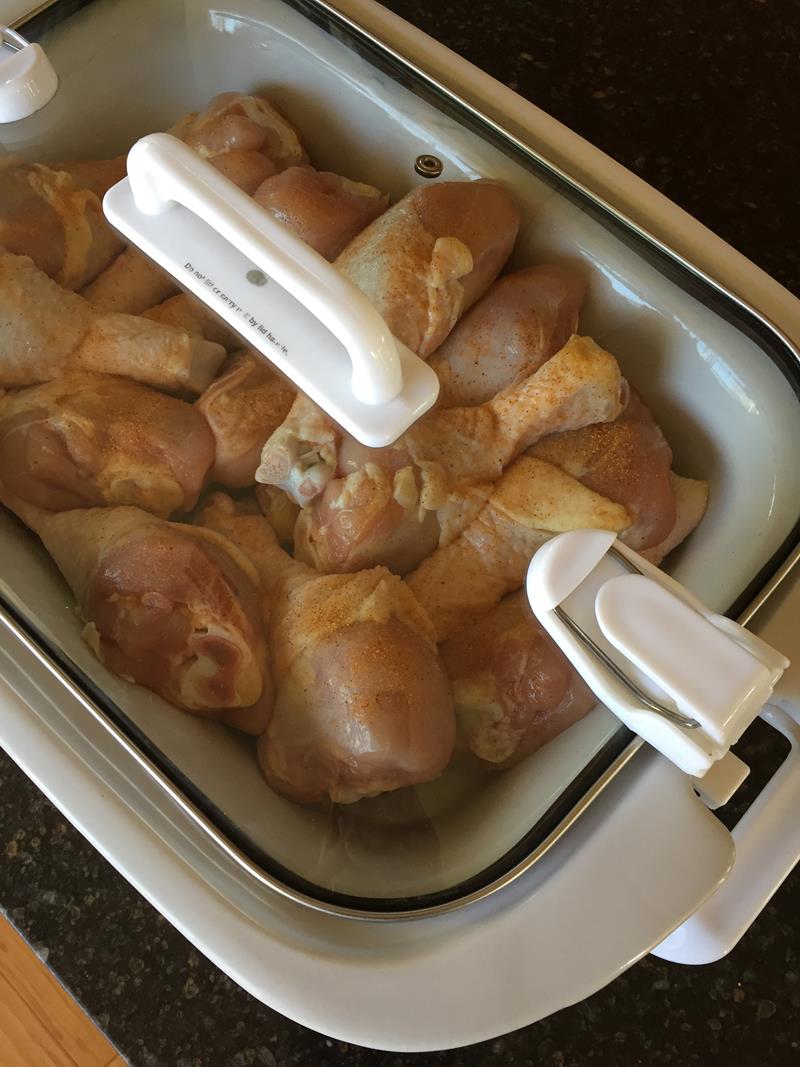 It never fails that this time of year I always feel done with cooking. I think it happens because of the busy holidays and constant cooking that happens in November and December. Come January though I am always ready to be back to menu planning and normal life. I have come to just embrace it this time of year and keep the meals very simple for most of December.
We have been doing a lot of meals like Crock Pot Chicken Legs, Pizza Chicken, Chili, breakfast for dinner, and other simple things.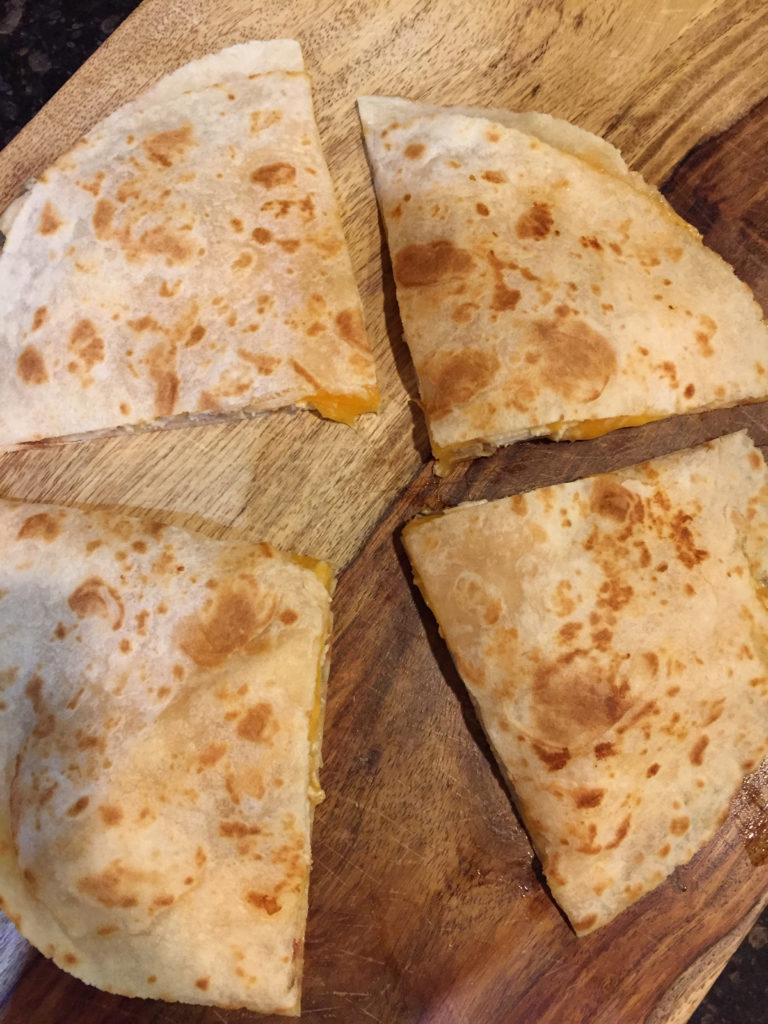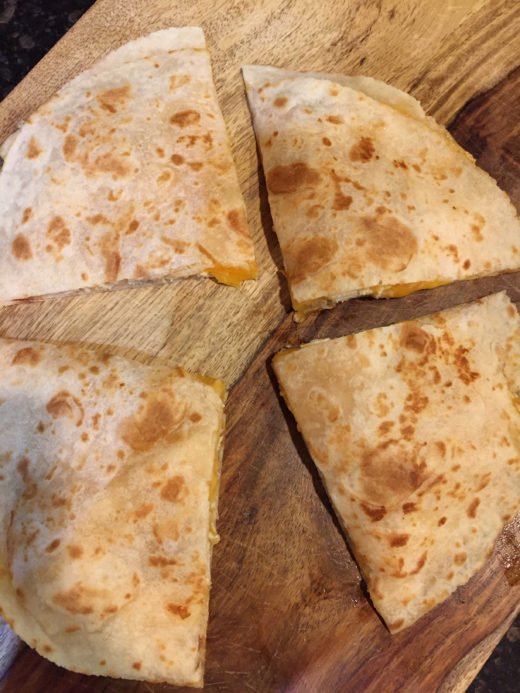 We have also been eating a lot of quesadillas because they make a great simple lunch or dinner. My favorite way to make them recently has been with leftover rotisserie chicken and cheese. So easy and so good.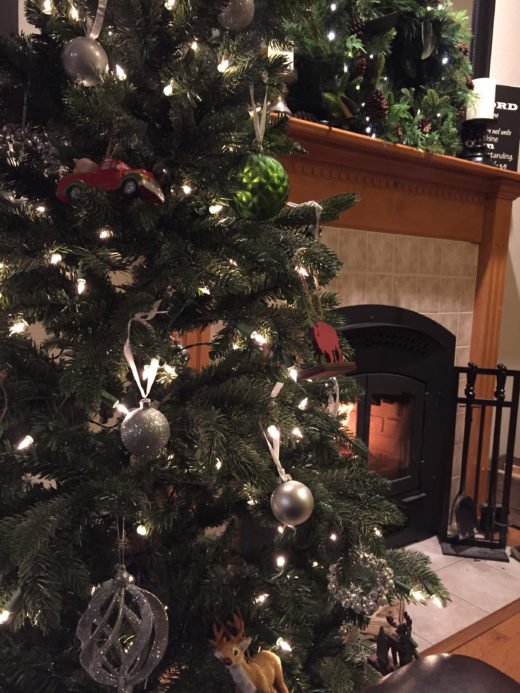 My kids pretty much did all the Christmas decorating this year. They put up the tree and decorated it. I did very little of the work. Having older kids is so nice! Now that Christmas is over I am ready for all the decorations to come down. It is on my to do list for today. I am always ready to take them down and get things back to normal.
Do you take your tree and decorations down right after Christmas or do you leave them up until after the New Year?
I won't be posting much over the next few days here or on social media. My menu plans will go up this weekend and I will be back to regular posting on Tuesday.
I hope you have a great holiday weekend and Happy New Year!!