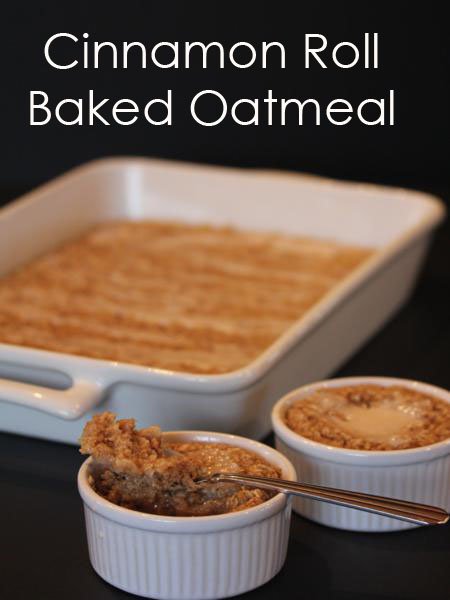 Cinnamon Roll Baked Oatmeal anyone?!
I mean really, the flavors of a cinnamon roll mixed into a bowl of oatmeal, how can you go wrong?! Even non oatmeal lovers will enjoy this one.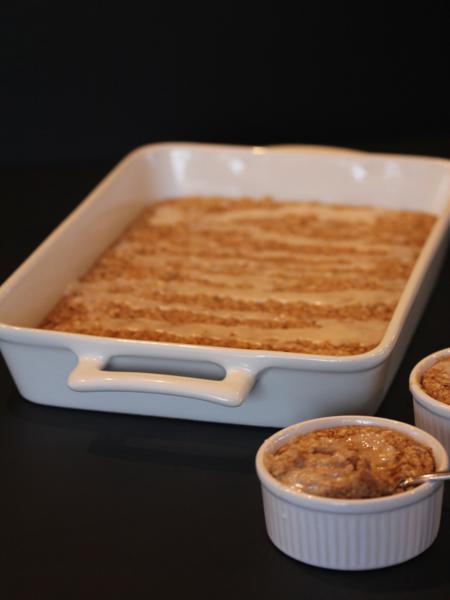 This cinnamon roll baked oatmeal is like a homemade gourmet version of those little instant oatmeal packets. But this is so easy to make. Really easy.
It is almost as easy to makes as those little packets, but the taste is so much better.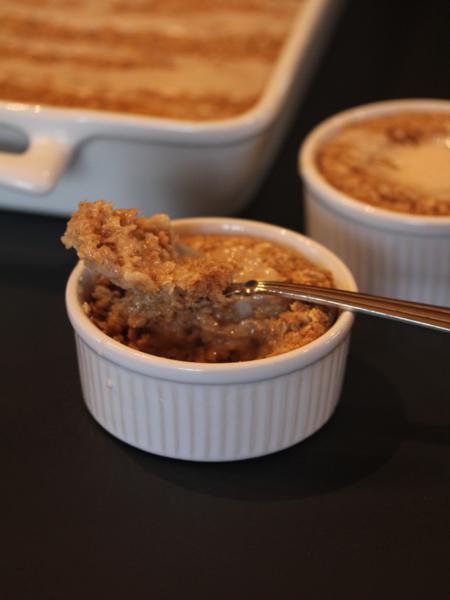 I have been thinking about a cinnamon roll baked oatmeal for awhile, but did not actually try making it until recently. I took one bite of this and told my kids that I had a new favorite baked oatmeal. It was that good.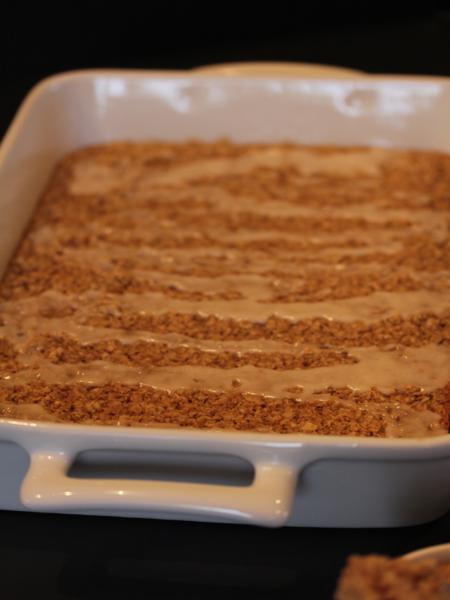 If you love my baked oatmeal recipes, you need to try this one. I think your family will love it.
This is perfect for the holidays. Make up a pan of this and a pan of one of my other baked oatmeal recipes and you will have a delicious holiday breakfast.
And you can make this ahead of time. Make this up and spread it into the pan. Refrigerate overnight and bake in the morning. A quick and easy breakfast your family will love.
If you are looking for other baked oatmeal recipes I have a few for you. And I also answered your baked oatmeal questions in a whole tips and facts post, so be sure to check that out as well.
Now, go make some baked oatmeal. Your family will love it.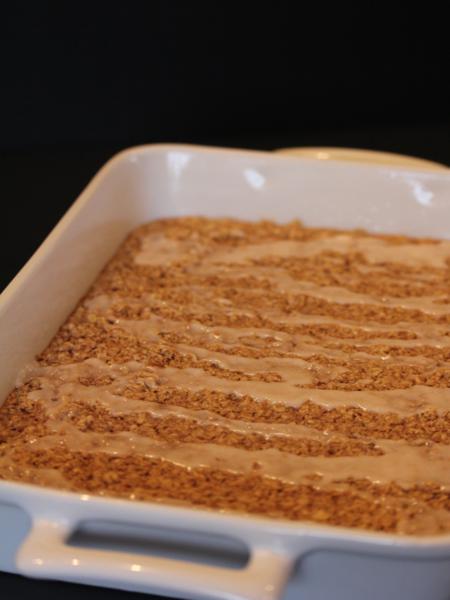 Yield: 8 servings
Cinnamon Roll Baked Oatmeal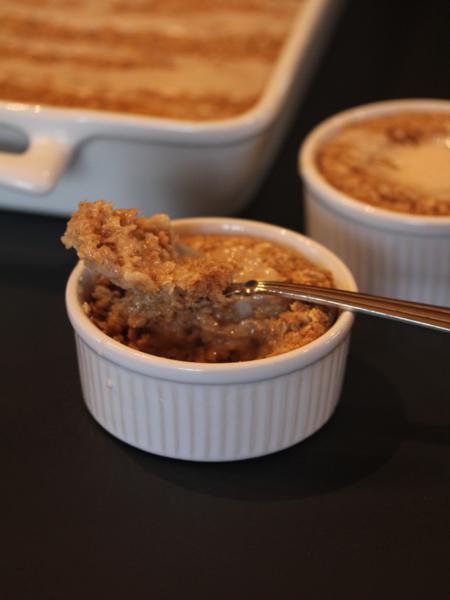 Cinnamon Roll Baked Oatmeal has all the flavors of a cinnamon roll in a bowl of oatmeal.
Ingredients
3 cups quick cooking oats- (Use gluten free quick cooking oats for gf version)
1/2 cup brown sugar
1 cup milk
2 tablespoons butter, melted
2 eggs
2 teaspoons baking powder
3/4 teaspoon salt
2 teaspoons vanilla
3/4 cup heavy cream, you can use milk, but cream makes this richer and creamier
1 teaspoon cinnamon
Glaze
1 cup powdered sugar
3 tablespoons milk
1/4 teaspoons cinnamon
Instructions
Preheat oven to 350 degrees.
In a large bowl combine all ingredients, except glaze, and stir until well combined.
Spread into a 9x13 pan or into individual ramekins.
Bake for 20-25 minutes for 9x13 pan and 12-14 minutes if using ramekins.
Combine glaze ingredients and stir until smooth. Drizzle over hot oatmeal.
Serve and enjoy!
Notes
For gluten free version use gluten free oats.