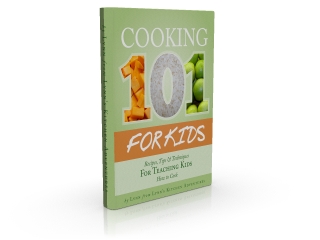 If you read my main site than you know that I recently came out with a Cooking 101 For Kids ebook, but what you may not know is that this ebook is gluten, nut, and peanut free.
These are recipes that my kids cook. They are recipes that work with our food issues. They are all recipes that we love and can eat. And they are all gluten, nut, and peanut free as long as you read labels and use gluten free crackers, etc.
Cooking with kids can be challenging, but cooking with kids when you deal with food issues is even more challenging. When you deal with food issues though, it is even more important to learn your way around the kitchen and learn to cook recipes that are safe for you to eat.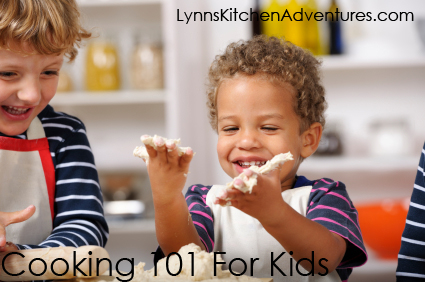 Teaching your kids to cook will be a skill that lasts them a lifetime. It will save them so much money and they will eat healthier. And cooking at home is much safer for those with food issues. It is much easier to avoid the foods you cannot have, and the issues with cross contamination, if you make it at home.
Teaching your kids that deal with food issues to cook is so important and it will be a skill that they will always be grateful for.
I will mention though that this ebook is not dairy free. I think many of the recipes could be adapted to be dairy free, but my family eats dairy, so the recipes in the ebook do contain, milk, cheese, etc. I just wanted to be sure that those with dairy issues were aware of that.
The regular price on my Cooking 101 For Kids ebook is $4.99, but for a limited time you can get $2 off by using the code "PROMO" at checkout. That makes it a great deal at only $2.99.
Are you teaching your kids to cook? I would love to hear what recipes and dishes you are making with your kids?