I actually quite a bit of cooking today but did not have time to post the recipes. I will try to post them in the next few days.
I made two loaves of banana bread. I am going to send a plate full of it to my husband's office tomorrow. I also made brownies. It was a recipe my sister told me about and it was very good. Then for dinner I made chili and cornbread.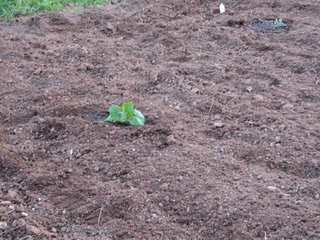 I also went to the nursery to get some plants for our garden. A couple of weeks ago we planted onions and lettuce. Today I bought some tomatoes. I think I got nine different varieties. I also got several different kinds of peppers both hot and mild. We also picked out some watermelon, cantaloupe, zucchini, and cucumbers. This evening we got them all planted.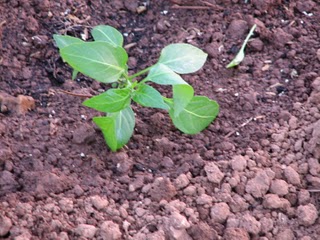 We plant a garden every year and each year it seems to get bigger. We have not had much success with watermelon and cantaloupe but decided to try it again. One of the things I love about living in the country is having a large garden. We are not experts at it. In fact we have a lot to learn but we really enjoy it. I think the trial and error and experimenting with different plants is what makes it fun.

I will try to continue to post pictures of the garden through out the season.