Growing up we did not eat a lot of cornbread, but when we did it was northern style and more cake like. This is my favorite way to eat cornbread, but after living in Oklahoma for over 15 yrs, I have learned to enjoy southern style cornbread.
One of the things that I like about southern cornbread is the crispy crust that it has. It took me many years to learn the trick to getting this kind of a crust. For so long I could not get my southern style cornbread just right. After asking a few friends what they did, I realized what I had been doing wrong.
I was not cooking my cornbread in cast iron. I have talked about how much I love my cast iron, but I had not realized that I should be using it for my cornbread. However, there is more to it than just using a cast iron pan. There are a few things you need to do.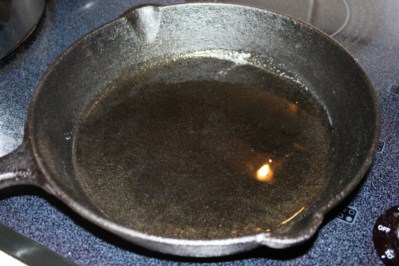 Pour a few tablespoons of oil into your cast iron pan. Bacon grease is even better than oil. Heat pan until very hot.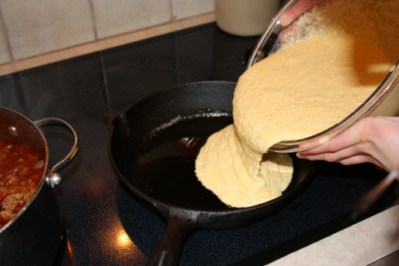 Pour prepared batter into hot pan and immediately place in preheated oven.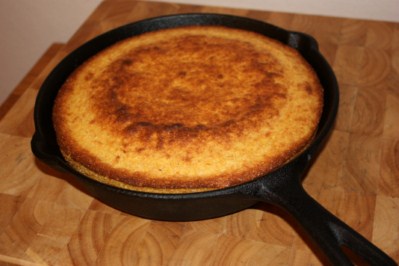 Bake as directed.
Doing this will get you a nice crispy and browned southern style crust.
Later this week I will post my favorite recipe for southern style cornbread.
This post linked to Works For Me Wednesday.