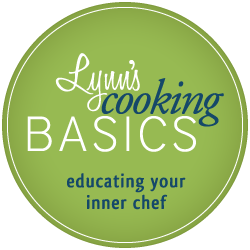 I mentioned earlier this year that I was planning on doing a series on kitchen terms and definitions. Well, I decided to call the series Cooking Basics. This way I can cover basics terms and definitions, but also some basic cooking how to's.
Today I thought I would start with cooking dried beans.
Whenever I write about cooking dried beans I receive several emails and comments from people who have never cooked them. Because of this, I thought it would be a perfect place to start with my Cooking Basics Series. I also decided this would be a perfect subject to do a vlog on.
I grew up eating mainly dried beans. I don't remember my mom buying many canned beans. The only canned beans I remember eating very often were refried beans, and that was mainly when we had tacos or other Mexican type foods. Dried beans were much cheaper to buy, so that is what we always ate.
Canned beans are so convenient that most people don't bother with dried beans anymore. However, I prefer dried beans. Not only are they cheaper, but they do not contain the high amount of salt that most canned beans do.
I hope this vlog on cooking dried beans, will help show some of you that have never tried cooking them, how easy it really is.
One thing I will say is that the cooking times can really vary depending on your crockpot. The times do not have to be exact as long as your beans get done.
One other thing that I did not mention in the vlog is that beans that are really old can take a lot longer to cook or often do not soften at all. So, if you have had a package of beans in your cupboard for years keep that in mind.
And if you have ideas for more subjects for me to vlog on, leave me a comment. I love hearing what you would like to see.
Since posting this video I have done some research on cooking dried red beans. It seems like dried red beans need to come to a boil and need cooked for a certain amount of time. I have never had trouble with cooking dried beans in the crockpot, but if you are going to try cooking dried red beans you might want to do some research on it. I will keep you updated as I research it more.
If you are reading this in a reader or by email and cannot see the vlog click here to view it.