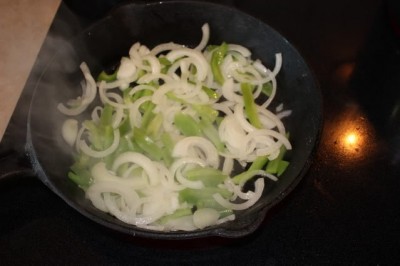 When it comes to cooking I often think that modern is best. We have so many new things and gadgets. These items must be better than what cooks used to cook right, right? Well, I have found that I am often wrong and that we can learn a lot from how previous generations cooked.
My mother and grandmother cooked in cast iron pans all the time. So did many other people in past generations. My mom always said that cooking in cast iron was the best.
When I got married I had a cheap set of mix and match pans. Over the years I have been able to purchase nicer pans and they have worked well. I really did not see the need for any cast iron pans.
My mom and sisters disagreed with me though and thought cast iron pans were an essential part of a good kitchen. So, a few years ago they bought me a set of three cast iron fry pans for my birthday. At first I was not very impressed with the gift, I did not think I really needed more pans. But oh was I wrong, once I started cooking in these pans, I realized how much better they cooked many things.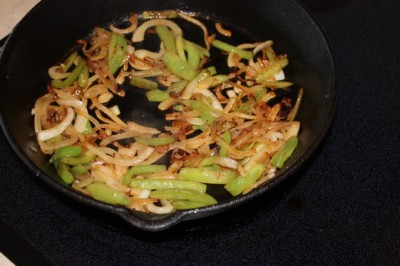 I now love my cast iron pans. Now I don't use them for everything, but for many things there is nothing like cast iron. My mom always made the best hash browns and I could never make good ones. But once I cooked them in cast iron, I knew her secret. It was the cast iron pan that made them so good. Fajitas are also much better cooked in cast iron. If you want a nice crispy crust on your cornbread, cook it in cast iron. I could go on and on.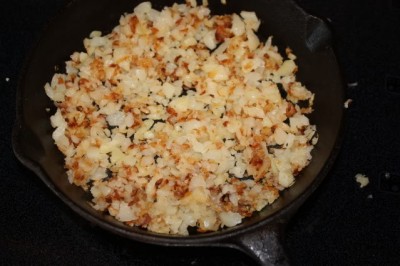 In the last few years I have added several more pieces to my cast iron collection. A few months ago I found a cast iron wok at Ross for really cheap. I almost passed on buying this because I do not really need another pan. But I went ahead and bought it and I am so glad I did. I love the cast iron wok. It is Emeril's brand and works great for stir fry and fried rice. I even use it for cooking scrambled eggs, if I am making a large batch.
Another piece that I found and love is a cast iron bread pan. I bought the Sante Cabin Kitchen Cast Iron Bread Pan
. It cooks very evenly and gives you a really nice crust.
Cast iron not only cooks really well, but it will last for ever, well not forever, but for a very long time. My mom has pieces that were my grandmothers. Cast iron pans are a good investment and will last you for years.
Do you like cast iron? If so what is your favorite piece?