This Crock Pot Beef Carnitas recipe is a simple Mexican shredded meat that can be used in so many ways.
This meat is delicious served with corn tortillas, as burrito or taco bowls, or layered in a Mexican casserole. It also freezes really well.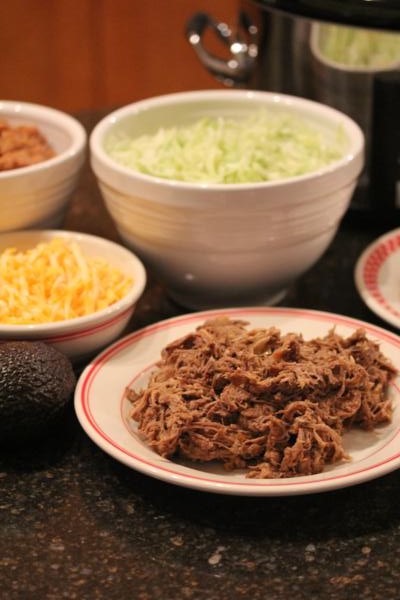 This is one of those recipes that I have been meaning to share for some time now, but the pictures are less than perfect. Every time I made it the lighting was bad or the kids were hungry or something else was going on that made taking photos difficult.
So the picture has been on my computer, but I never shared it. I kept seeing the recipe though and decided to finally share it with you all.
You all said a few weeks ago that you didn't always expect Pinterest perfect pictures and today you certainly aren't getting one. But after all your encouragement on the post I wrote, I decided to start sharing some of the recipes that I never had shared simply because I didn't have a good picture.
And really crock pot meals often do not look great. Meat cooked all day just isn't pretty. 🙂 But these beef carnitas taste delicious and that is what is important not the picture.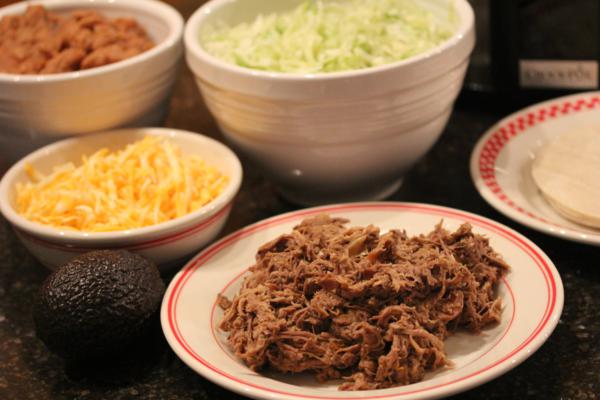 Crock Pot Beef Carnitas

A simple crock pot shredded meat that can be used in so many different ways.



Preparation Time: 10 minutes
Cook time: 8 hours
Total time: 8 hours
8-10 servings
Ingredients:
4 pound beef chuck roast

3 cloves garlic, minced

2 teaspoons salt

1 teaspoon chili powder

1 teaspoon cumin

1 teaspoon black pepper

1 teaspoon ground oregano

2 teaspoons hot sauce

2 tablespoons lime juice

1/2 cup orange juice

12 ounces beer ( I used gluten free beer)
Instructions:

1. Place roast in crock pot.
2. In a small bowl combine garlic, salt, chili powder, cumin, pepper, and oregano. Rub all over the beef.
3. Combine hot sauce, lime juice, orange juice, and beer and pour over beef.
4. Cook on low for 7-8 hours or until beef is done.
5. Remove beef from crock pot and shred meat.
6. Spoon some of the juices over the meat and serve with corn tortillas, with corn chips, or as desired.