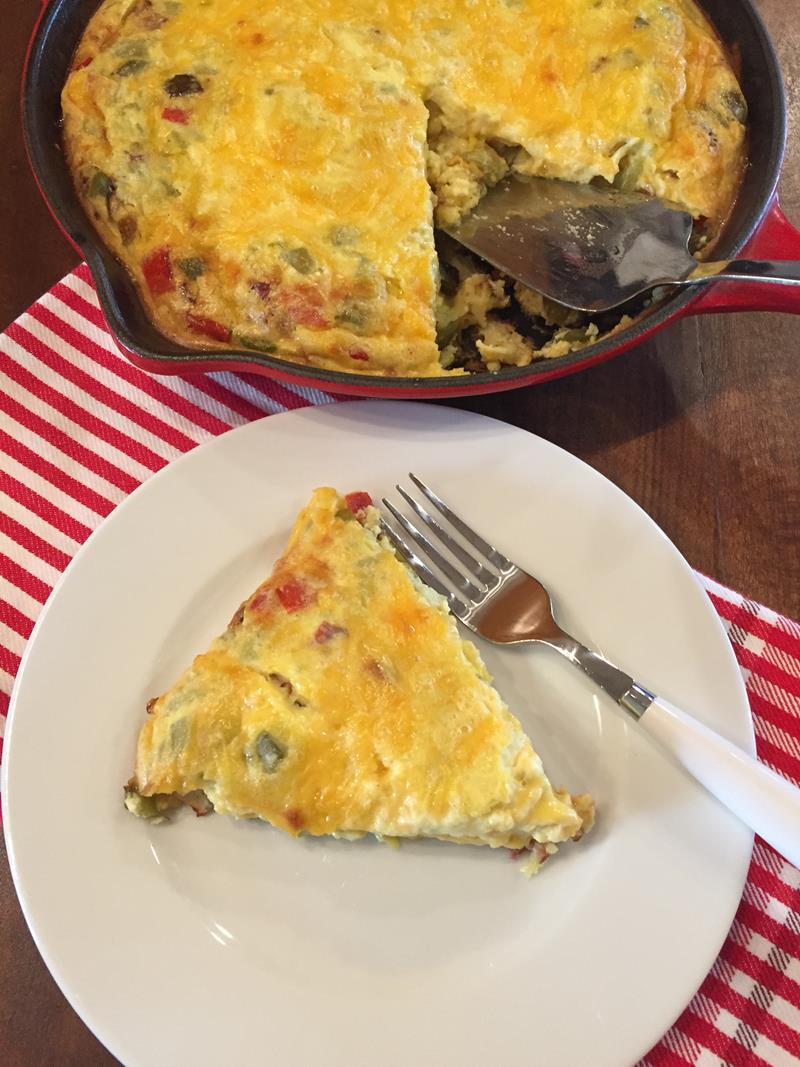 Eggs and quiches are one of my go to quick and easy breakfast for dinner meals. They are easy to make and everyone in my family loves them.
Over the last few months one of my kids has been eating low grain due to some health problems. Not grain free, but we are definitely decreasing the amount of grains she eats. I also know I feel better when I eat less grains. Again not grain free, but I am definitely watching the amount of grains that I eat.
And to keep it real I will admit that if I am eating very few grains, I prefer those grains to be in the form of dessert. Just being honest. I prefer cake over pasta any day.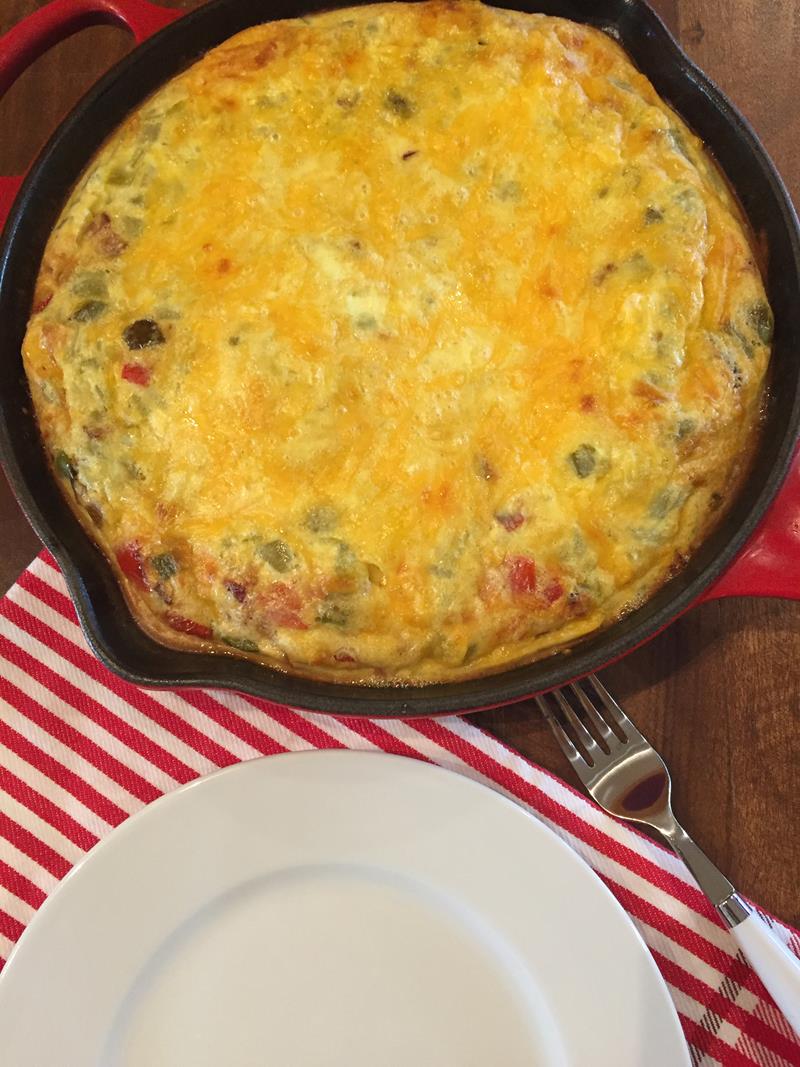 So our meals have tended more towards high protein than high grain. Often my daughter and I just eat the main part and leave off the grains. For example I will make pasta sauce and meatballs and she and I will just eat them without the pasta. Same thing with hamburgers, hot dogs, sausage, etc. For soups I either make two versions or I change up the recipe and leave out the grain part.
I have had people ask me if we have been eating Whole 30, Paleo, or what. The answer is no. First of all I love my desserts, both eating and making them, too much to go totally Whole 30 or Paleo for long. Secondly, one of my daughter's has a tree nut, peanut, sesame, and some pitted fruit allergy. A totally grain free, sugar free diet would be too hard for us.
So the answer is we aren't following a plan, just cutting back on grains. I doubt this is a permanent change, but it is life for now. And don't worry things won't change much here. I may share a few recipes like today that are a little heavy on the protein, but they won't look a lot different than my normal recipes.
This recipe I am sharing today even has some grains in it. Although when you divide 2/3 cup flour between 5 people, it isn't a lot of grains and it is a lot less than a crust would be, which is why it is perfect for how we have been eating the last few months.
I love this recipe because I can easily change it up with what I have on hand. It is full of flavor and works with beef, chicken, sausage, bacon, or even meatless. If you wanted to you could add some black beans to make it stretch to serve more people. It really is easy to adapt to how you want and for what you have on hand.
Yield: 8 servings
Crustless Fajita Quiche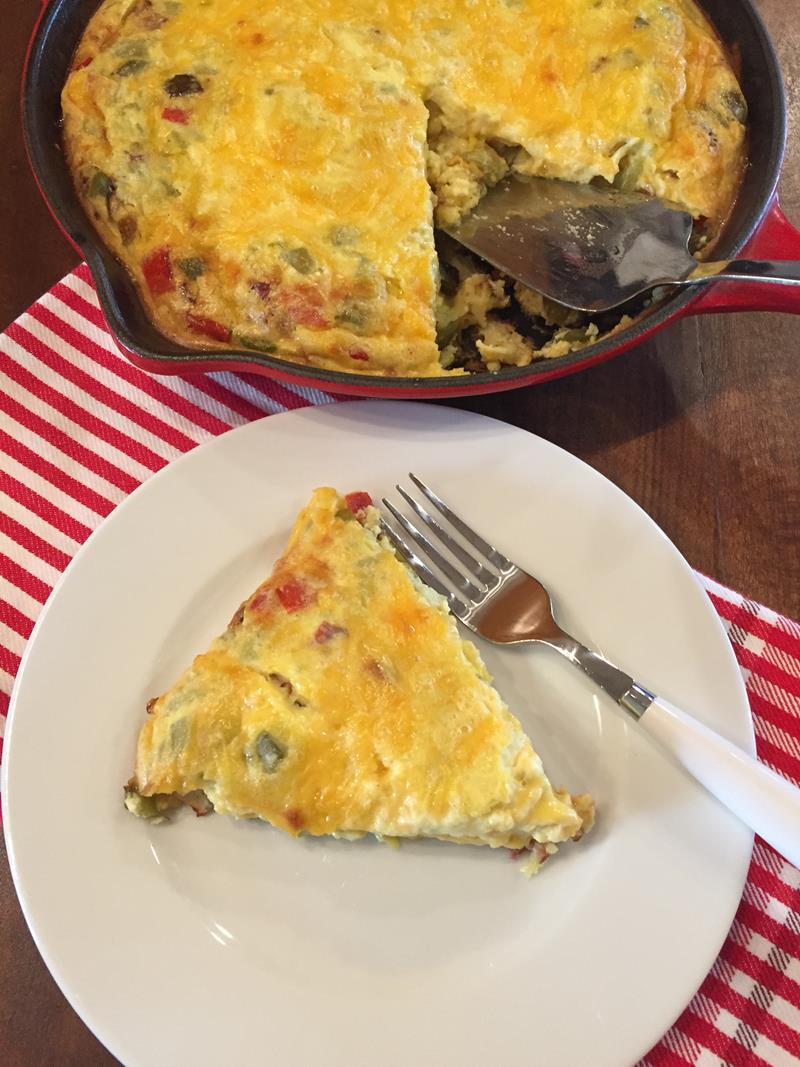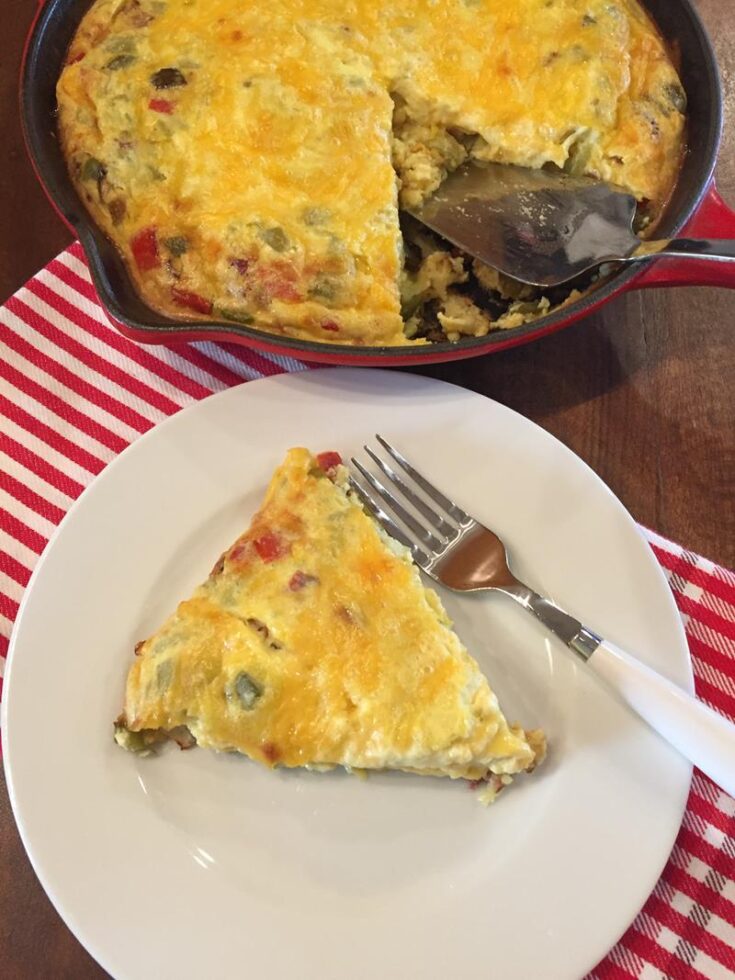 Crustless Fajita Quiche is an easy gluten-free meal that can be on the table in no time.
Additional Time
5 minutes
Ingredients
2 tablespoons cooking oil
½ an onion, diced
2 green, red, or yellow peppers, chopped
1 clove garlic
1 4.5 ounce can chopped green chilies
1 ½ cups milk
4 eggs
1 teaspoon salt
1/4 teaspoon cumin
1/8 - 1/4 teaspoon chili powder ( add more if you like it spicy)
2/3 cup flour ( For gluten free version use gf flour blend. I use Bob's Red Mill 1 to 1 Flour Blend)
1 ½ cups shredded cheddar ( jack, or Colby jack cheese )
1 cup cooked chicken ( steak, bacon, or sausage work too )
Instructions
Preheat oven to 400 degrees.
Heat oil in a deep skillet or cast iron pan.
Add onion and pepper and cook until tender and lightly browned. Add garlic and green chilies. Add meat if using and set aside.
In a bowl whisk together milk, eggs, salt, cumin, and chili powder.
Add flour and whisk until well combined.
Sprinkle half of the cheese over the onion, pepper, meat mixture. Pour egg mixture over cheese.
Sprinkle with remaining cheese.
Bake for 25 minutes or until the center is set and the top is lightly browned.
Cool 5 minutes before cutting.
Serve with salsa, sour cream, additional cheese, etc.
Notes
If you prefer, or don't have an oven safe pan, you can cook this in a skillet or pan and then place the ingredients into a pie plate or similar oven proof dish for baking.
Nutrition Information:
Yield:
8
Serving Size:
1
Amount Per Serving:
Calories:

269
Total Fat:

16g
Saturated Fat:

6g
Trans Fat:

0g
Unsaturated Fat:

9g
Cholesterol:

134mg
Sodium:

479mg
Carbohydrates:

15g
Fiber:

1g
Sugar:

2g
Protein:

15g