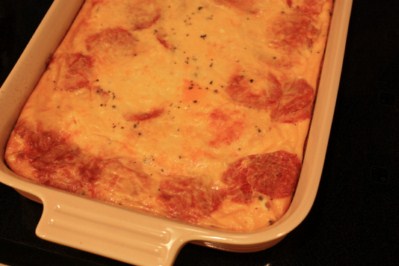 The pepperoni pizza quiche I posted a few months ago was one of my son's favorite meals. He loves it and I am guessing it is because it has the name pizza in it. He kept requesting it, but I had not made it because I wanted to make a version that we could all have.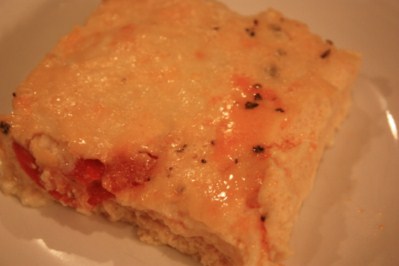 So, I recently made a crustless version of this dish and we loved it. It turned out really well this way. I made it crustless to make it gluten free, but leaving out the crust also made it healthier and lower in fat. Making this crustless also made it easier and more frugal to make. In fact I think I might like the crustless version even better because it is so easier to put together.
For those of you that need gluten free, I not only left the crust off, I used cornstarch in place of the flour and it worked fine.
For more recipes see Life As Mom.